How to Get Ring of Royal Grandeur in Diablo 3
We need that ring ASAP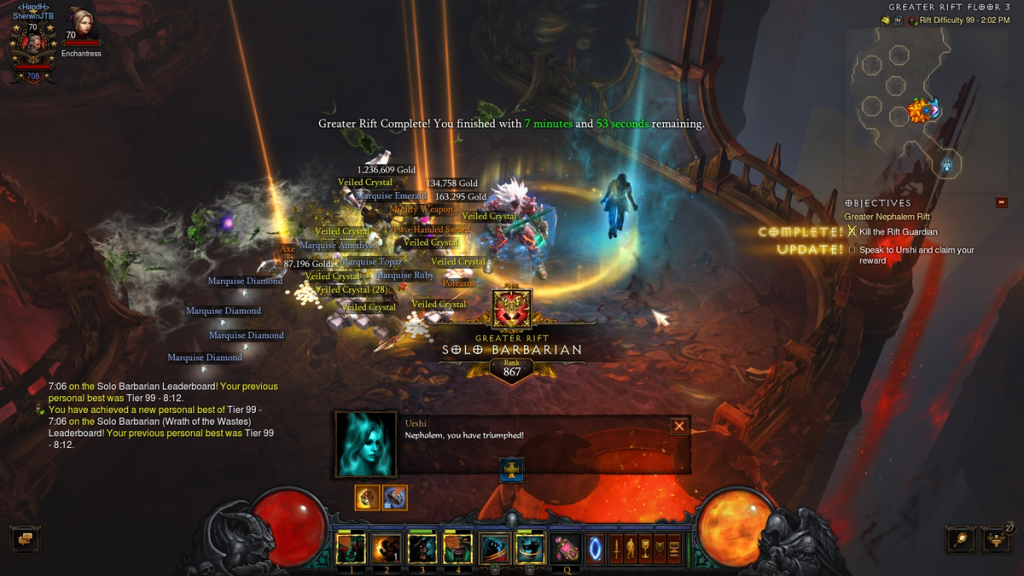 Classic MMO's and fantasy role-playing games have always had rewards given after they have defeated a boss or dungeon. Some of the items they earn are rare, legendary, or common rewards. In Diablo 3 you have the opportunity to get plenty of rewards such as accessories, weapons, or other assorted equipment. It's imperative that you use items in your game so you can have a strong character to use in battle. In this guide we're going to focus on the Ring of Royal Grandeur. We're going to discuss how you can obtain the Ring of Royal Grandeur and how you can use it for your character in Diablo 3.
Ring of Royal Grandeur Diablo 3
The Ring of Royal Grandeur is an item you can obtain during Season 28 of Diablo 3. You can find this item by heading to collect bounties. In order to start the bounty that will have a Ring of Royal Grandeur drop you need to head to Westmarch's Palace Courtyard to find bounties. You can choose up to four bounties in order to improve your chances of getting the ring. After you have completed bounties you need to speak to Tyrael who will gives you caches that should have the ring in them. Please note that not all caches will have the ring so you might need to farm bounties in order to have a higher chance of getting the reward.
After you have completed the bounties you have an option splitting the bounties with other players. This means you can team up with up to four players so they can take care of the bounties and have a higher opportunity of getting the ring. You can divide the rewards you earned from the bounties with the other players. That's everything you need to know about getting the Ring of Royal Grandeur as a reward in Diablo 3.
Ring of Royal Grandeur Stats Diablo 3
The Ring of Royal Grandeur is a great accessory to use for your character. The reason for this is because it offers bonuses when you wear it. The bonus you can get is it reduces your set bonus requirements and you can unlock a seal in the Altar of Rites. The ring helps you to get bonuses without having to get all the required item sets. For example if you had an item set that needs five pieces you would only need four pieces to get those bonuses.
---
If you're looking for more updates on Diablo 3 please check out Gamer Journalist on Facebook to join the discussion and keep up to date with our content. You may also want to check out Is Diablo 3 Cross-Platform? or Diablo 3 Altar of Rites Location