How to get Reaper's Wraps in Diablo 3
How to obtain Reaper's Wraps in Diablo 3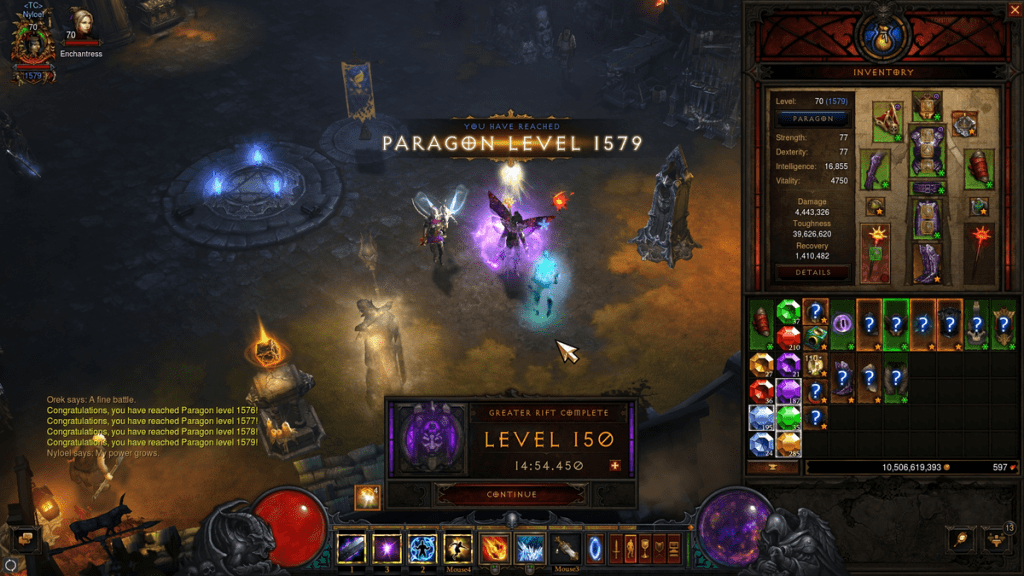 If you're looking for legendary gear to use in Diablo 3 you're going to want to get your hands on Reaper's Wraps. These wraps will require you to be at least level 70 in order to wield, so these aren't for newcomers of the franchise. Accessories and armor are important to use when you're playing games that require you to kill enemies or participate in raids. The higher your armor stats are the better you can perform. We're going to teach you how to get Reaper's Wraps in Diablo 3 and where to find them.
Reaper's Wraps Diablo 3
Reapers's Wraps are a valuable item to get in Diablo 3 due to their magical abilities. In order to get your hands on Reaper's Wraps your going to want to focus on crafting. Crafting Reaper's Wrath requires you to obtain at least 64000 gold, 20 reusable parts, 20 Arcane Dust, 30 Veiled Crystals, Caldeum Nightshade, and Arreat War Tapestry.
In order to gain access to some of these items you're going to want to complete bounties to get Horadric caches given to you by Tyrael. For example, the Arreat War Tapestry and Caldeum Nightshade are only obtained by receiving them as rewards from Tyrael. Once you have the necessary items used to craft Reaper's Wraps you can create them.
Before you can craft Reaper's Wraps you're going to want to get the recipe to craft them and that's known as Plan: Reaper's Wraps. The plans are only obtained by a drop from Malthael, and don't worry about wondering if you'll get it as a drop. You're always guaranteed the plans as a drop if you don't have access to it already. You also need to make sure you have the expansion Reaper of Souls or you won't be able to fight Malthael.
Reaper's Wraps Stats Diablo 3
Reaper's Wraps are craft able items that will give you a boost for your magical properties and healing properties. You can get +5 magic property and 25%-30% health globe restores of your primary resources. These wraps will give you 5 extra properties once you have obtained them. The stats for these wraps are 366-421. That means you'll be given a bit of a boost if you're wielding them and using them in battle.
---
If you're looking for more updates on Diablo 3 please check out Gamer Journalist on Facebook to join the discussion and keep up to date with our content. You may also want to check out Is Diablo 3 Cross-Platform? or Diablo 3 Altar of Rites Location