How to Get Ghost Armor Mods in Destiny 2
Ghost Armor mods help out so much.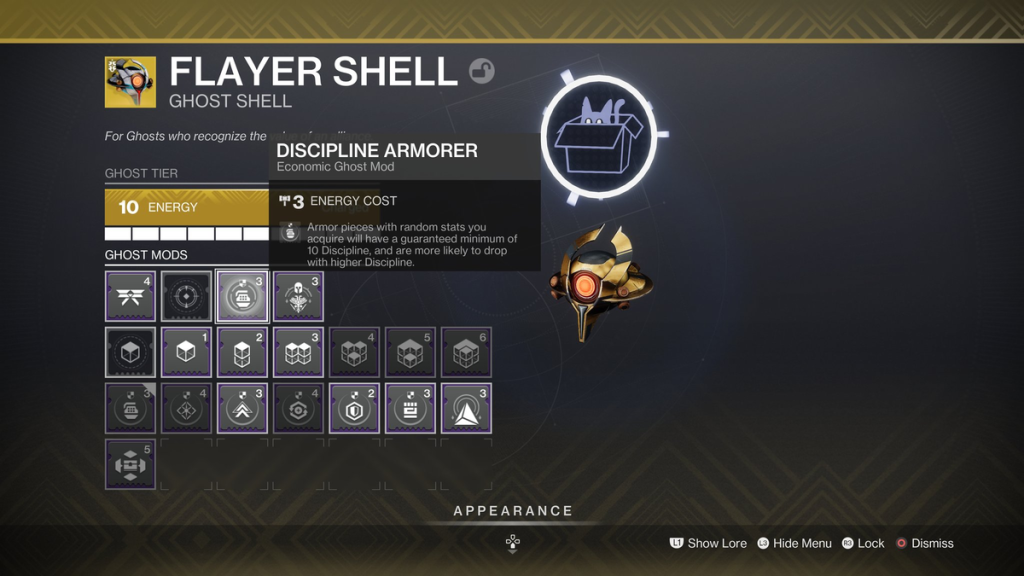 You are nothing without your armor on Destiny 2. The stronger your armor and gear the stronger your character reacts in battle. Ghost mods are used to enhance your experience playing the game. The ghost mods will help you increase stats on armor drops. Some players have said you can use ghost armor mods to build up your resilience because you can gain stats on damage reduction. This just means your overall performance will increase. Before we get into ghost armor mods and their stats here's how you can get ghost armor mods in Destiny 2.
Obtaining Ghost Armor Mods Destiny 2
So, you want to get your hands on ghost armor mods and you're not sure how to get them. First what you're going to do is pick your ghost shell and get it master worked. If you look at your ghost stats you will see different stats that will help boost your armor drop. If you have a ghost armor mod that isn't fully mastered yet you will notice that they're locked. This is why you need to master them completely before you do anything. There are four different mod sockets you can use and those are for tracking loot, XP gains, economic that increases glimmer, and public defender that increases loots from public events.
Now that you know what the sockets are used for and you're starting to understand that adding mods to your ghost is incredibly useful you're probably wondering how you can get ghost armor mods on Destiny 2. Unfortunately on March 13th Bungie released a statement explaining that "Weapon and Ghost mods aren't currently obtainable for players". This means that the developers are aware of the issues and they're working on a resolution to solve the problem.
Tips for Ghost Armor Mods Destiny 2
Bungie is aware of the problem accessing ghost mods and that doesn't mean they will no longer be available. They just won't be available for now. Be patient and learn some tricks so you can optimize ghost armor mods efficiently. A tip we recommend is unlocking an armorer ghost mod so your armor drops can have more points in different stats. Some players even recommend using resilience, as we've stated before, or discipline.
---
If you're looking for more updates on Destiny 2 please check out Gamer Journalist on Facebook to join the discussion and keep up to date with our content. You may also want to check out How to Get Armamentarium Chest Piece in Destiny 2 or How to Get Conquest Keycard in Destiny 2