How to Enter Kyovashad in Diablo 4 – Guide
We all sin after all.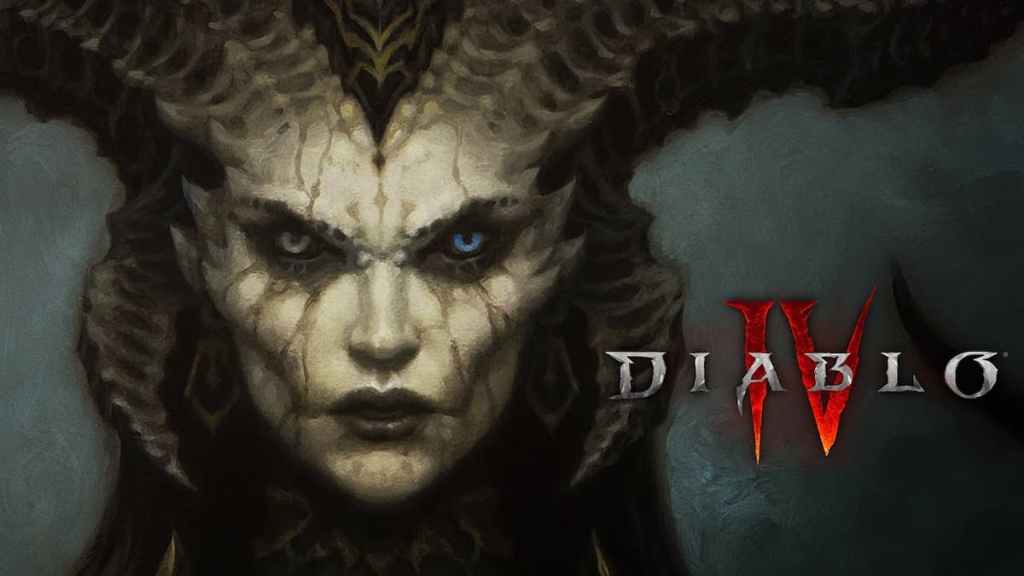 New areas in several game genres are oftentimes locked behind some pre-requisites. Perhaps you need a certain key, letter of entry, or maybe there is a straight and cheap invisible wall. How I hate those. Anyway, today we will have to deal with a ver particular entry, to a very particular place. Ready for some introspection? Here is how to enter Kyovashad in Diablo 4.
How to Enter Kyovashad in Diablo 4
While Diablo 4 Beta is limited to the initial open-world area and won't let you enjoy the entire experience (after all, it is a beta), you will get a very good glimpse of what's to come for the full release of the game. That is the case of our particular journey to Kyovashad. This is a militaristic settlement and the capital of the Fractured Peaks. You will be tasked to join Lorath Nahr, one of your first allies in the game, and then head to Kyovashad in the quest called "A Rite of Passage". It is quite simple really, just make use of your map and kill all enemies you encounter along the way. Halfway through your journey you will find Lorath Nahr, which will now come with you the rest of the way.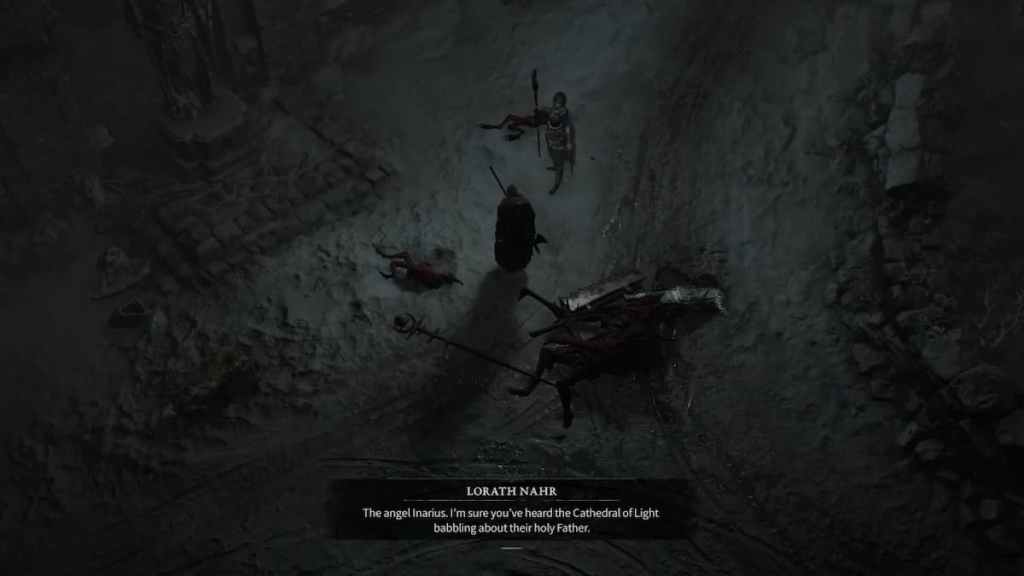 The Rite of Passage
Once you arrive at the main entrance of Kyovashad, you will meet with a guard that will not allow you to pass. You will have to fulfill a rite of passage. ore specifically, a cleansing ritual. While Lorath Nahr disregards this as meaningless and is granted passage, you will have to complete it. It is quite simple, all you need to do is to head to the Holy Cedar Tablets stand just above you and inscribe your most notable sin. You will have the following options: Fear, Anger, Pride, Greed, or just write scribbles. Just like Lorath Nahr said, it is completely meaningless. Pick whatever option you like and then you will be granted passage to Kyovashad.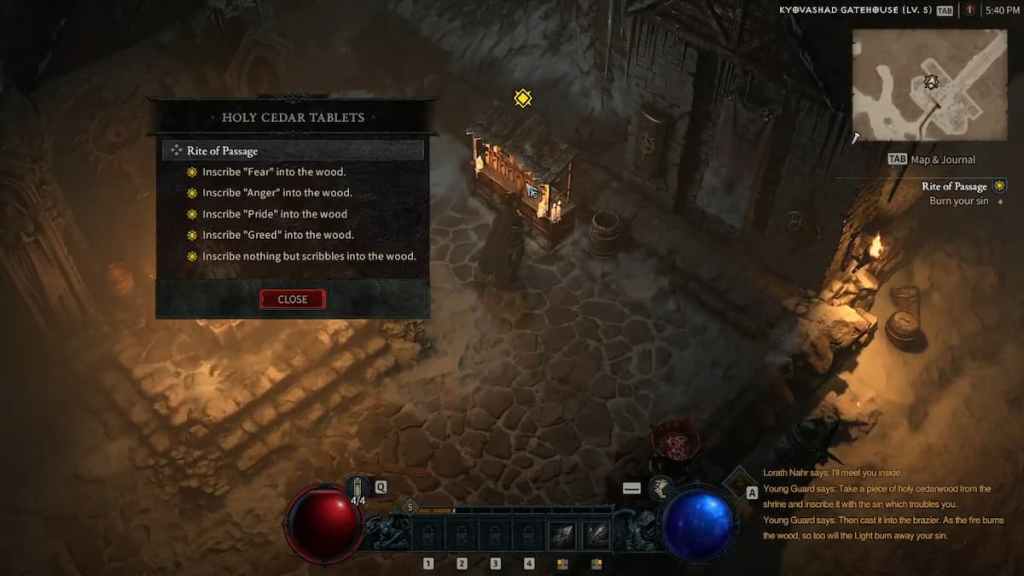 Related: Diablo 4: How to Get Wings of the Creator Emote
Quite simple, right? Well, while we must respect each town's traditions and unique features, sincere there is absolutely no effect known from picking either sin, I would say once again that Lorath Nahr was completely right: this was a huge waste if time. However, you could contemplate the meaning of this ritual if you want to, after all, it seems very important for the folks here in Kyovashad. Good luck!
---
Diablo 4 is available on PlayStation 5, PlayStation 4, Xbox One, Xbox Series X/S, and Windows. Please check out Gamer Journalist on Facebook to join the discussion and keep up to date with our content. You might also like to check out our guides on How to Get the Temptation Mount in Diablo 4 or Diablo 4 Couch Co-Op Explained: How to Gain Bonus XP, Requirements, and More.