How to Do Tummy Time in Sims 4
Every parent wants to reach that first milestone with their infant.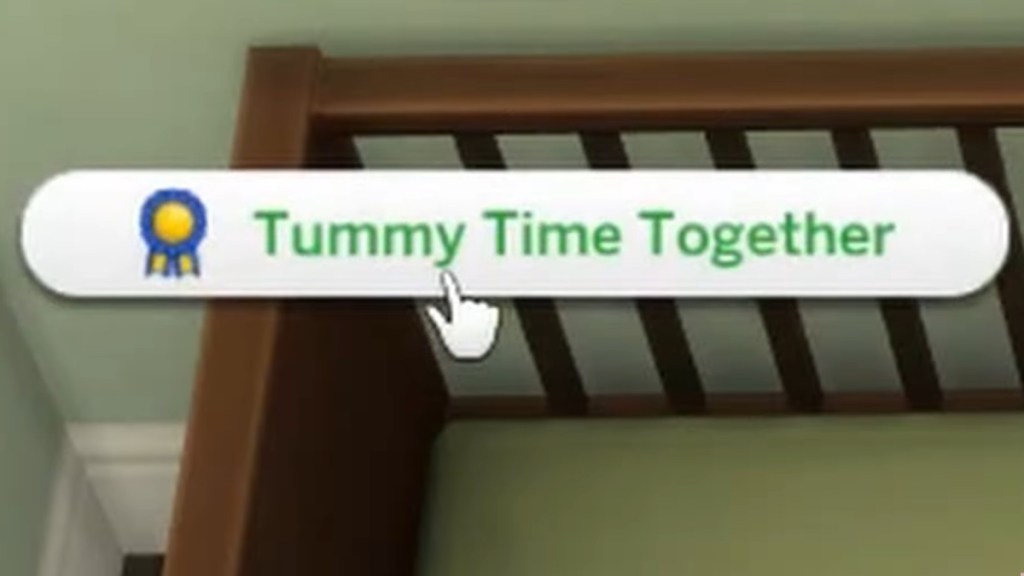 The Sims 4 has really done its utmost best to bring you the whole child-rearing experience, from Science Babies to features such as C-Section Scars. Having a baby can seem highly stressful at times, but seeing your infant grow and learn is the most satisfying reward for new parents. But most of all, you will have milestones to hit with your new bundle of joy, such as Tummy Time. So, without further ado, follow this guide on how to do Tummy Time in The Sims 4 Growing Together.
The Sims 4 — How to do Tummy Time
If you aren't sure what it is, Tummy Time is used to develop infants' muscles as they grow. Placing your infant on their Tummy will encourage them to roll over, sit up, crawl, and walk. In addition, you can reach various milestones before the three-day mark when your infant grows. These milestones are meant to assist your infant's motor skills and help them gain confidence.
When to do Tummy Time
Related: How to Get and Use a Baby Carrier in Sims 4: Growing Together
You can do Tummy Time with your infant in The Sims 4 when your bundle of joy is in the Playmat. You can trigger Tummy Time when your infant's Bladder, Hunger, Energy, Hygiene, and Attention are green. Once in the Playmat, you can place them on their Tummy, beware, they may cry, but after a few wiggles, they can turn back over. After they have rolled over, your infant will unlock the Roll Over to Back Milestone. If your infant struggles to roll over during Tummy Time, they may unlock the Lift Head Milestone instead.
---
With that, we conclude our guide on how to do Tummy Time in The Sims 4. However, we have plenty more guides for you to check out, such as How To Change Your Gender in The Sims 4 or Sims 4 Toddler Cheats – Age Up and Max Out Their Skills. To stay on top of our Sims 4 content, you can follow Gamer Journalist on Facebook.