How to Build the 725 Sniper Shotgun in Modern Warfare 2 and Warzone 2.0
A sniper and a shotgun?!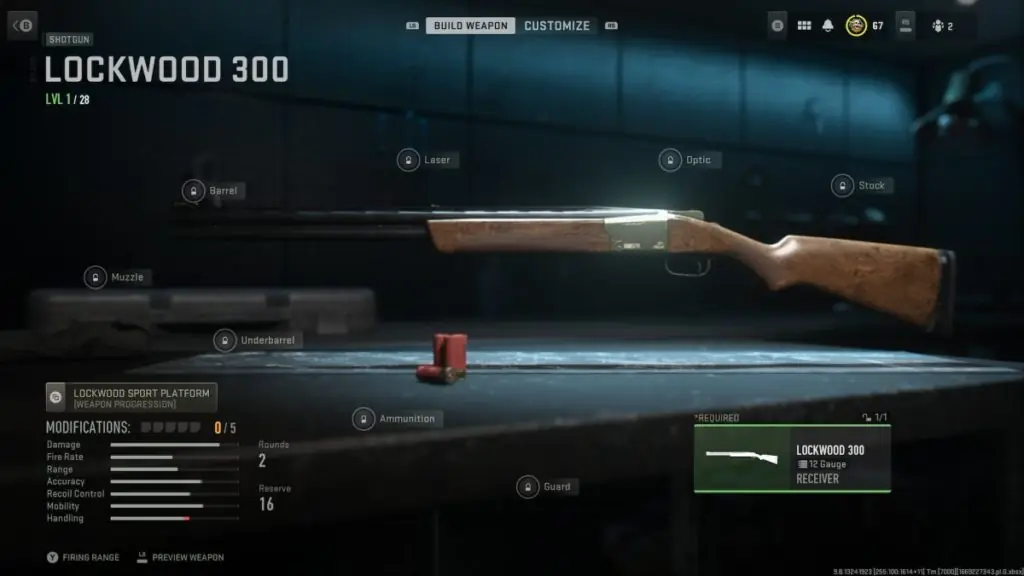 If you ask me, there is no better type of gun to use in Call of Duty than a good sniper rifle. Whether it's Warzone 2.0, Modern Warfare 2, or even one of the previous titles, they just can't be outshot. The only downside to them though is the fact that you can't really use them at close range nowadays. Luckily, a clever YouTuber, M3rkMus1c has created the perfect alternative.
Players of the 2019 hit, Modern Warfare, may remember a gun called the 725 Sniper Shotgun; a shotgun kitted with the best attachments possible to make it a viable shotgun option, while still maintaining a use at close range. So, you may be wondering how to build the 725 in Modern Warfare 2 and/or Warzone 2.0. Well, let's answer that!
How to Build the 725 Sniper Shotgun in Modern Warfare 2 and Warzone 2.0
M3rkMus1c played around with the gun we'll be using in this 725 Sniper Shotgun build, the Longwood 300, and came up with the overall best attachment options to use in order to achieve maximum velocity, range, and accuracy, to ensure that this is the best long-range shotgun possible.
These are the attachments that you're going to want to put on your Lockwood 300 in order to turn it into the 725 Sniper Shotgun:
Stock – Bryson Natural Series Stock
Optic – Daunt-C80
Barrel – Matuzek 812 Barrel
Muzzle – Bryson Series IX Choke
Ammunition – 12 Gauge Explosive Slug Rounds
Related: How Vehicle Combat Has Changed in Warzone 2.0
It's worth noting that while this gun is jokingly called a Sniper Shotgun, it won't replace an actual sniper or even a marksman rifle for that matter. It's just a great kind of weapon to use if you need two jobs done at the same time; you need range for distanced kills, and easy hip-fire accuracy and quickness.
This weapon is sure to make things a lot easier on the battlefield. Its range is medium-long, so it'll best serve you in standard multiplayer matches, but can come in handy in tighter locations across the Al Mazrahn Warzone 2.0 map and even in Ground War or Invasion modes.
Well, that's how you do it! Now you've got all the tools you'll need in order to create your own 725 Sniper Shotgun! Be sure to check out some of our other great Call of Duty guides, such as "Is Highrise in Warzone 2.0 and Modern Warfare 2? Answered".