How to Build Custom Effigy in Sons of the Forest
Show off your ideas with custom effigies!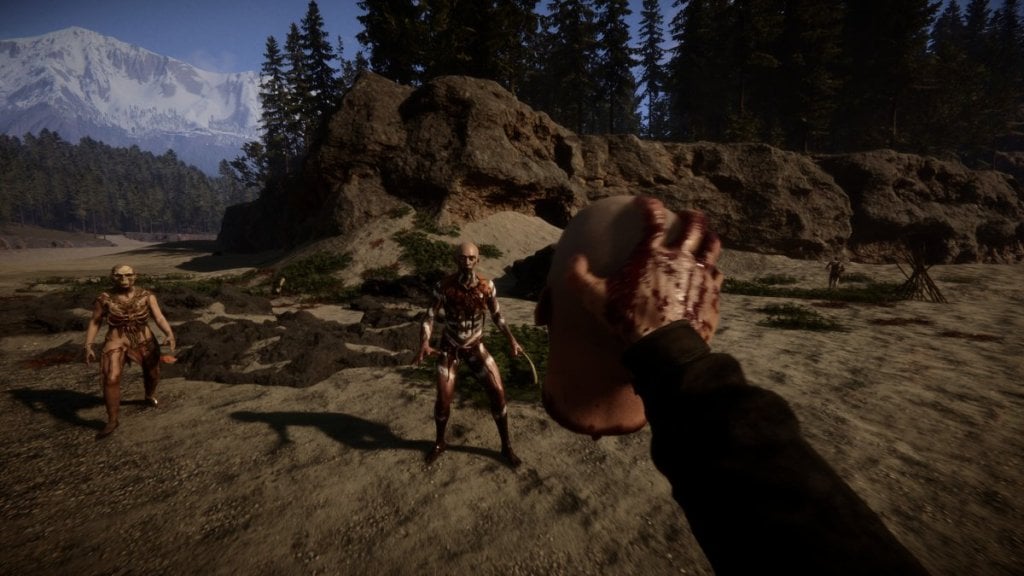 Sons of the Forest allows for a lot of creativity and in these past months we have definitely seen some imaginative bases that had detailed elements that made you feel jealous! However, base creation isn't the only way through which you can express yourself in this game.
Creating custom effigies has proven to be quite an interesting way of showing your ideas to the community in Sons of the Forest. People have taken it upon themselves to experiment with these effigies as soon as they were available and in this article, we will show you what's the easiest way to build yourself a custom effigy.
Related: How to Get Night Vision Goggles in Sons of the Forest
How to Create a Custom Effigy in Sons of the Forest?
Building your own effigy isn't that difficult in Sons of the Forest. All you need are some branches and body parts. You can collect branches all over the forest while farming body parts will be a bit trickier. Find yourself some cannibals, kill them, and then use an axe or any other sharp weapon to slice them up (note that only arms, legs and the head can be used for an effigy; torsos aren't usable).
To build a custom effigy you need to place one or more wooden sticks into the ground and then grab the body parts from your inventory and start placing them on the branch or on other body parts. As you will soon realize the effigy allows for a lot of different positions and you can create all kinds of weird-looking structures using flesh and wood for materials.
We think the best thing is to first create a random effigy that you will be able to experiment with. Get plenty of wooden sticks and body parts in one place and just click away to get the grips on how the construction of custom effigy works and what limits it has. Once you have a complete understanding of it, tear it down and create a new and specially crafted one that you can then share with the Sons of the Forest community and hear the comments about it.
---
We hope you liked our article. Read more about Sons of the Forest in our articles How to Make Turtle Shell Rain Collector in Sons of the Forest and How to Craft and Use the Repair Tool in Sons of the Forest. Get more great news on trending games by following Gamer Journalist on Facebook.
About the author