Here Are the Top 5 Wii Racing Games of All Time
Wii racing games were a staple for the legendary sensor-based console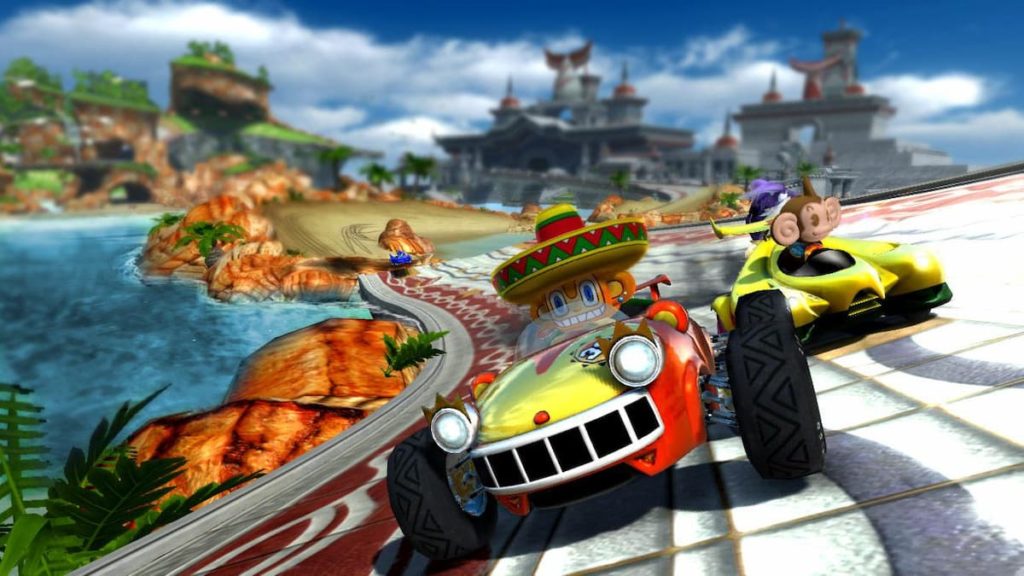 If you've ever owned a Nintendo Wii, then chances are there were at least a few racing games in your collection. Outside of the classics like Super Mario Galaxy and Wii Sports Resort, racing games were one of the best ways to experience the revolutionary video game console that was the Wii.
Taking this into account, we've compiled a list of the top five Wii racing games of all time.
Here Are the Top 5 Wii Racing Games of All Time
#5 – Need for Speed: Hot Pursuit
Set in the fictional Seacrest County based on the American states of Washington, Oregon and California. Need for Speed: Hot Pursuit was released in 2010 and quickly emerged as one of the best racing games ever made. Not only was it an iconic title for the PlayStation 3 and the Xbox 360 but the Nintendo Wii as well.
Part of the fun with Need for Speed: Hot Pursuit is that you choose to be the racer or the cop. Meaning that you can either turn yourself into the greatest racer of all time. Or opt for the righteous path and hunt down other illegal racers on your own.
#4 – Excitebots: Trick Racing
Excitebots: Trick Racing was the fourth instalment in the Excite series and the second to be released for the Nintendo Wii. What's unique about this game is that it's not just about how fast you go on your way to crossing the finish line but also how cool you look while you're doing it.
Featuring animal-themed robot vehicles and short minigames throughout the race, Excitebots: Trick Racing challenges you with being the best trickster there is. Presenting an exciting challenge for those who are perhaps bored of the tight curves and single-file racing.
Related: Wii U and 3DS eShops Will Close in 2023
#3 – F1 2009
Next up we've got F1 2009, perfect for those looking to kick things into high gear and take on a more professional-styled challenge. F1 2009 features real-life circuits from the 2009 calendar year. Including the stunning Marina Bay Street Circuit for night racing and the Yas Marina Circuit. As well as several different game modes and mechanics that were built specifically for the Nintendo Wii.
The game comes loaded with a total of 17 playable tracks with everything from the scenic Monaco speedway down to the Abu Dhabi Grand Prix. Not to mention official drivers from the FIA F1 World Championship series. Such as Lewis Hamilton, Sebastian Vettel and Fernando Alonso. While the reviews were mixed for other consoles, F1 2009 is widely regarded as one of the best Wii games ever made.
#2 – Sonic & Sega All-Stars Racing
Another exceptional Wii racing title is the iconic Sonic & Sega All-Stars Racing game. Much like the Mario Kart and Crash Team Racing series, Sonic & Sega All-Stars Racing is a mascot kart racing game with several familiar characters. Including various from the Sega franchises such as Sonic the Hedgehog, Dr. Eggman, Tails, AiAi, and more.
Vehicles are separated into three different categories; cars, bikes and hovercrafts. Since the weight and speed of these vehicles can vary dramatically, racing can get pretty hectic. Not only that, but every track comes with various shortcuts, power ups and specific All-Star moves as well. Such as the Super Sonic, Banana Blitz and Tails Tornado. The driving control is tight, and the action is fast-paced, making Sonic & Sega All-Stars Racing one of the most exiting Wii racing games ever created.
#1 – Mario Kart Wii
Finally, we've got the king of Wii racing games; Mario Kart Wii. It's no secret that Mario Kart is always the highlight of every Nintendo console. However, Mario Kart Wii was a truly revolutionary game in it's own right. In fact, if it weren't for its Wii U sequel (Mario Kart 8), Mario Kart Wii could easily go down as the best Mario Kart game of all time.
With 16 incredible courses on top of impressive developments like the addition of more riders per race, motorbikes, an enhanced drifting system and the ability to perform tricks. It's easy to see why everybody was hooked on this game from the get-go. Even though it's based heavily on its predecessors, Mario Kart Wii introduced some new mechanics that keep the game feeling fun and fresh.
That concludes our list of the top five Wii racing games of all time. Before you go, don't forget to check out some of our other Nintendo-themed content here at Gamer Journalist. Such as how to play Stardew Valley for free with Nintendo Switch Online or the best three-player Nintendo Switch games in 2022.
About the author