Free Hatchers Codes – Do any exist?
Collect them all!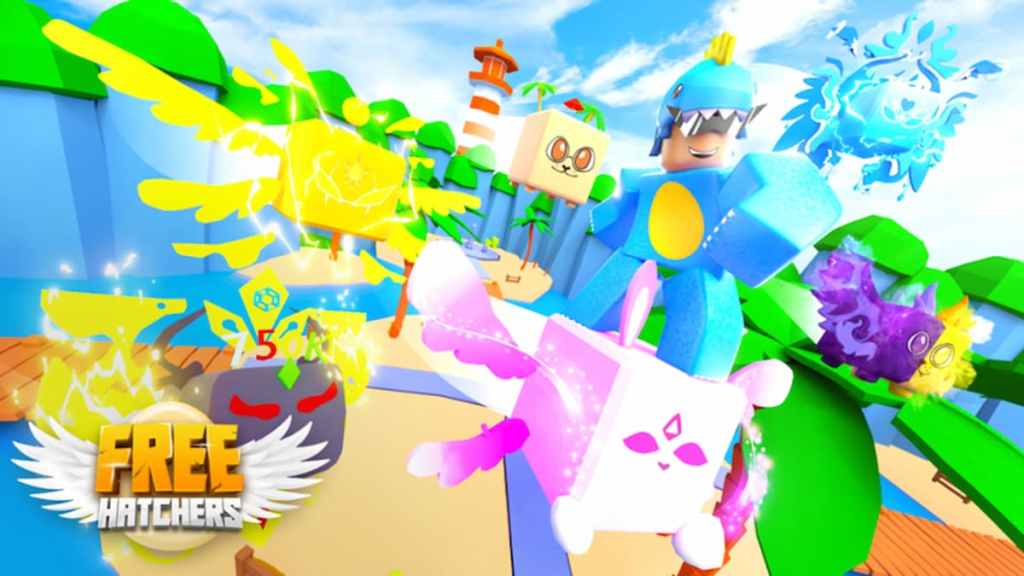 Free Hatchers is a Roblox pet collection experience where players will be collecting money, actively and passively, to hatch pet eggs in a gacha system. Players will be hatching eggs constantly in a bid for rarity and bonuses, as better pets provide better incomes. With lots of lands to discover and lots of pets to collect, players will be very busy.
Most pet collection simulators on Roblox have codes, to give players coin boosts, or to give them straight coins or egg pulls. If Free Hatchers had a code system, that is likely be exactly what it would be for. But does Roblox Free Hatchers have any codes?
All Codes for Free Hatchers
Unfortunately, Free Hatchers does not have any codes for its players. This is very unusual for such games to not have codes for its players. This is likely because the game is very young, and the developers have not had the time to add codes yet. It would be worth checking this page often, as when codes are added to the games, we'll update this list.
How to get other free rewards in Free Hatchers
In Free Hatchers, you'll be gaining money passively, with the help of your pets. This is not the only way, however. In each region, there is lots of money simply lying around. Walk into the piles of coins to collect them, and you'll earn money at a significantly increased rate!
Related: How to Unlock Hardcore Mode in Pet Simulator X
What is Free Hatchers?
Free Hatchers is a Roblox collectathon experience where players will be earning coins passively to hatch pets. There are many regions, each region with their own pet eggs. These eggs have a variety of pets that it could hatch into. Players will aspire to get lucky and hatch the rarer quality pets, and in turn earn more money from them.
---
We hope you enjoyed our Roblox Cheese Escape codes guide. You can head on over to our Facebook page to keep up with the latest of video game content. You may also be interested in our other codes guides, such as all unboxing simulator codes or all Kaiju Universe codes.