Fortnite: Where to Find and Open Capsule Corp. Capsules
*POOF*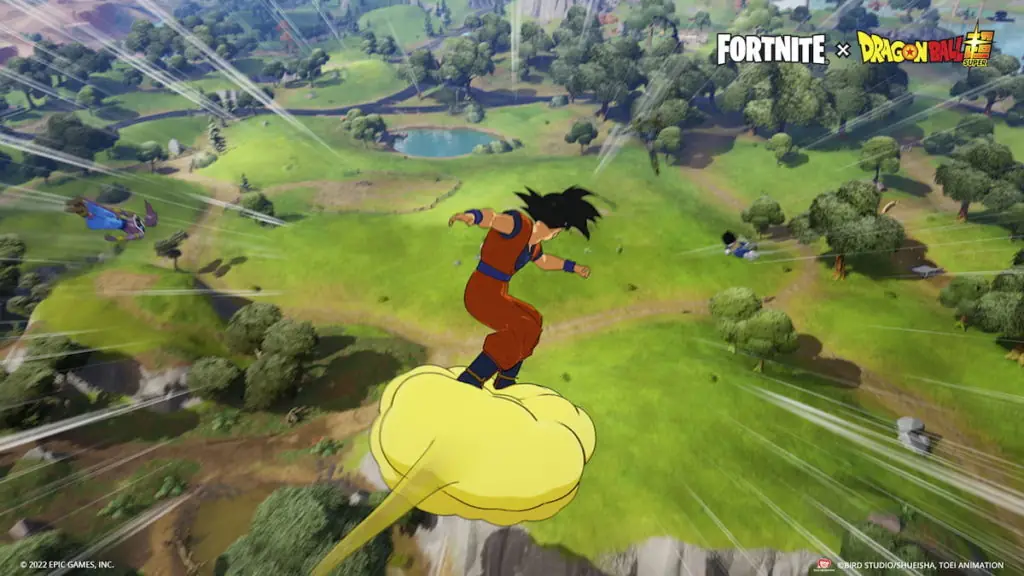 In a stunning turn of events, Dragon Ball has come to the Fortnite Island! In addition to iconic characters being added as new outfits and the option of watching episodes of Dragon Ball Super in-game, there are other surprises to be found! Denizens of the Fortnite Island are no stranger to random loot pickups.
But, things are being taken to a new extreme: now, players can find Capsule Corp. capsules in airdropped deliveries. In these "care" packages, players can find the Kamehameha Wave and Nimbus Cloud items and use them to dominate the competition! In fact, there is already footage of people using the renown move to utterly obliterate unsuspecting foes.
It should be noted, however, that these items are not available in Competitive (Arena or Tournament) modes. Though, they are available in the special Tournament of Power mode.
What is the Tournament of Power in Fortnite?
The Tournament of Power is a special Fortnite event held in all regions on August 18. In the tournament, players can play up to ten matches within the three-hour window to win a variety of prizes. These prizes include an Angry Vegeta Emoticon, Goku's Kanji Banner Icon, and a Beerus Eating Spray. There will also be a special leaderboard in the tourney for those who can perform the most Kamehameha eliminations.
It'd appear that the only qualifications required to participate are that you have two-factor authentication on your account turned on, and that your account is at least level 50. If those two factors (get it?) are met, then you can take on the competition in the Tournament of Power.
Related: How to Collect and Use Kamehameha to Damage Players in Fortnite
Stick with Gamer Journalist for more on the Fortnite x Dragon Ball event, as well as the countless other events held by this beloved battle royale.