How to Collect and Use Kamehameha to Damage Players in Fortnite
Admit it, you've always wanted to do one.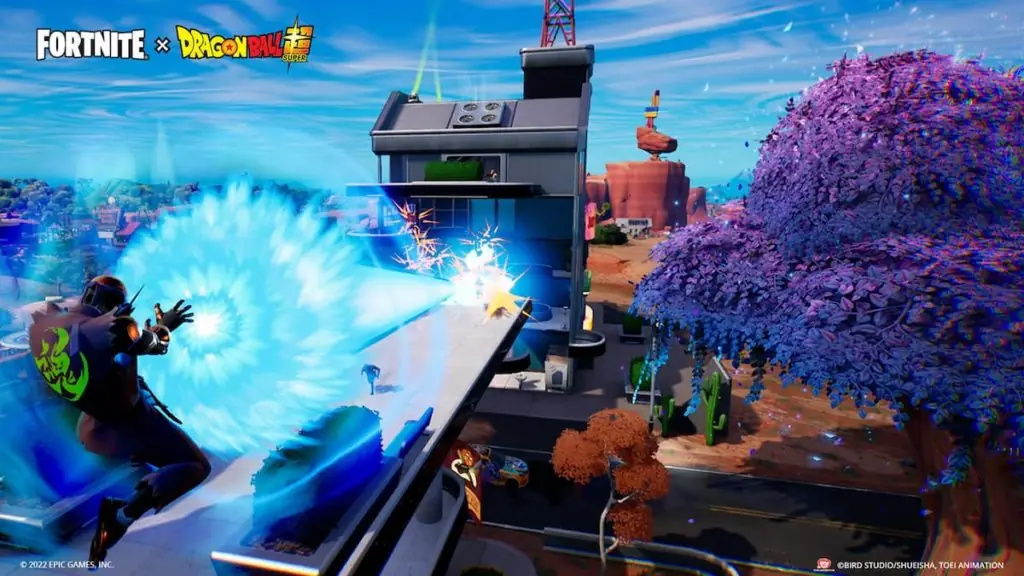 The Kamehameha is the product of 50 years of martial development on Master Roshi's part. The very first Kamehameha in Dragon Ball was powerful enough to obliterate a mountain, but it's more well known as the bright blue, concentrated beam used by Goku. Now that Dragon Ball characters have shown up in Fortnite, you too can learn this classic ki manipulation technique! Here's how to collect and use Kamehameha to damage players in Fortnite.
How to Collect and Use Kamehameha to Damage Players in Fortnite
Alongside the addition of other Dragon Ball content to Fortnite, the Kamehameha has arrived as a Mythic-grade collectible item. Unlike most weapons and items, you won't find it either sitting around or in crates. Rather, both the Kamehameha and the Nimbus Cloud vehicle can only be obtained by opening up a Capsule Corp Capsule. As a Battle Royale proceeds, the Capsules will be airdropped onto the island, and their locations will be marked on your map for you to find. Stay vigilant, as odds are good everyone else on the island will be after these Capsules at the same time.
Related: How to Watch Dragon Ball Super Episode Festival in Fortnite
When you crack open a Capsule, you'll find either the Kamehameha or the Nimbus Cloud. Assuming it's the former, it'll be added to your inventory, where you can equip and use it like you would any other weapon or consumable.
To actually use the Kamehameha is very simple. Just aim in the direction you want to fire and use it from your inventory. You'll charge up for a second, then let loose that beautiful blue beam in a long, straight line. Anyone who gets caught up in the blast will take damage from the initial impact, plus additional damage if they stay within the beam, which can easily lead to an instant knockout. You can launch a Kamehameha from the ground or from the air, though you should make sure to lead your shot before firing, as the beam takes a moment to reach its target.
After you let loose a Kamehameha, you'll need to wait 15 seconds before you can fire off another one. As long as you don't get knocked out, though, you can keep on using your Kamehameha for the entire duration of the match. Don't feel bad if you want to just fire one off into the air for fun; no one will judge you.