Where to Destroy Holiday Decorations in Fortnite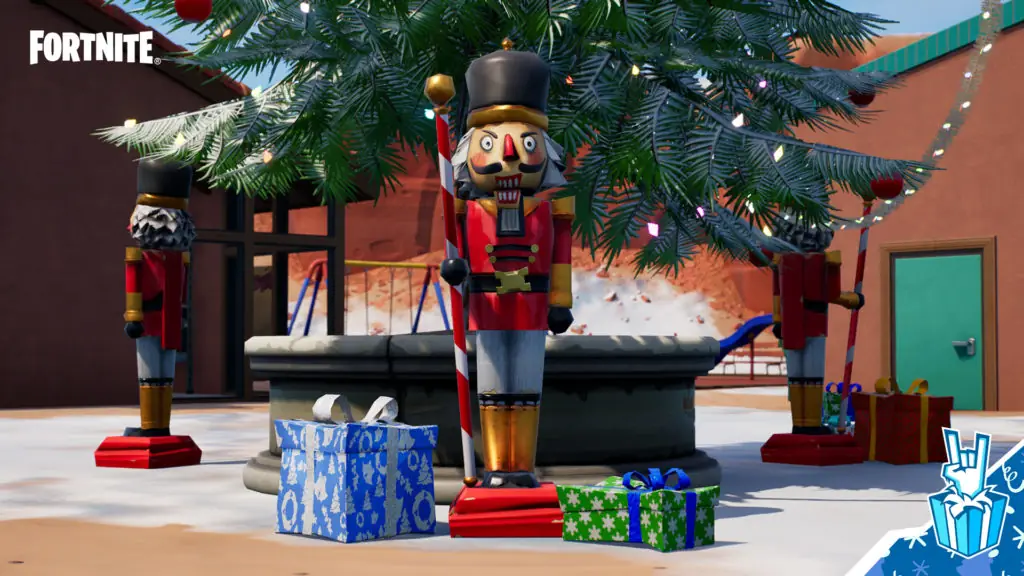 The Fortnite Winterfest challenges are still underway, and this week, players have an opportunity to cash in on some more battle pass experience. One of this week's Winterfest challenges is to destroy some holiday decorations. Christmas is over, so it's time to take down those decorations! This guide will show you where to find and destroy holiday decorations in Fortnite Chapter 3, Season 1.
Holiday Decorations Locations in Fortnite
Holiday decorations can be found outside any residential houses in major points of interest on Fortnite island. Some example holiday decorations locations include:
Coney Crossroads
Crackshot's Cabin
Greasy Grove
Sleepy Sound
You can land at any of the three locations above and find plenty of holiday decorations to destroy. For this particular Fortnite challenge, you will need to destroy a total of ten. You can look for things like inflatable candy canes in front yards, snowmen, wreaths on houses, Christmas trees, and ornaments hanging in windows.
Holiday Decorations in Coney Crossroads
There are lots of residential houses and other buildings at Coney Crossroads with holiday decorations. Look for snowflakes in windows and wreaths on the outside of houses.
Holiday Decorations at Crackshot's Cabin
Crackshot's Cabin, or The Nutcracker House, is always a safe place to find plenty of holiday decorations and ornaments. The location always makes a comeback for Winterfest and this year you can find it south of Logjam Lumberyard.
Holiday Decorations in Greasy Grove
There are plenty of holiday decorations in Greasy Grove, just like Coney Crossroads. Focus on the residential houses, and you should rack up ten in no time.
Holiday Decorations in Sleepy Sound
Another good spot to complete this challenge is in Sleepy Sound. Like the previous three locations, just look out for the decorations on the outside of all the buildings.
Now you know four good locations to find and destroy holiday decorations in Fortnite!