Where Is the Nutcracker House in Fortnite
A guide on where to find the Nutcracker House in Fortnite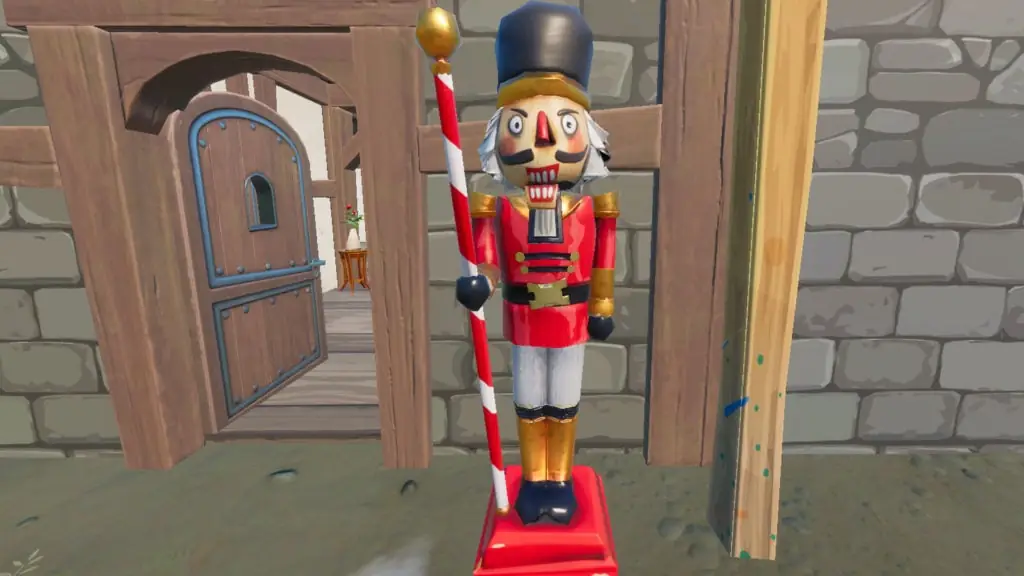 Fortnite Chapter 3 is here, and the map has been shaken up a bit, resulting in many new places to explore on the island. One such location is the Nutcracker House, formerly known as Crackshot's Cabin, a landmark introduced in Season 7 of Fortnite's first chapter. If you are looking for new areas to explore, you may be wondering where to find the Nutcracker House in Fortnite. Not to worry, because we'll show you exactly where to find it on the map.
Fortnite Nutcracker House Location
The Nutcracker House is located across the lake south of Logjam Lumberyard in Fortnite Chapter 3. The official name for this spot is Crackshot's Cabin, and there is a large Christmas tree inside with a few chests. There is also a Reboot Van out front and two festive Crackshot Quadcrashers.
Crackshot's Cabin was originally introduced back in Fortnite Season 7 and was subsequently reintroduced during the 2019 Winterfest. Veterans of Fortnite may also remember it from Chapter 2, Season 1 and 3. Fortnite Chapter 3 marks the fourth time we have seen Crackshot's Cabin make an appearance in the game.
As for the location itself, the Nutcracker House is a two-story house. Inside, you will see a Christmas tree with a Golden Llama tree topper, along with two chests and a fireplace. There is also a side room and a bathroom on the first floor. The second floor is like a loft, overlooking the first floor. There's not much else up there except for a bookcase and an ammo crate.
Overall, the location is a decent spot to land for two guaranteed chests, as well as access to a Quadcrasher. There's also a dock nearby with access to fishing rods and some ground loot. It's a decent place to fish, as you can find a couple of fishing hotspots around the lake, as well as some sharks in the waters.
That's everything you need to know about where to find the Nutcracker House in Fortnite. You can check out our website's Fortnite section for more related content.