Fortnite Deadpool's Week 5 Challenges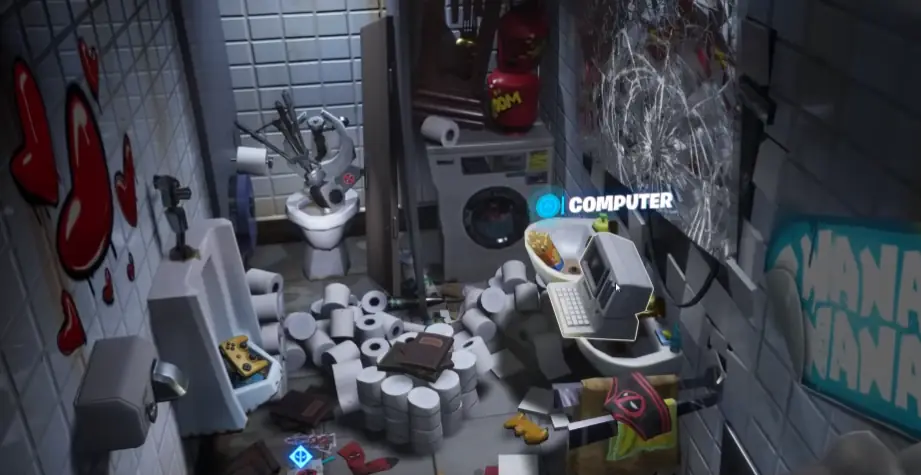 The fifth week of Fortnite Chapter 2 Season 2 is upon us, and that means it's time for some new challenges. There are two new Week 5 Deadpool challenges for players to complete. This guide will show you where to find the new challenges and provide you with a link to our guides to help you complete each challenge.
Fortnite Deadpool's Week 5 Challenges
From the main menu, head into the Deadpool vent. This will lead you into Deadpool's room.
Next, click into the computer in Deadpool's room. From here you will be able to view the Week 5 challenges and all challenges from the previous weeks.
On the computer, you can check out Deadpool's Week 5 challenges which we will also list below.
Deadpool's Week 5 Challenges
Find Deadpool's Stuffed Unicorn
For completing this week's challenges you'll be rewarded with a Deadpool loading screen. We managed to find what this will look like and can be seen here:
This is the fifth week of Deadpool weekly challenges. By the seventh week, we should be able to finally unlock the Deadpool skin by completing all of the various challenges.