Fortnite Deadpool Weekly Challenges Week 6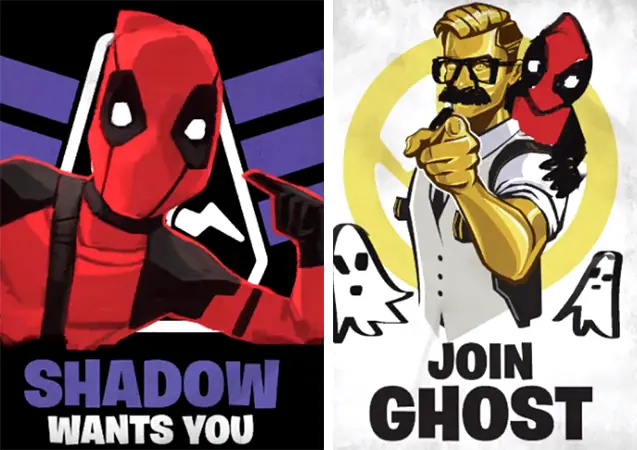 The next set of Fortnite Deadpool Weekly Challenges will open up on Week 6, which will be during the week of March 23, 2020. We already have a list of what the challenges will be so you can start getting prepared.
Deadpool Week 6 Challenges
We'll be providing a complete guide to complete the Deadpool Week 6 challenges when more information becomes available. For the Week 6 challenges, you'll get the following reward which is a Deadpool Wrap:
We already know what the Ghost and Shadow recruitment posts are going to look like, and they will likely be scattered all around the map. It will be your job to find them and vandalize them to complete the week 6 challenge.
Check back next week and we will reveal the exact locations for you and help guide you through the challenges.