Fornite's Latest Patch Introduces Helicopters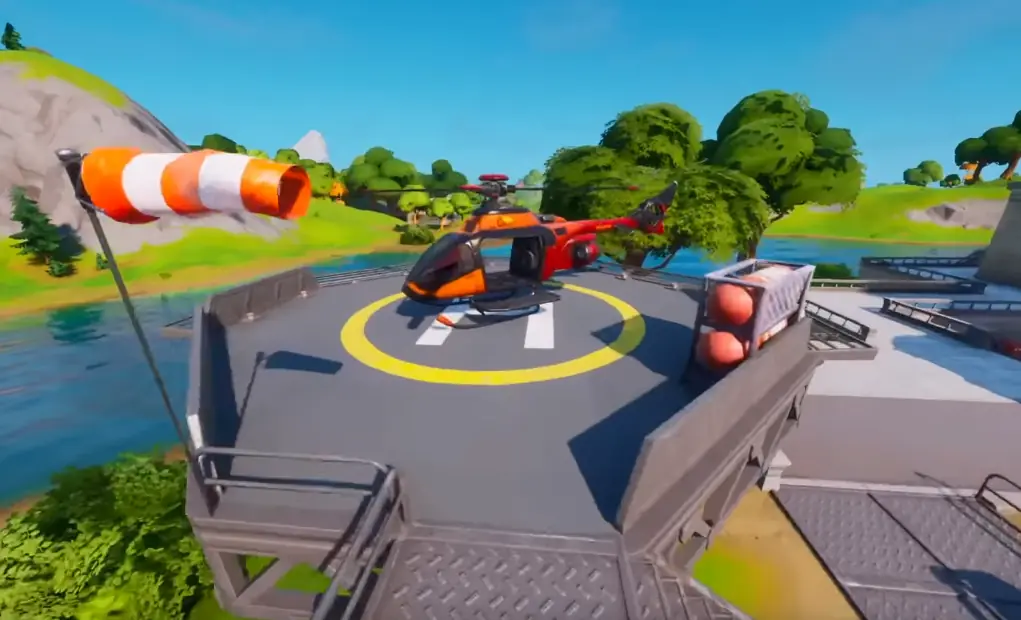 The biggest patch so far for Season 2 of Fortnite introduced a new vehicle into the game: Helicopters. These "Choppas" are big enough for five people and can be found at various locations around the map. For a complete list of Fortnite Helicopter Locations, check out our guide.
This marks the second time in Fortnite history that an airborne vehicle has been added to the game. First, the plane was introduced back in chapter 1 and was met with mixed reviews. It solved one major issue of mobility at that time in the game's life.
Often times players would find themselves running across the entire map for the duration of the whole match just to avoid the storm. Planes solved that issue by giving players an easy way to travel around. Since then, many other vehicles were added.
Unlike planes, the Choppas are slow-moving and easy to target. Passenger players can get sniped out of the helicopters and the helicopter itself can be destroyed by dealing 1500 damage to it. One other important thing to note is that you cannot deploy your parachute from the helicopter, so you need to make sure you are close to the ground before jumping out.
We'll have to wait and see what the general consensus about the helicopter will be. Epic Games may choose to make a few adjustments to the vehicle or possibly shelf it altogether if it causes negative feedback.