Fortnite Helicopter Locations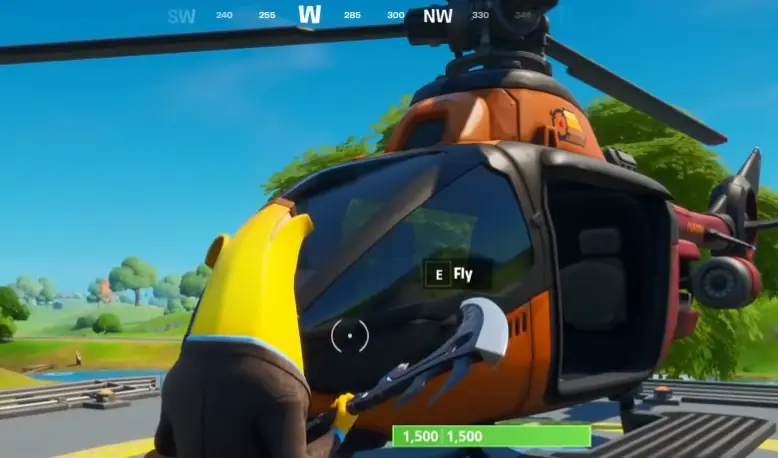 Fortnite just added helicopters in the most recent update. If you're wondering where to find them and how to use them, this guide will help you out.
Fortnite Helicopter Locations
The Helicopters are scattered throughout the map, and it appears that many players don't know about them yet. You can use this to your advantage by learning the helicopter locations and landing there before anyone else.
Lazy Lake
Southeast Mountains
The Grotto
The Agency
The Rig
Pleasant Park
The Shark
Northeast Radio Tower
The Yacht
The first location is right outside Lazy Lake, north of Misty Meadows. On the larger of the two islands in the middle of the lake, you will find the first helicopter.
On top of the mountain near the bunker and Radio Tower southeast of Lazy Lake, you will find another helicopter pad location.
The next location is inside the lair at The Grotto. Heading over to that location you will notice a new helicopter pad right inside. You will be able to grab and use a helicopter from there.
Another guaranteed helicopter spawn is at The Agency. In the picture below you can see the location of the helicopter pad.
Over at The Rig, you can find another helicopter pad. It's hard to miss as you're flying looking at it from an overview.
Another helicopter spawn can be found inside of Pleasant Park underneath the old soccer field that is not opened up.
Another helicopter can be found at The Shark. This one will be obvious, as you fly into The Shark you'll see a helicopter pad right near the water.
You can also find another helicopter pad at the Radio Station on the hill between Steamy Stacks and Craggy Cliffs.
The final helicopter pad can be found at The Yacht, directly on the boat. Most people are probably already aware of this one.