Floatings Rings at Misty Meadows Locations in Fortnite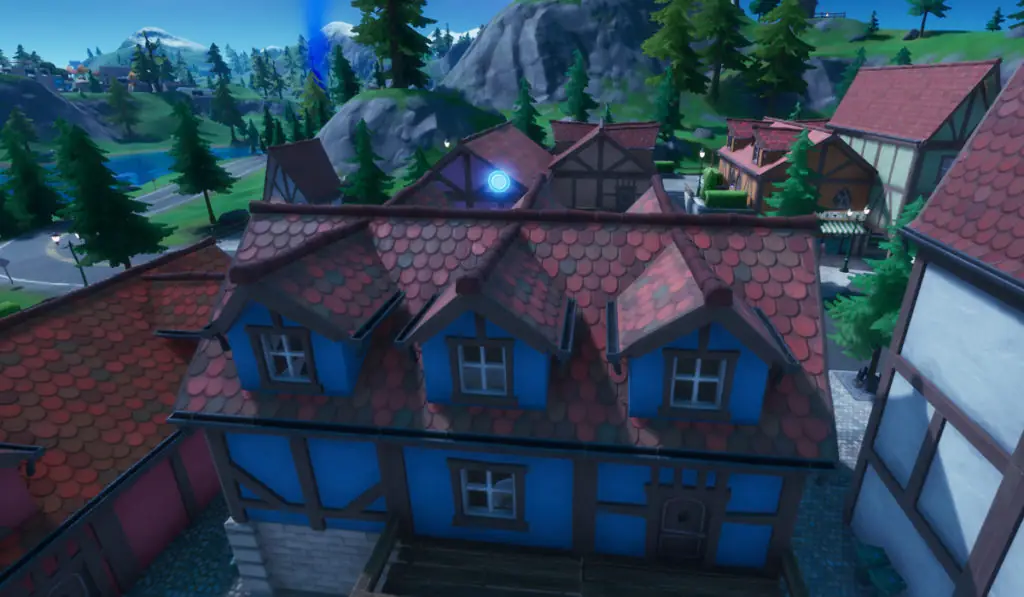 The floating rings challenges are back once again for the fourth season of Fortnite. For this Fortnite Season 4 Week 1 challenge, players will need to make their way to Misty Meadows to collect four different floating rings. Here are the Floating Rings at Misty Meadows locations in Fortnite.
Floatings Rings at Misty Meadows Locations in Fortnite
Start by dropping into Misty Meadows. You can complete this challenge in solo, squads, or team rumble mode in case you are wondering. We would recommend doing a quick team rumble to knock this challenge out quickly without the risk of getting killed.
The first ring is on the west side of Misty Meadows on the top of the big clock tower.
Jump off and glide over to the northeast side of town to find the next ring. Once again, it's on top of a building.
Now, change direction and head to the south part of town to find the third floating ring. Finally, make your way to the loan hut on the southern outskirts of town.
Head down there to collect the fourth and final ring. Like always, all you need to do is walk through the rings to collect them and complete the challenge.