FIFA 23 Top 10 Predictions for Best Full Backs
Need some extra stability on the flanks? Check out our predictions of the top 10 full-backs in FIFA 23.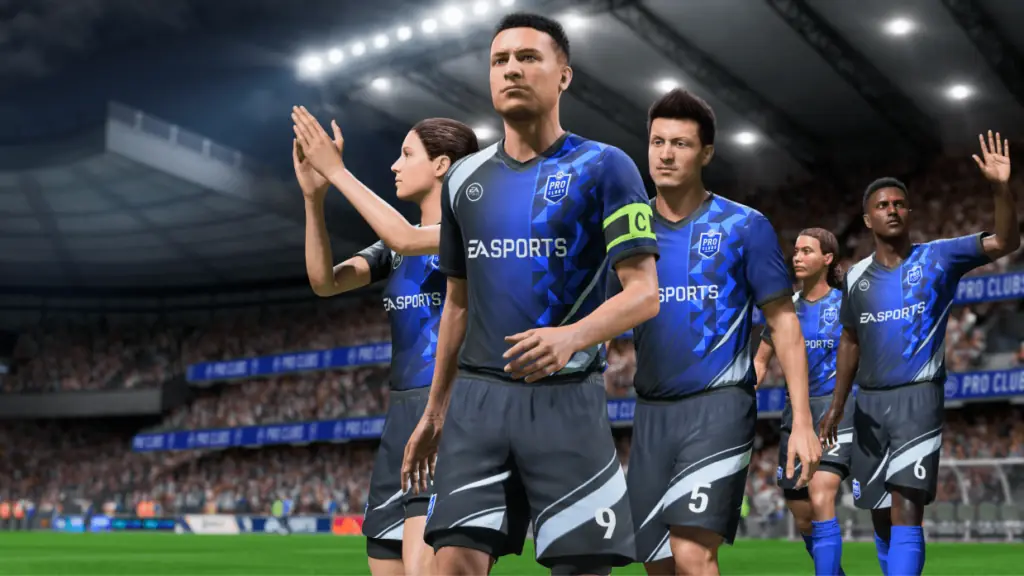 The modern-day full-back is a trendsetter for both attacking and defending. In FIFA, the role is arguably more important than in real life as players use the wings to their advantage. From 1v1 situations with the opposition defender to put in low, driven crosses into the box, fullbacks offer loads of attacking variety.
Here are our predicted picks for the top 10 full-backs in FIFA 23.
FIFA 23 Top 10 Predictions for Best Full Backs
10) Denzel Dumfries (F.C. Internazionale) – FIFA 22 OVR 82
Inter Milan fans were skeptical when Dutch international Denzel Dumfries was named as Achraf Hakimi's replacement after his £12 million move from PSV Eindhoven. The right-back however had ideas of his own and paid back his transfer fee with interest as he's linked with moving clubs again as English side Chelsea expressed their interest in the player. In FIFA, a physical full-back is a good full-back so expect Dumfries to appear in a lot of teams' early game.
Prediction – 85 OVR (+3)
9) Carvajal (Real Madrid C.F.) – FIFA 22 OVR 85
Unsurprisingly, the Spanish right-back from Real Madrid makes our list. Securing another La Liga title and a 5th Champions League, Carvajal is becoming one of the most decorated right-backs in recent history. A solid choice for everyone and everyone.
Prediction – 85 OVR (+0)
8) Reece James (Chelsea F.C) – FIFA 22 OVR 81
Whether it is attacking or defending, Reece James can do it all. The former Wigan loanee has developed massively under German coach Thomas Tuchel in recent seasons. Expect the Cobham boy to be one of the most all-rounded full-backs in the game.
Prediction – 85 OVR (+4)
7) Ferland Mendy (Real Madrid C.F.) – FIFA 22 OVR 83
Another masterstroke by Carlo Ancelotti, Ferland Mendy has had an outstanding season since his move from Lyon two summers ago. Quick, pacey, and technically sound, the Frenchman is a great option for any player looking to deploy a back 4 or a back 5.
Prediction – 86 OVR (+3)
6) Achraf Hakimi (Paris Saint Germain) – FIFA 22 OVR 85
Two words, speed demon. Moroccan Achraf Hakimi has been sensational over the past couple of seasons at PSG, Inter Milan and Borussia Dortmund respectively. Arguably the fastest player on this list, expect Hakimi to make a lot of squads in FUT who want to play on the counterattack.
Prediction – 86 OVR (+3)
5) Kyle Walker (Manchester City) – FIFA 22 OVR 85
An ever-present in Pep Guardiola's Manchester City side, Kyle walker is a secured choice for your backline, very quick and great defensive skills, age might not be on his side anymore but in FUT he's still a solid option.
Prediction – 86 (+1)
4) Theo Hernandez (A.C. Milan) – FIFA 22 OVR 84
An inspiring leader for A.C. Milan, Theo Hernandez is the standout player when it comes to defenders in Serie A and his solo goal against Atalanta last season just shows what an integral part of Stefano Pioli's team he is. A powerful left-back with a cannon of a left foot, Hernandez gives players another dimension when attacking. A great player to make full use of the new power shot mechanic in FIFA 23.
Prediction – 87 OVR (+3)
3) Andrew Robertson (Liverpool F.C.) – FIFA 22 OVR 87
One of the main creative outlets for Jurgen Klopp's Liverpool, Scotsman Andy Robertson has been of the all-time Premier League bargains since his £8 million move from Hull City back in July 2017. Always full of running, the Scottish international is a great option for players who like their full-backs to have plenty of stamina and keep their substitutions for attacking players.
Prediction – 88 OVR (+1)
2) Joao Cancelo (Manchester City) – FIFA 22 OVR 86
One of the classiest and technically-gifted fullbacks in Premier League history, Joao Cancelo is close to revolutionizing the role. Tucking into midfield and helping his teammates in the center of the pitch, his passing skills it's what have made him such an integral part to Manchester City's recent domestic success.
Prediction – 88 OVR (+2)
1) Trent Alexander-Arnold (Liverpool F.C) – FIFA 22 OVR 87
Technique personified! Trent Alexander-Arnold's attacking numbers in recent seasons put
midfielders to shame. Driven crosses from deep as well as precise free-kicks into the top corner, the
Liverpool academy graduate is the best full on the planet right now and he's still only 23! A 90-rated
card is only right for one of football's top talents.
Prediction – 90 OVR (+3)