FIFA 22 Team of the Week 33 Predictions
Some of the world's best footballers were on display last week.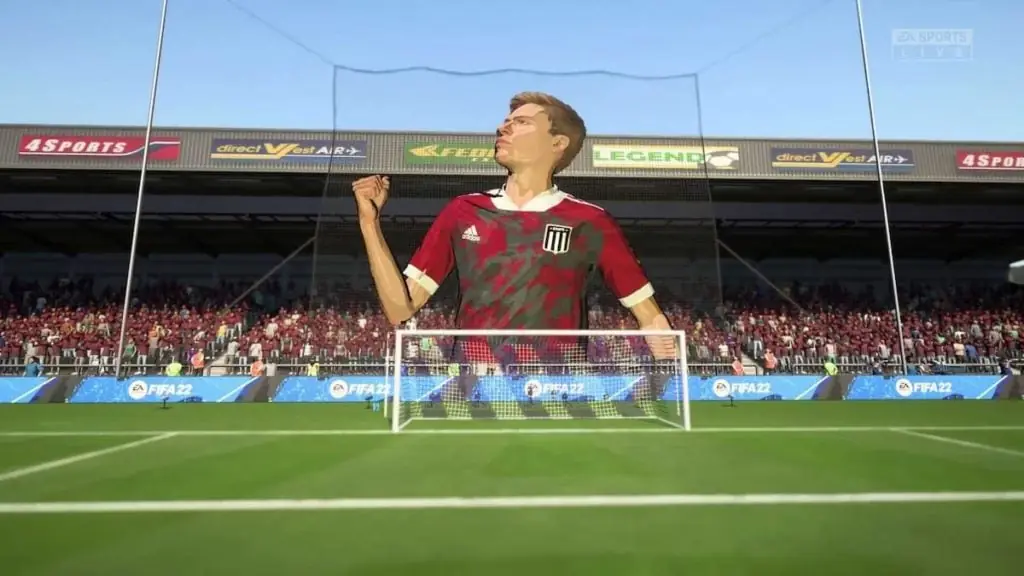 Now that it's officially May, some of the biggest clubs from around the world are currently vying for a top spot in European competition. As such, there should be plenty of world-class footballers included in the Team of the Week 33.
So, here is our official prediction for who's going to be included in the Team of the Week 33 in FIFA 22.
FIFA 22 Team of the Week 33 Predictions
The Team of the Week promotion celebrates superstars from around the globe that played well in the previous week.
And with competition starting to heat up in both the Champions League and the Europa League. As well as other domestic leagues around the world. There's certainly plenty to choose from in terms of talent.
That being said, there are a few names, in particular, that I expect to see included in the Team of the Week 33 for FIFA 22. So, here's a full lineup of players I predict will receive an upgraded TOTW card in FIFA 22.
GK – Jordan Pickford (83-86) – Everton/England
Jordan Pickford is easily the goalkeeper in the best form right now. Especially after his second-half performance on Sunday that helped Everton defeat the third-placed Chelsea. So, I expect Pickford to receive his second TOTW card of the season later this week.
RB – Lutsharel Geertruida (76-83) – Feyenoord/Netherlands
Of all the right-backs in the world, Feyenoord's Lutsharel Geertruida is perhaps the most astounding in terms of raw talent. As made evident last week when he came away with 2 goals in a dominant 3-1 victory over Fortuna Sittard.
CB – Leonardo Bonucci (85-90) – Piemonte Calcio/Italy
Outside of Pickford, Bonucci is probably the closest thing to a lock for a spot on the TOTW 33 in FIFA 22. Especially after scoring twice in Juventus' 2-1 win over Venezia FC to further their push for the top spot in Serie A.
CB – Rob Holding (77-82) – Arsenal/England
Arsenal is just barely hanging on in the league standings. But their big-time win over inner-city rival, West Ham United, was absolutely essential in their run for a top-four finish. And center back, Rob Holding, had arguably the biggest impact in what was one of the Gunners' most important matches of the season.
LB – Christian Gunter (79-86) – SC Freiburg/Germany
The left-back position is filled with superstar talent on the world stage, but Christian Gunter may be the most impressive. Picking up a goal and an assist in SC Freiburg's sensational 4-3 win against TSG Hoffenheim last week.
CDM – Rodrigo (86-88) – Manchester City/Spain
Manchester City is currently in first place in English football thanks to their big win against Leeds. Rodri was the player that broke the deadlock in the first half and is therefore the most deserving of the nod for a TOTW card in week 33.
CM – Sergej Milinkovic-Savic (85-87) – SS Lazio/Serbia
SS Lazio is now less than a month away from qualifying for European football. Although, most of their recent success can be attributed to the play of Sergej Milikovic-Savic. Who played a monster role in Lazio's 4-3 clutch win over Spezia Calcio on Saturday.
CAM – Dries Mertens (84-88) – Napoli/Belgium
Napoli is an electric team at the moment, as showcased by their absolutely dominating performance over Sassuolo 6-1 on Saturday afternoon. A game led by Dries Mertens, who finished with a match rating of 7/10 and 2 goals on the day.
RW – Dejan Kulusevski (81-87) – Tottenham Hotspur/Sweden
Tottenham is right behind Arsenal in the EPL standings thanks to their 3-1 win against Leicester City on Sunday. While Heung Min Son was the leading goalscorer in the affair, the Swedish winger walked away with two assists in his own right and should be presented with a TOTW card as a result.
RW – Rodrygo (79-85) – Real Madrid/Brazil
Rodrygo is an obvious choice to earn a TOTW card in week 33 after helping Real Madrid defeat Espanyol 4-0 by notching in two goals to secure the win. Furthering their position to claim the top spot as the best team in LaLiga.
ST – Julian Alvarez (75-86) – River Plate/Argentina
Man City fans are eager for the arrival of Alvarez, and for good reason. His incredible hat-trick performance last week in River Plate's 7-0 victory over Sarmiento should easily be enough to earn him his third TOTW card in FIFA 22.
As usual, the Team of the Week 33 will be released into packs on Wednesday, May 4th.