FIFA 22: Moments Duo Squad Building Challenge Review and Guide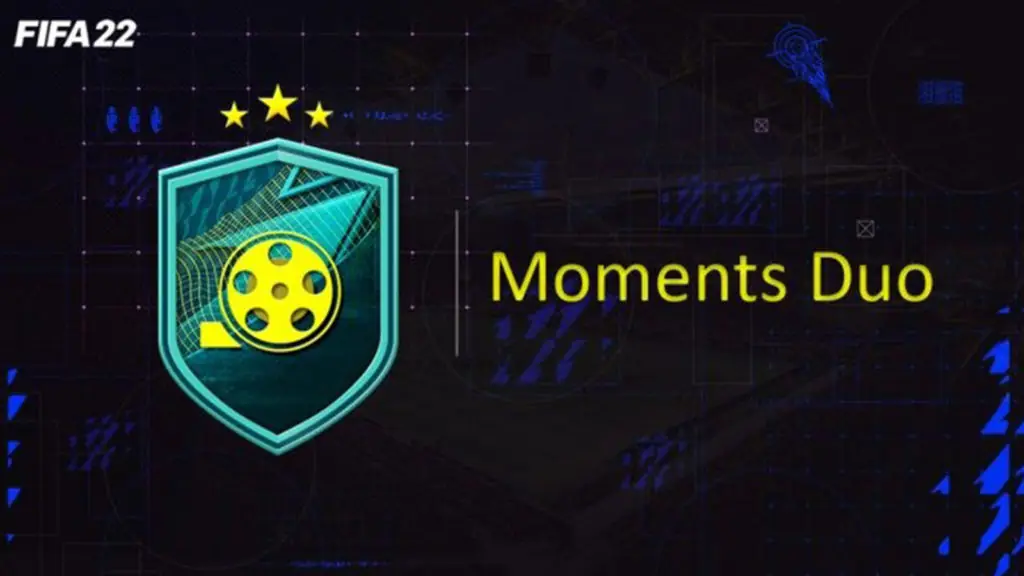 Shunsuke Nakamura and Kazuyoshi Miura are considered two legends of Japan's football. An interesting fact is that currently, they are playing for Yokohama FC in J1 League while they are already 43 and 54 years old, respectively. Recently, FIFA 22 has just released a new Squad Building Challenge, a Duo SBC, where you can acquire Moments Cards of these two Japanese footballers. Below are our preliminary reviews and requirements, and the cheapest solutions for this FIFA 22 Moments Duo SBC so that you can decide you should spend your coins on this or not.
Kazuyoshi Miura
Firstly, we have to mention the oldest professional footballer in the world, the footballer with the world's longest professional career, and one who holds the record for being the oldest goalscorer in the J-League, Kazuyoshi Miura, or known simply as Kazu or King Kazu. His Player Moments Card, according to FIFA22, is to celebrate him becoming the oldest scorer ever in 2017 at 50 years old.
In FIFA 22, this Japan legend has a pretty impressive attribute set for himself. This 50-year-old version of Miura is equipped with 87 Pace, 86 Shooting, and 4-star weak foot. Taking a closer look, with 96 Positioning, 89 Finishing, and 94 Curve, it seems Miura always knows where he needs to be inside the box, waiting for the ball to come and mostly never missing any chances with his excellent shooting ability.
However, although getting 84 Dribbling Overall and none under 84, with only 3-star skill, changing direction with this man is like trying to control a bulldozer. Moreover, 85 Heading Accuracy is only helpful for opening header opportunities. With his Physicality stats of 76 Strength, 5'10" height, and 72kg weight, he hardly stands a chance to win any aerial duels with beast defenders such as Kimbempe, Van Dijk, or Rudiger. So, even with 80 Passing Overall, you cannot use Miura as a hold-up or link-up striker. The best way to take advantage of this Japanese striker is to use him as a target man and remember to play as practically as you can.
Shunsuke Nakamura
With Shunsuke Nakamura, his Player Moments card celebrates his sublime goal against Manchester United in the UEFA Champion Leagues 2006/2007. This new card of his concentrates on his unique long shot ability. Up till now, courtesy of Transfermarkt, Shunsuke Nakamura has scored 30 goals from the direct free-kick spots and five goals from a long-distance kick. In FIFA 22, his left foot is also unstoppable.
With the assigned position of CAM, both his Passing and Shooting are phenomenal. With 86 Shot Power, 90 Long Shots, 90 Short Pass, and especially, 98 in Curve and Free Kick Accuracy, what more can you ask for from a CAM in FIFA22 when he performs exactly as his attribute set shows? You can hardly see any poor passes from this guy's foot, while his long shooting is a real threat. He could slay from all corners, from a finesse to a banger. His trait set, which includes Finesse Shot, Long Shot Taker, Playmaker, and Team Player, augments and upgrades his ability to another level.
Also, don't sleep on his Dribbling stats. With 87 Dribbling Overall, 96 Composure, 88 Agility, 88 Balance, a Physicality of 74 Strength, a height of 5'10", and weight of 71kg combined with 4-star skill, you can consider this Japanese midfielder as a cheap yet excellent alternative version of Ronaldinho. However, with only 46 Defending, his contribution for the defensive front is negligible. Also, with only a 3-star weak foot, his right foot is much less dangerous than his left one. Moreover, you can hardly earn good links with both Miura and Shunsuke Nakamura without using Icon Player.
In general, I suppose Shunsuke Nakamura is of higher use-value. If you don't care about anything like Team Chemistry or want to try some exotic or overlooked players, this is an absolute bargain for you. However, with the CAM position, which has a lot of links with nearby teammates, if you are just a casual player, I believe Shunsuke is still worth a sub position at your squad. But when it comes to Miura, I think he is not as usable as his teammate at Yokohama FC.
So, don't miss out on this SBC!!
How to complete the Moments Duo SBC in FIFA 22
You need to fulfill two challenges, and by completing both of these, besides two Players Moments Card, you will earn a bonus Prime Electrum Players Pack. If you have excessive coins that you don't know where to spend, you can use them to finish both of these challenges. Otherwise, the Shinsuke Nakamura is enough.
Below are the requirements and cheapest solutions for each.
Kazuyoshi Miura
Requirements
Squad Rating: Min 83
Team Chemistry: Min 75
Number of players in the Squad: 11
Solution
ST: ST Alexander Isak (82 OVR) – Real Sociedad
LM: LM Lemar (83 OVR) – Atletico Madrid
RM: RW Suso (82 OVR) – Athletic Bilbao
CAM: CF Joao Felix (83 OVR) – Atletico Madrid
CDM: CM Herrera (81 OVR) – Atletico Madrid
CDM: CM Campana (82 OVR) – Levante
LB: LB Lucas Hernandez (83 OVR) – Bayern Munich
LCB: CB Mathias Ginter (84 OVR) – M'gladbach
RCB: LWB Angelino (83 OVR) – RB Leipzig
RB: RW Carlos Vela (83 OVR) – Los Angeles FC
GK: ST Kramaric (83 OVR) – Hoffenheim
Note that this solution requires loyalty.
Solution cost: 19,950 for PS Platforms, 22,900 for Xbox Platform and 19,000 for PC Platform. (Courtesy of Futbin)
Shunsuke Nakamura
Requirements
Squad Rating: Min 84
Team Chemistry: Min 70
Number of players in the Squad: 11
Solution
ST: CF Josip Ilicic (84 OVR) – Atalanta
ST: ST Duvan Zapata (83 OVR) – Atalanta
CAM: CF Dries Mertens (84 OVR) – Napoli
CM: LW Jack Grealish (84 OVR) – Manchester City
CM: CM Jorginho (85 OVR) – Chelsea
CDM: CM Youri Tielemans (84 OVR) – Leicester Cỉty
LB: LWB Ben Chilwell (82 OVR) – Chelsea
CB: CB Joe Matip (84 OVR) – Liverpool
CB: RW Hakim Ziyech (84 OVR) – Chelsea
RB: RW Carlos Vela (83 OVR) – Los Angeles FC
GK: GK Emiliano Martinez (84 OVR) – Aston Villa
Solution cost: 35,300 for PS Platforms, 39,400 for Xbox Platform and 36,300 for PC Platform. (courtesy of Futbin)
This challenge will expire on December 8, so you'd better make up your mind soon. If you somehow got Nakata on your team, try this trio.