FIFA 22: Is Christian Pulisic Fire or Ice Versus Better?
With FUT Versus officially here, is Christian Pulisic Fire or Ice better?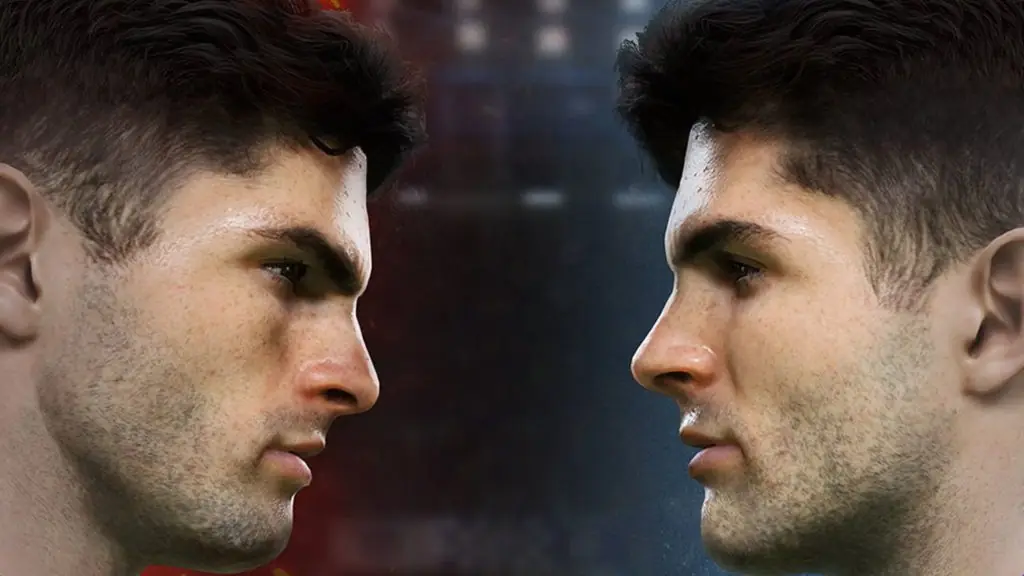 Recently, EA has just released FUT Versus Player Pick Christian Pulisic SBC, in which you can choose between Christian Pulisic Versus Ice or Versus Fire version. Each version of "Captain America" has its own strengths and weaknesses. Below are our reviews about both the Christian Pulisic Ice and Fire cards so you can make up your mind about doing this SBC or not.
Christian Pulisic is an American professional soccer player who plays as a winger and attacking midfielder for Chelsea. Due to his high level of play and his nationality, he has been nicknamed "Captain America" by fans and other players.
In January 2019, Pulisic moved to Chelsea in a $73-million transfer with the expectation to replace the role that Eden Hazard had left, making him the most expensive North American player of all time. However, Christian Pulisic's Chelsea career is being held back by a run of injuries. After two-and-a-half years at Stamford Bridge, the 23-year-old has now racked up an estimated 11 injuries, making him miss 40 matches in all competitions for Chelsea. This is the reason why in FIFA22, Pulisic got the trait that no one wants, Injury Prone.
FIFA 22: Is the Christian Pulisic Fire Versus or Ice Versus Version Better?
Before discussing the difference between these cards, let's talk about the attributes they share the same: Pace, Dribbling, Defending, and Physicality. Of course, we do know that Defending is mostly a needless attribute when it comes to a winger, so we don't mention it here. With 93 Pace, 90 Dribbling, 91 Agility, 92 Balance, and the trait Speed Dribbler, it seems like this is the cheap and right-foot version of Messi in FIFA 22.
Pulisic is more of The Flash than Captain America at the right corridor. Also, 82 Stamina guarantees that this American will be able to play at least 75 minutes each game before being substituted out. However, because of poor Physicality stats with only 59 Strength, 49 Aggression, and 69kg weight, you need to make use of Pulisic's agility to avoid direct physical duels with opponents' defenders.
Differences
Now, let's talk about the differences. As I mentioned above, the Ice version has 5-star skills instead of 4 and better Passing stats of 87, 9 points higher than the Fire version. However, the Ice Versus' shooting ability is far inferior to the other, stopping at 75 instead of 83 at the Fire Versus. This leads to distinct playing styles of these cards. However, I suppose that the Fire version has a much higher use value than the other version.
The reason is, the Ice version will be really suitable and useful for anyone who uses skills a lot, which will make full use of his 5-star skill. However, in FIFA22, there are fewer "bug games" skills, and it's factual that skills that demand 5-star players to perform are not easy and doable for the majority of players.
However, you don't need to master anything to take advantage of the 5-star weak foot of the Fire version when the game's AI will do the work for you. Then, compared with Passing, it's undeniable that higher Shooting is far more valuable and worthy. 87 Passing of the Ice version would be perfect for a CAM player, however, with a winger, 78 Passing and 83 Shooting seems more valuable than only 75 Shooting of the Ice Versus.
Conclusion
In conclusion, both versions represent different playing styles of Christian Pulisic. If you are looking for an agile, 5-star skill player, who can be an alternative for Messi, go for the Ice Versus Pulisic. However, if you are just a pragmatic gamer, I believe the Fire Version would be the perfect option for you.