EA Play Spotlight reveals new gameplay and features for FIFA 22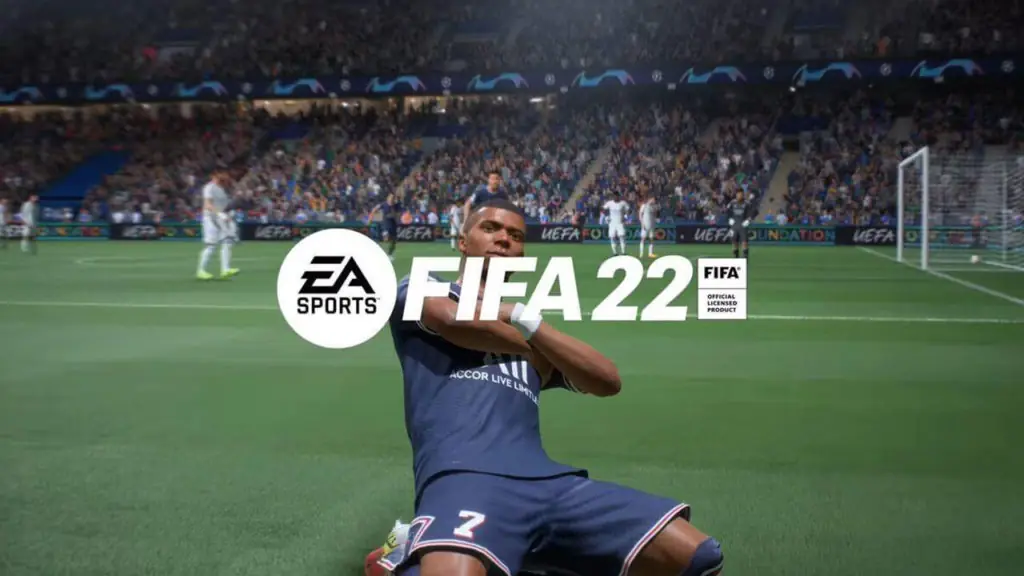 With countless new features set to arrive in FIFA 22, EA has not held back its delivery of content ahead of the massive EA Play Live event later this week. The latest news is EA Sports' recent reveal of the gameplay for the upcoming FIFA 22 title. Beyond the addition of HyperMotion technology and the variety of changes to in-game tactics, ball physics, and goalkeeping, it appears as though FIFA 22 could be the best installment yet.
To help keep you updated on everything you'll need to know, we've put together the following information on everything EA's revealed to us about the new FIFA 22 features and gameplay.
FIFA 22 FEATURES & GAMEPLAY REVEALED
It seems as though FIFA has stepped their game up in 2021, with improved attacking tactics, true ball physics, explosive sprint, goalkeeper reliability, and HyperMotion technology. Here's a rundown of everything discussed in the official gameplay reveal video.
New Attacking Tactics& Skill Moves
Beyond the noticeable changes to your tactical defensive unit, you will get more control over your offensive attack as well. Players will not have a greater variety of options to set up their teammates and sliders to improve the game's overall feel. Teams can even have different styles of play in each half of the pitch, allowing for even more creative freedom to manage the game how you see fit.
With these new attacking tactics, players will make up to 6x as many decisions per second as in FIFA 21. Plus, the game will also introduce the ability for players to make first-time skill moves to control the ball, allowing for even more variety when dribbling and evading opponents. As well as the addition of 4 new skill moves: Scoop Turn Fake, Four Touch Skill, Skilled Bridge, and the First Time Spin.
True Ball Physics
Also, FIFA 22 has incorporated more real-world data that's taken the game's ball physics to an entirely new level of realism. They've fine-tuned every little detail when it comes to ball flight, like speed, swerve, air drag, air resistance, ground friction, and rolling friction. Meaning that every touch, trap, shot, volley, pass, and dribble is designed to mimic a real-life football scenario, creating a far more realistic and engaging experience.
Reliable Goalkeeping
Without a doubt, one of the most frustrating situations in FIFA is when your goalkeeper suddenly (and for no reason) loses his ability to prevent easy goals. Well, the good news is that in FIFA 22, it appears as though the AI defense system for goalkeeping is going to be way more intuitive and realistic in its ability to stop shots consistently.
EA stated in the announcement that: "A brand new goalkeeper system brings a new level of intelligence to the last line of defense, unlocking more reliable shot-stopping, and smarter decision-making between the posts. Goalkeeper positioning personality replicates the different styles of keepers throughout the game, to represent the lightning-fast reflexes of world-class shot stoppers."
Explosive Sprint
Instead of simply running till your tank's on "E," the new Explosive Sprint option will allow players to have more control over acceleration when dribbling or defending. The new feature gives you more freedom to conserve your energy for later in the match and allows you to take advantage of mismatches and player momentum.
HyperMotion Technology
EA's machine learning algorithm takes information from real-life football matches, then performs new animations in real-time to create a natural player fluidity for passing, shooting, and general flexibility. Over 4,000 new animations are coming to FIFA 22, three times as many as last year's release. The new HyperMotion technology also enables players to have more control with the ball in stride and more options to get by opponents (rather than needing top-rated speed).
All in all, people have already reported that FIFA 22 carries some of the best features in terms of smooth player movement, quick and easy passing, and realistic gameplay. So, if all of what's said is true, we can expect FIFA 22 to be one of the best games of 2021.