Best Formations in FIFA 22
Here's a breakdown of some of the best possible formations in FIFA 22 for a variety of different playstyles you can utilize.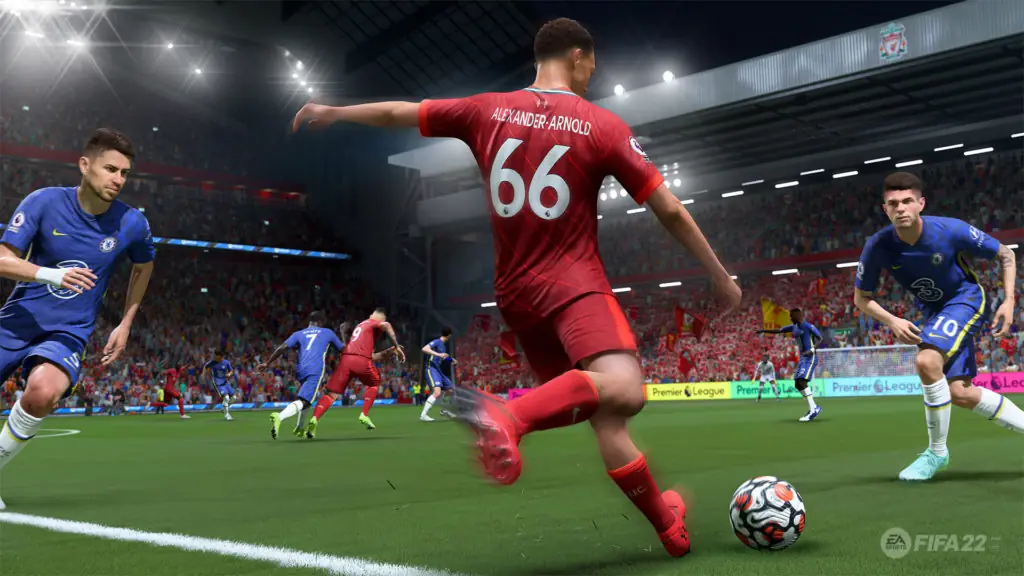 With FIFA 22 on the horizon, players know that it can take some time before you find the best game plan and formation that is most well-suited for your team.
However, now that we're only days out from the annual release of the popular football (or soccer) title, it's time to break down some of the best possible formations in FIFA 22.
Best formation in FIFA 22
Here are the best formations in FIFA 22:
4-1-2-1-2 (Narrow)
4-3-3 (Attack)
4-4-1-1 (Midfield)
4-4-2 (Flat)
When it comes down to finding the best formation in FIFA 22, much of your decision will be based on the individual style of play, experience, and personal preference. All of this can take some time to establish, especially if you're new to the game.
Regardless, there are a few formations that have proven useful for countless players already, which are as follows:
4-1-2-1-2 (Narrow)
This formation is ideal for those who prefer a balanced style of play, with two strikers and an offense that's designed to work the ball up the middle rather than along the wings.
This means that your team should favor through balls, passing plays, and controlling the opponent's box from the middle line. However, you will need to have some speedy full-backs if you want to play the ball on the outside.
4-3-3 (Attack)
Even though this is the default formation for most teams, it's also the top choice for those who want to take full advantage of their quick-footed wingers. With a 4-3-3 setup, you can either prioritize aerial football and deep crosses. Or you can also choose to just keep things on the ground and cut inside the opponent's box, making this one of the most versatile and reliable formations in FIFA 22.
However, keep in mind that this formation may leave your striker or attacking midfielder taking a lot of long-range shots. So, you should look for players in these positions with high shooting skills.
4-4-1-1 (Midfield)
This formation is perfect for people who like the 4-1-2-1-2 (Narrow) setup but would prefer to utilize their wing play instead. With this formation, your CAM will likely be your strongest player, as he will be in more scoring positions than your striker on most occasions. This team would rely heavily on short passes and through balls.
4-4-2 (Flat)
The 4-4-2 (Flat) is a far more traditional approach to the modern game of football, but it's a good way to balance out your rotation and keep your opponent honest. Be aware that this formation will require strong crossing, and heading skills, as the wings will do most of the scoring. Ideally, this would work best with a team that has top-rated midfielders and strikers with high awareness.
Obviously, much of the process will involve trial and error, and simply testing out different formations to see which works for you.
But at least now you've got all the necessary information for when the game does launch on October 1st, 2021.