FIFA 21: When will the Ultimate TOTS be released?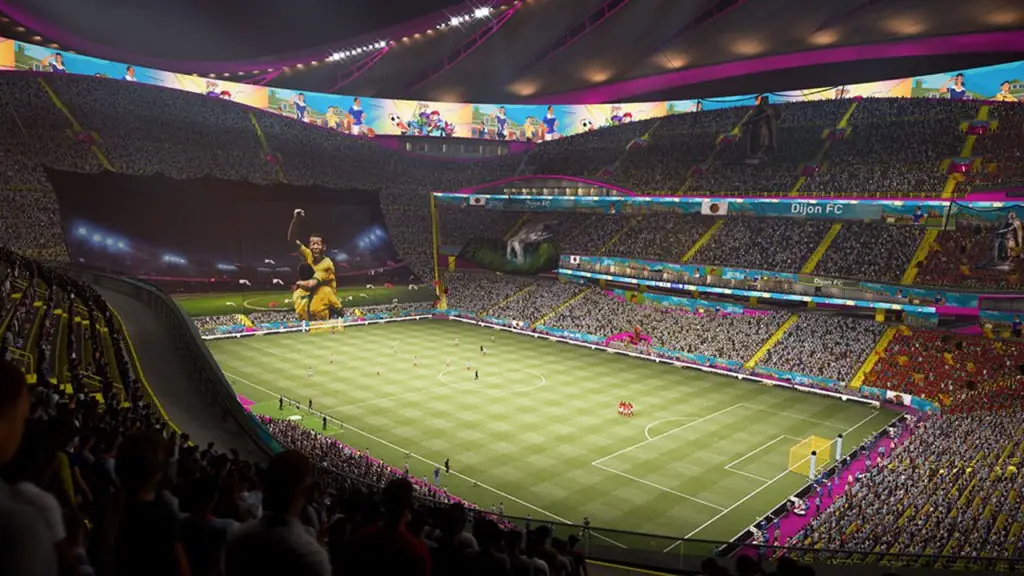 The famous TOTS Cards from Premier League, Bundesliga, La Liga, Ligue 1, and Serie A released over the past several weeks. Every FIFA-fanatic knew that it was only a matter of time before the official FIFA 21 Ultimate TOTS would be revealed to the football community. The Ultimate TOTS is typically released at the end of the annual Team of the Season promo and consists of some of the highest-rated TOTS player items from previous squads.
You don't have to look far to see why this has been dubbed the "Ultimate TOTS" and why people eagerly await the epic release. With so many world-class footballers spanning the globe, it's time to take a deep dive into some early leaks and predictions for the FIFA 21 Ultimate TOTS.
When will the FIFA 21 Ultimate TOTS be released?
While there has been no official news on who will be in the Ultimate TOTS, it has been confirmed that the final major TOTS will be released on Friday, June 4th @ 1:00 PM (EST).
With only a few days left before the release of FIFA 21 Ultimate TOTS, let's take a look at who we believe will make the final cut.
Leaks and Predictions
While there have yet to be any major leaks regarding the much-anticipated TOTS squad, there has been some speculation as to how many players will be included.
Every other TOTS of the season has included 15 players total, and while many think the same will happen with the Ultimate TOTS squad, we see something else happening.
With so many exceptional players in this year's FIFA 21, it seems unjust to narrow the field down to just 15 players. Instead, we believe that EA Sports will look to create more variety with additional expensive and high-rated cards, increasing the total number of players to 20.
So, without further adieu, here are our predictions for who the 20 superstars will be in the FIFA 21 Ultimate TOTS squad:
GK – Manuel Neuer (95) – Bayern Munich/Germany
GK – Jan Oblak (96) – Atletico Madrid/
RB – Joao Cancelo (91) – Manchester City/Portugal
LB – Theo Hernandez (92) – AC Milan/France
CB – Marquinhos (93) – PSG/Brazil
CB – Ruben Dias (94) – Manchester City/Portugal
CB – Raphael Varane (95) – Real Madrid/France
CDM – Joshua Kimmich (96) – Bayern Munich/Germany
CM – Kevin De Bruyne (96) – Manchester City/Belgium
CAM – Bruno Fernandes (96) – Manchester United/Portugal
CAM – Neymar Jr. (96) – PSG/Brazil
RM – Jadon Sancho (96) – Borussia Dortmund/England
RW – Mohamed Salah (96) – Liverpool/Egypt
ST – Erling Haaland (95) – Borussia Dortmund/Norway
ST – Harry Kane (96) – Tottenham Hotspur/England
CF – Karim Benzema (97) – Real Madrid/France
ST – Kylian Mbappe (97) – PSG/France
ST – Robert Lewandowski (98) – Bayern Munich/Poland
ST – Christiano Ronaldo (98) – Juventus/Portugal
ST – Lionel Messi (98) – Barcelona FC/Argentina
Our predictions lean heavily on the forwards' dominant play across the five major football leagues in Europe. However, there has been tough competition across the board, including strong leadership by De Bruyne, Dias, and Cancelo on their way to a Champions League final. Dominant performances also include Bundesliga up-and-comers Erling Haaland, and Jadon Sancho in 2021.
All in all, European football is overrun with talent, but we believe that these players will represent the group EA puts forth as their FIFA 21 Ultimate Team of the Season.