Best Young and Cheap Players in FIFA 21 Career Mode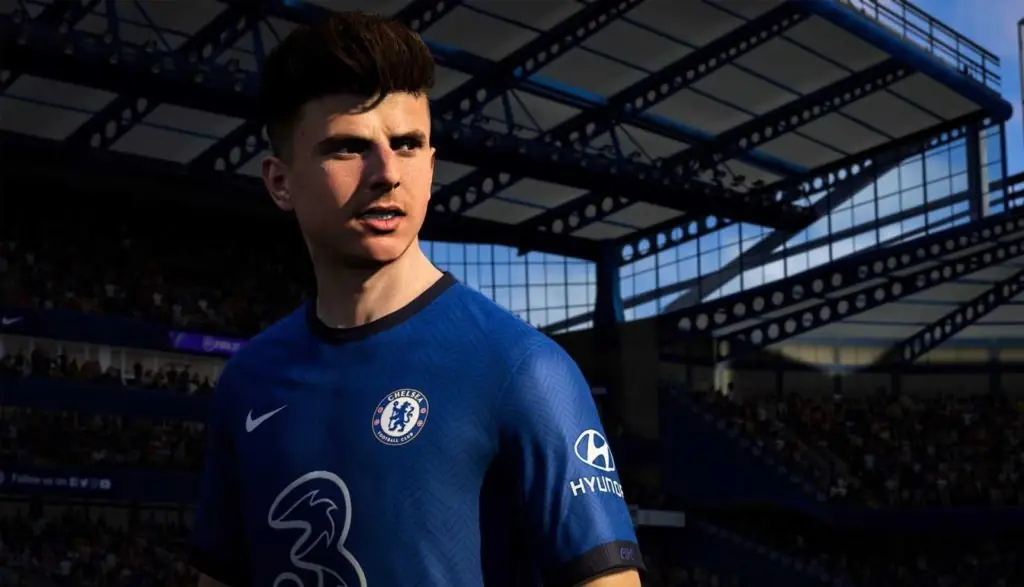 When you first venture out on a new career in FIFA 21, you will have the option to either start with a world-renowned club or a lower-tier club that will need to be built up. As fun as it is to go with a team like PSG, Manchester United and go all out for the most expensive players on the market, it can sometimes be more rewarding to take a bottom-feeding club and turn them into perennial contenders.
However, taking on a less valuable club will also mean that you will have less money to attract top-level talent. Therefore you must find the best players, with the most potential, for the lowest price. When compiling this list, we chose to review players that are young, talented, and cheap and carry the potential to evolve into top-tier footballers. So, these youngsters are low investment-type acquisitions that you can grow into world-class footballers (given the proper training and development). Let's take a look at the best young and cheap players in FIFA 21 Career Mode.
Best Young and Cheap Players in FIFA 21 Career Mode
Here are the best players under 21-years old that cost less than 2m € to acquire and can evolve into (at least) an 84+ overall.
Goaltenders
Maarten Vandevoort (GK – KRC Genk) – 68 to 87 (1.5m €)
Filip Jorgensen (GK – Villareal) – 62 to 82 (525k €)
Lucas Chevalier (GK – Lille) – 61 to 83 (475k €)
Gavin Bazuna (GK – Manchester City (on loan at Rochdale)) – 60 to 82 (400k €)
Ivan Martinez (GK – Osasuna) – 60 to 81 (475k €)
Defenders
Josko Gvardiol (CB/LB – RB Leipzig) – 69 to 86 (1.8m €)
Josha Vagnoman (RB/LB/LM – Hamburg) – 69 to 85 (1.9m €)
Leonidas Stergiou (CB – St. Gallen) – 67 to 86 (1.4m €)
Neco Williams (RB – Liverpool) – 67 to 85 (1.4m €)
Ethan Ampadu (CB/CDM – Chelsea) – 67 to 84 (1.4m €)
Marco Kana (CB/CM//CDM – Anderlecht) – 65 to 85 (900k €)
Luca Netz (LB/LM – Hertha BSC) – 63 to 86 (675k €)
Omar Rekik (CB – Hertha BSC) – 63 to 85 (700k €)
Lorenzo Pirola (CB – Inter) – 63 to 84 (700k €)
Ki-Jana Hoever (RB/CB – Wolves) – 60 to 86 (700k €)
Bright Akwo Arrey-Mbi (CB/LB – Bayern Munich II) – 60 to 86 (385k €)
Chadi RIad (CB – Barcelona) – 59 to 84 (300k €)
Midfielders
Jude Bellingham (CM/LM/RM – Borussia Dortmund) – 69 to 88 (1.9m €)
Emile Smith Rowe (CAM/RM/RW – Arsenal) – 69 to 85 (2.1m €)
Florian Wirtz (CAM/RM – Bayer Leverkusen) – 68 to 88 (1.6m €)
Giovanni Reyna (LM/CAM – Borussia Dortmund) – 68 to 87 (1.7m €)
Deiber Caicedo (RM – Deportivo Cali) – 68 to 86 (1.8m €)
Rayan Cherki (CAM/RM/LM – Lyon) – 67 to 88 (1.5m €)
Mohamed Daramy (RM/ST/LM – Kobenhavn) 67 to 85 (1.4m €)
Aster Vranchx (CM/CDM – Mechelen) 66 to 86 (1.2m €)
Karamoko Dembele (RW – Celtic) 64 to 85 (1.2m €)
Xavi Simons (CM – PSG) – 65 to 85 (990k €)
Yusuf Demir (CAM/RW – Rapid Wien) – 64 to 85 (880k €)
Forwards
Karim Adeyami (ST/LW – Red Bull Salzburg) – 69 to 87 (2m €)
Fabio Silva (ST – Wolves) – 69 to 85 (1.9m €)
Luis Henrique (RW – Marseille) – 67 to 87 (1.7m €)
Sebastian Esposito (ST – SPAL) – 66 to 86 (1.2m €)
Harvey Elliot (RW – Liverpool) – 65 to 85 (990k €)
Troy Parrot (ST – Spurs) – 65 to 85 (990k €)