Ever Legion Codes (January 2023)
Need help defeating the Deadless? We got you covered with the latest codes!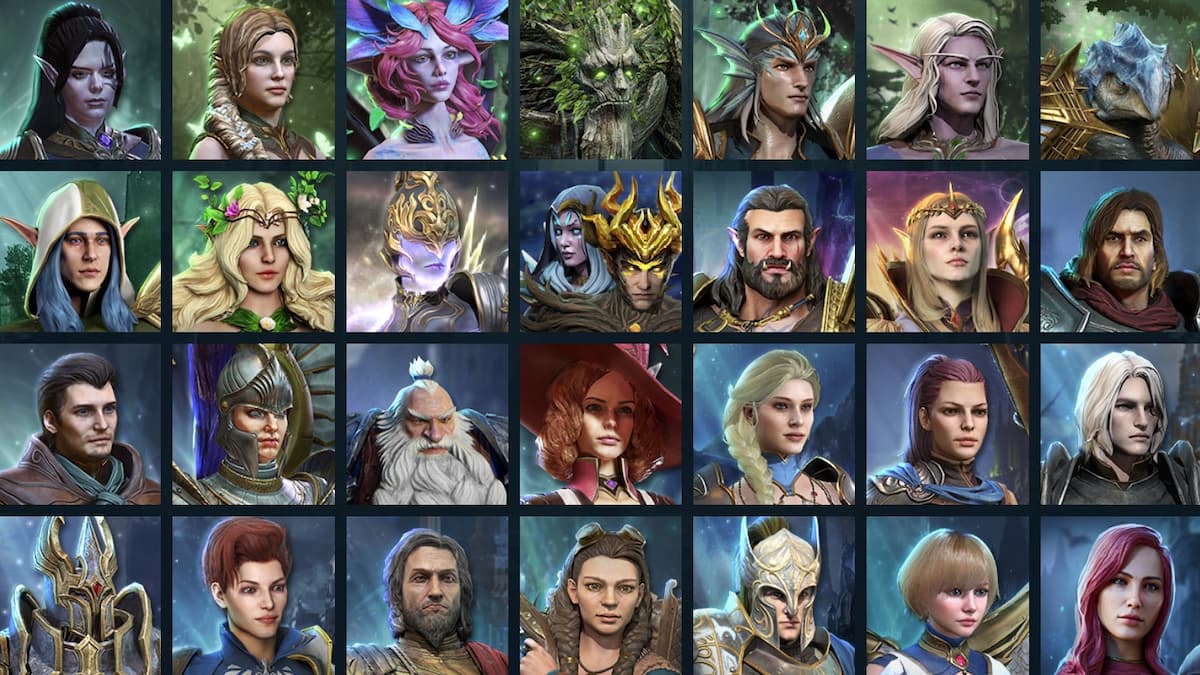 Mass destruction is rampant in a popular idle RPG known as Ever Legion. In this mobile fantasy world, a malicious villain known as the Necromancer Balor leads an army of undead beings called the Deathless to destroy Nevria. It's your duty to protect your family at all costs, so you'll venture out to stop the evil doer by recruiting epic heroes on your team and honing your skills.
Of course, the Necromancer Balor won't make your journey easy, so you'll need some help while on your voyage. The developers are nice enough to give players codes that provide gifts, like Summoning Scrolls and Diamonds. Continue reading to get these free codes and enjoy these gifts!
All Ever Legion Codes List
Ever Legion Codes (Working)
These are all the active codes for Ever Legion:
Sgexu: Unlocks: 300x Diamonds and 60x Rare Hero Fragments
rookiegift: Unlocks: 300x Diamonds
Group001: Unlocks: 3x Summoning Scrolls, 200k Hero Exp, and 88k Coins
guides77: Unlocks: 50k Coins, 200k Hero Exp, and 60x Rare Hero Fragments
nevriabest: Unlocks: 200x Magic Crystals EL777
Ever Legion Codes (Expired)
These are the codes that you cannot activate for rewards anymore:
EL777:
cd782:
sdtg2022:
black5:
xmas2022:
happy2023:
merry1225:
Related: Dragon Trail: Hunter World Codes (January 2023)
How to Redeem Codes in Ever Legion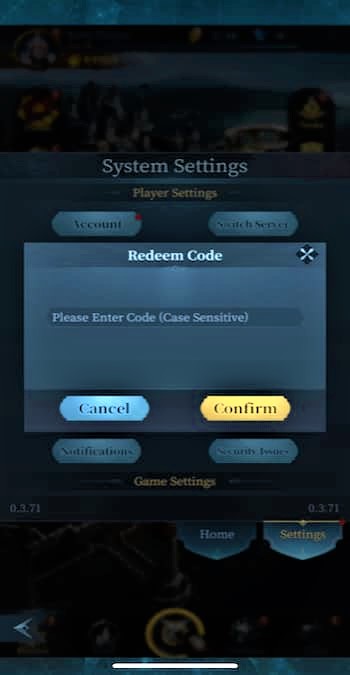 Here's how to redeem codes in Ever Legion:
Launch Ever Legion.
Select your Avatar in the upper left corner of the screen.
Select 'Settings tab' at the bottom of the menu.
Press the 'Redeem Code button' under 'Service.'
Copy and paste or type a code into the text box.
Press 'Confirm' to redeem the code rewards.
How Can You Get More Free Codes?
We update every list of game codes frequently, so you can always come back to this page to stay up to date on the latest Ever Legion codes.
Following Ever Legion's official Facebook page is also an option. Developers typically post codes on social media platforms to reach as many players as possible.
Why Are My Ever Legion Codes Not Working?
Worry not! This could be a simple fix. Always double check your spelling and make sure every letter has the proper casing.
Still no luck? In that case, the code is probably expired. Unfortunately, you'll have to use another code to redeem other rewards.
What are Diamonds and Summoning Scrolls?
Diamonds are Nevria's currency. You can earn them by completing tasks, leveling up, and logging in daily. These gems are used to buy precious items, so use them wisely!
As the name suggests, Summoning Scrolls are used to summon heroes in the Tavern. The new heroes become part of your team and you can enhance them so they're better prepared for battle.
What is Ever Legion?
Ever Legion is an idle RPG set in the fictional world of Nevria. Team up with various heroes from seven different factions as you set off on an adventure to annihilate the Necromancer Balor once and for all. Push your limits by leveling up your legion recruits, crushing the Deathless, and going head-to-head with players around the world!
---
We appreciate you reading our article about Ever Legion codes. If you're interested in codes for other mobile RPGs, catch up on the latest ones for more games on Gamer Journalist!