A look at the new Escape from Tarkov map, Streets of Tarkov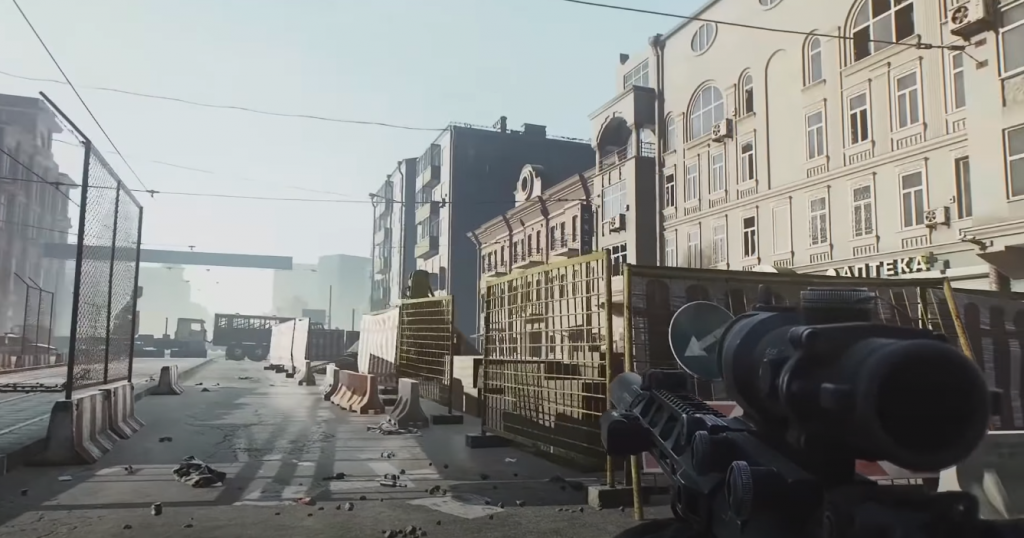 Battlestate Games reveals a glimpse into their next Escape from Tarkov map, named Streets of Tarkov. In the next major content update for the hardcore survival game, players can explore this area firsthand. Fans already knew this was coming, but now we have our first look at the new area. Here's a look at the new Escape From Tarkov Map, Streets of Tarkov, which was showcased during the PC Gaming Show.
The map has a much more urban vibe to it than other locations. In the trailer, we see a player spawn into the middle of a city. He walks down the streets before entering what appears to be an old medical facility or pharmacy. He makes his way upstairs into an apartment building.
The attention to detail in each of the rooms is evident from the trailer. Nikita Buyanov, the boss at Battlestate Games, noted that this new map is the biggest and most detailed location in the game so far. Streets of Tarkov is an attempt to mimic a real modern city.
In the upcoming patch, another significant change is coming to Customs. The iconic map will expand by about 30-40%. Not only that, but the team is looking at overhauling the entire skills system and adding in a new boss that can heal his partners. Other exciting new features are planned for later this year.
About the author