Escape from Tarkov Best Budget AK Build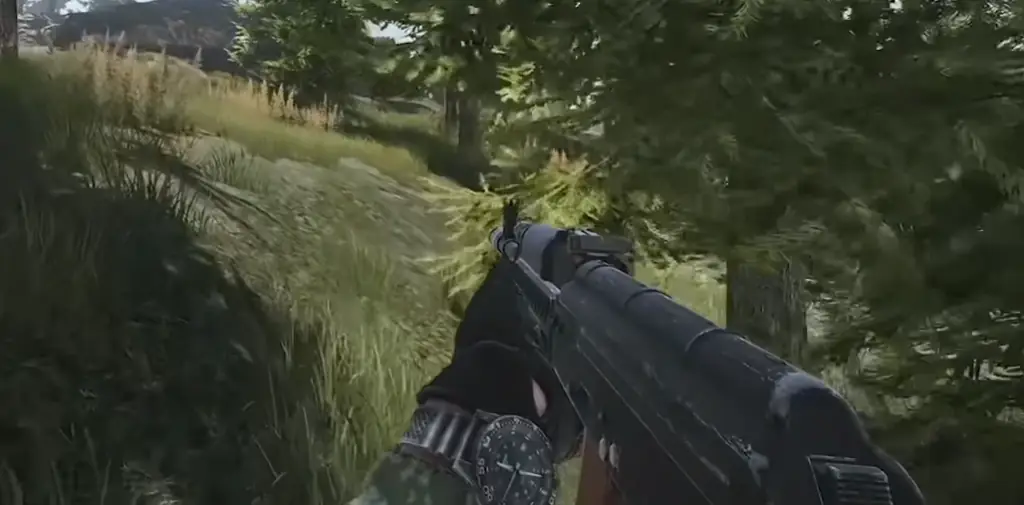 This guide will show you how to build an AK in Escape from Tarkov capable of obliterating enemies for about ~51,000. This loadout can take out PMCs with ease, allow you to escape with your loot without breaking the bank.
Escape from Tarkov Best Budget AK Build
Ammo is probably the most important part of any kit. A bad weapon with good ammo is far better than a good gun with bad ammo. The ammo we recommend for this build is the BS ammo.
Here's what we'll need for the Escape from Tarkov best budget AK build:
AK-74 purchased from Prapor level 2
Polymer AK-100 purchased from Prapor level 1
Recoil pad from GP-25 for AK purchased from Prapor level 2
LS321 purchased from Skier level 3
In total this will cost you about 50,000 rubles when buying from traders or possibly less if you can pick all these items up on the flea market.
The LS321 laser is one of the most important parts of this weapon. Lasers improve hip fire accuracy and can make your weapon all around more accurate. The grip is another nice piece because it's cheap and puts the laser on the right of the gun which is out of view.
An added benefit is if you lose your weapon, your AK will look like it's stock, reducing the likelihood someone loots it. Why is this good? Well, you now have an increased chance of getting it back through insurance.