Drivers Wearing Shells in Mario Kart Tour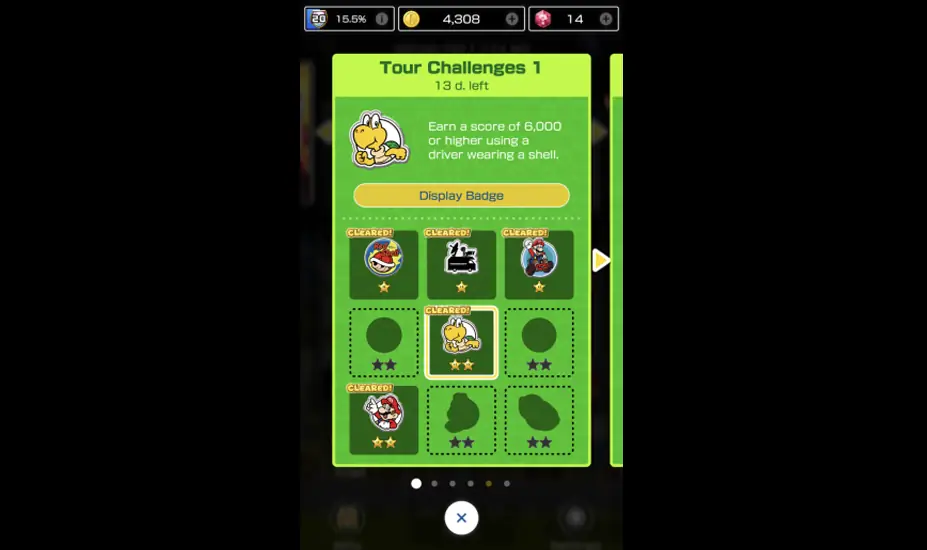 The new Halloween Tour is available for Mario Kart Tour fans. Nintendo decided to get in the holiday spirit and pick a spooky theme for this week's tour. A new tour means new challenges as well, and one of this week's challenges asks drivers to score big using a driver with a shell.
This is a fairly straightforward challenge, but you find a list of drivers wearing shells in Mario Kart Tour useful in completing this challenge.
Drivers Wearing Shells in Mario Kart Tour
Some drivers are obviously wearing shells, while other driver's shells are a little more hidden in the portrait on the driver selection screen. Here's a full list of drivers with shells:
Koopa Troopa
Bowser
Dry Bowser
Dry Bones
For this challenge, you need to score over 6,000 points in one race. The best way to do this is by picking a fast speed (200cc) and getting first place. Keep your combo chains going throughout the race to rack up the points and you will complete this challenge with no problem at all.