Disney Dreamlight Valley Codes (November 2023)
We Have Good News, and ... Confusing News.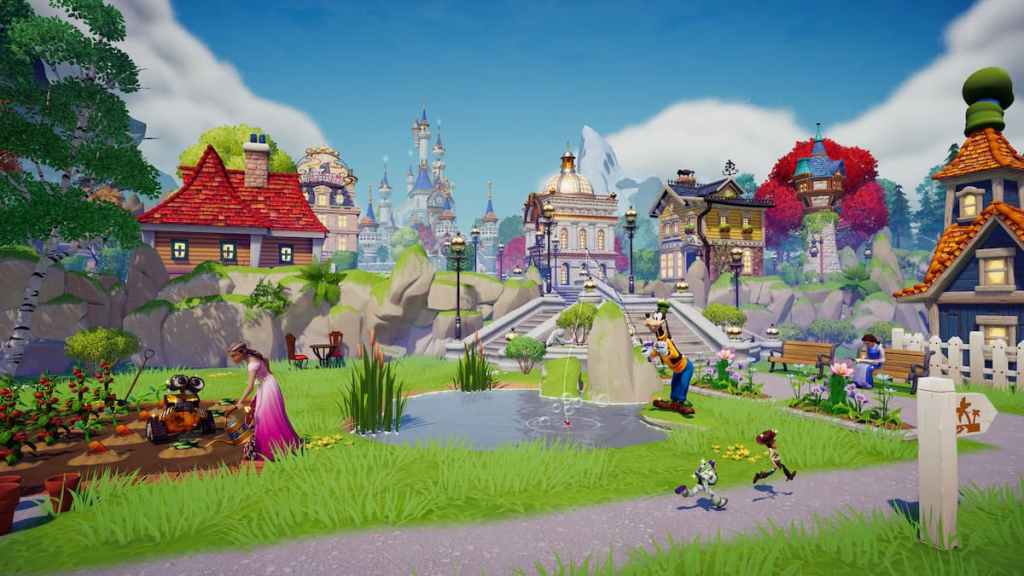 Updated November 2, 2023

Added new codes!
Disney Dreamlight Valley isn't the kind of game you'd instantly think would have codes. In fact, it seems like the kind of game that'd go out of their way to avoid supporting them. But, despite those impressions, there is a code redemption system in Disney Dreamlight Valley, and … it looks to support codes. Read on to learn all about what Disney Dreamlight Valley codes do and how to redeem them!
As of writing, it looks like the codes aren't traditional. By that, I mean there seems to be a bigger purpose for these codes, like Gameloft intends on using them in a future update. To be specific, available code/s will access a quest item that can't be used in any way. So, it's unclear what these codes are for. Despite that, you'd might as well go ahead and redeem them, just to be sure you're not missing out!
If you'd like more Disney Dreamlight Valley coverage, why not check out our guides on How to Complete the Stockpiling Pumpkins Dreamlight Duty, How to Complete A 3-Course Halloween Meal Dreamlight Duty, How Dreamlight Duties Work, How to Complete the Trick or Treat Dreamlight Duty, or How to Complete the Villainy Wears Many Masks Dreamlight Duty?
All Disney Dreamlight Valley Codes List
Disney Dreamlight Valley Codes (Working)
DDVBALLOON — Unlocks a Celebration Balloon Arch and two Celebration Balloon Clusters (New)
DDVHEADBAND — Unlocks a Celebration Mickey Mouse Ears and one Celebration Minnie Mouse Ears (New)
DDVBPACK — Unlocks the Celebration Backpack (New)
HALLOWEENBUNDLE — Unlocks Halloween Decorations (New)
AUTUMNBUNDLE — Unlocks for one Autumn Harvest Pennant, one Autumn Wreath, two Pampas Grass Jugs, and two Bountiful Marigold Baskets
DREAMLIGHTPARK — Unlocks for a Magical Recycler
CENTENNIAL — Unlocks Melting Platinum Minnie Ears and 15 Iron Ingots
GPOT-OATO-LDFS-ENNM — Unlocks Golden Potato.
Disney Dreamlight Valley Codes (Expired)
These are all the expired Disney Dreamlight Valley codes.
At the time of writing, there doesn't seem to be any expired codes.
How to Redeem Codes in Disney Dreamlight Valley?
Follow the below instructions to redeem codes in Disney Dreamlight Valley.
Launch Disney Dreamlight Valley.
In the SETTINGS menu, click / select HELP.
You should see a text box that you can insert the code into. Click CLAIM to redeem.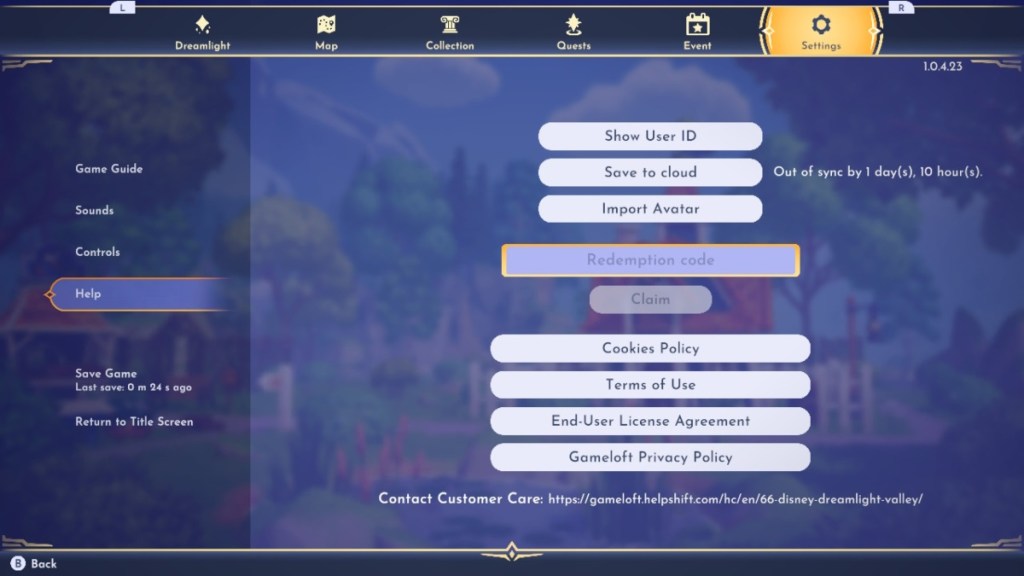 How Can You Get More Disney Dreamlight Valley Codes?
At the moment, it is unclear how Gameloft intends on distributing more codes. Especially given the codes' relevance as more than just a gimmick, they may have future plans on the distribution side of things. We will keep an eye on this and update as is needed.
Why Are My Disney Dreamlight Valley Codes Not Working?
It doesn't seem as if codes for Disney Dreamlight Valley have an expiration date, so if they're not working, the odds are good that something is going wrong during the input process. If you are fully sure that you are inputting the codes properly, then there may be something wrong with the game, or perhaps it's experiencing a temporary maintenance outage.
What's Going On With Disney Dreamlight Valley Codes?
As of writing, it's unclear what — if anything — Gameloft intends on doing with the game's codes. It'd seem as if all evidence points to a future event that will make use of the secret quest items. But, we have no way of knowing for sure what such an event would look like.
What is Disney Dreamlight Valley?
Disney Dreamlight Valley is a life simulation / farm simulation game developed by Gameloft. In the game, you can live alongside iconic characters from your favorite Disney properties. You can also spend time fishing, crafting, gardening, and more with said characters. It is available on PS4, PS5, Xbox One, Xbox Series X|S, PC, macOS, and Nintendo Switch. It is also available via Xbox Game Pass.
If you're looking for more on Disney Dreamlight Valley, check out some more examples of our coverage here! In the meantime, check out our coverage of other games, and make Gamer Journalist your one stop for all things gaming and entertainment!
About the author