Deadpool's Milk Carton Location in Fortnite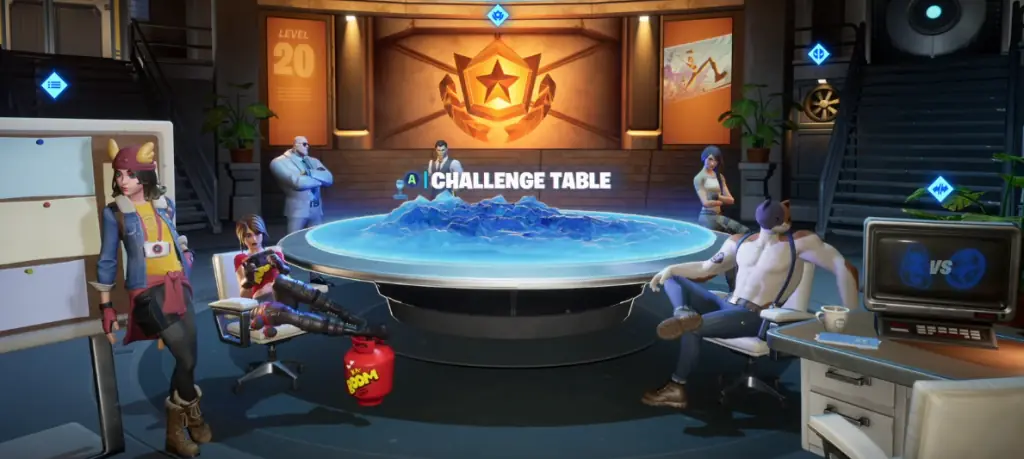 A new week of challenges is here for Fortnite Season 2 players. You will want to knock this challenge off the list if you're looking to get the Deadpool skin. This one is quite an easy challenge and requires you to find Deadpool's Milk Carton. We'll walk you through it and lead you to the exact location in this guide.
Deadpool's Milk Carton Location in Fortnite
This is the first Season 2 Week 2 challenge to unlock the Deadpool skin. Players will need to have the Battle Pass if they are looking to get their hands on Deadpool.
Head over to this screen shown below, which can be accessed through the spinning fan on the main Battle Pass screen.
Once you're inside, you'll see Deadpool hanging out in a bathroom, and behind him on top of the urinal next to the hand dryer is where you'll find his Milk Carton.
For the next challenge, you'll want to find Deadpool Chimichangas Locations, and we have a guide to walk you through that as well.