Deadpool Chimichangas Locations in Fortnite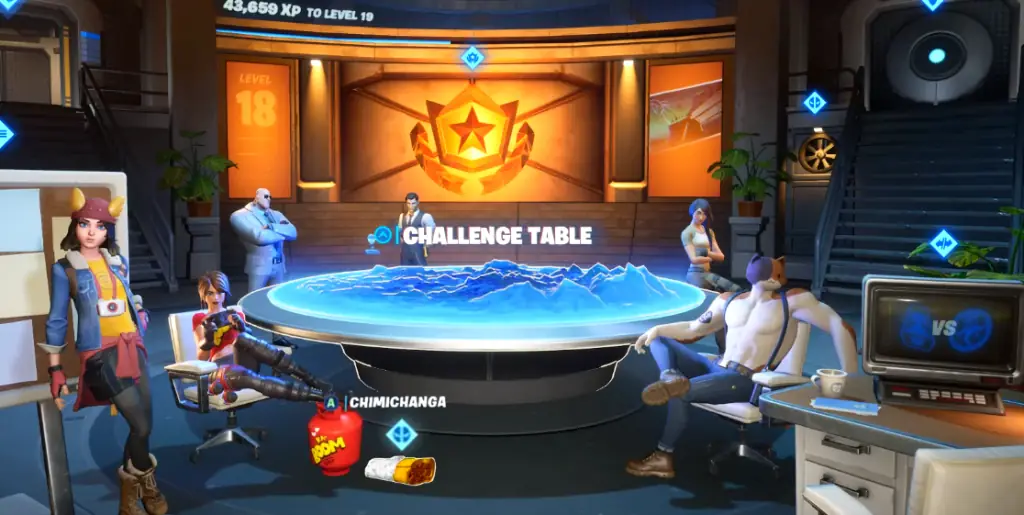 It's that time of the week for the second set of Fortnite Chapter 2 Season 2 challenges. You'll want to complete these missions as soon as possible if you're trying to unlock that Deadpool skin. As long as you have the Battle Pass, here's one you'll need to complete.
Deadpool Chimichangas Locations in Fortnite
Build Your Maya Screen
Main Battle Pass Screen
Brutus Agent Screen
The first location you'll need to visit is the locker where Maya is at. Once you're in there, you can't miss the delicious chimichanga sitting on the shelf next to here.
The second chimichanga location is on the first Battle Pass tab next to the feet of TNTina. The chimichanga is sitting right next to the gas canister under the table.
Next, click on the agents tab to the top left of the Battle Pass screen. A menu will pop-up and you should click on the tab that has Brutus on it.
That's all you need to do for this challenge. Up next you'll likely want to complete the challenge to find Deadpool's Milk Carton Location which we have a guide for as well.