Dead Cells 'Everyone Is Here' Update Pays Tributes to Hollow Knight, Hyper Light Drifter, and more
The Dead Cells 'Everyone Is Here' update features playable characters and new weapons from popular indie games.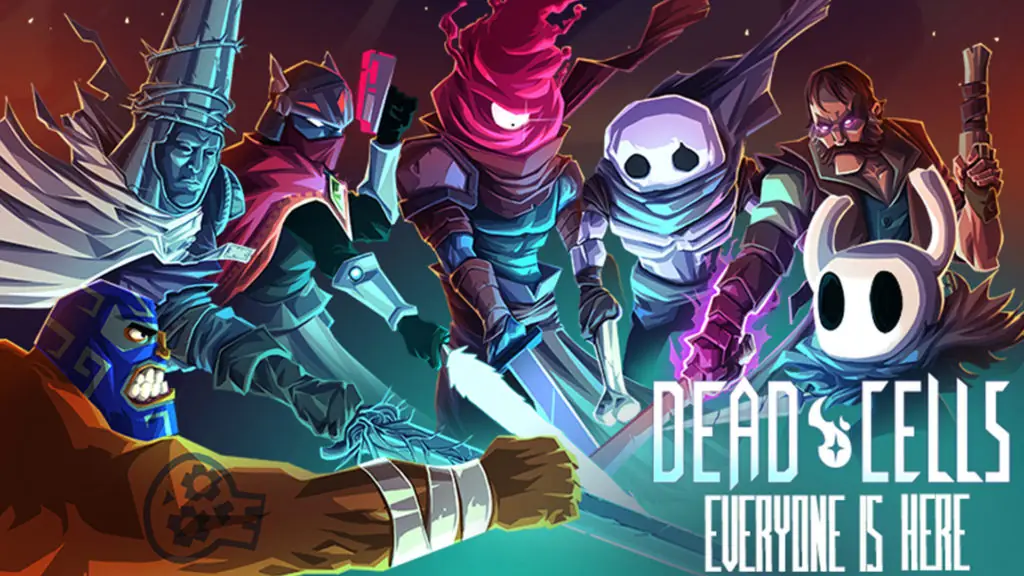 Motions Twin and Evil Empire have released a new Dead Cells update, entitled 'Everyone Is Here,' on PC with consoles and Mac coming soon. In this Dead Cells crossover update, characters from Hollow Knight, Blasphemous, Hyper Light Drifter, Guacamelee, Skul: The Hero Slayer, and Curse of the Dead Gods are all playable. Players will also notice a skill or weapon from each of these games available in the lore rooms appearing randomly throughout the game.
The new update also coincides with a new Steam 'Indie Friends Bundle' that is available starting today and includes these titles: Dead Cells, Curse of the Dead Gods, Guacamelee 2, and Skul. The bundle is 20% off, and Dead Cells is also sporting a 40% discount on Steam at the time of writing.
Dead Cells 'Everyone Is Here' New Weapons and Skills
As mentioned, the new update introduces some collectible weapons and skills from the six games, including:
Hollow Knight: Pure Nail – Can attack upward and downward. Downward attacks while airborne cause you to bounce on your enemies and deal critical damage.
Blasphemous: Face Flask – Crush a flask on your forehead, deal low damage to yourself, and transform 35% of your missing health into recovery.
Hyper Light Drifter: Gun & Sword – The gun marks its target while also dealing damage. The sword deals critical damage to the marked targets, scaling with more marks. Sword hits recharge the gun's ammo, which does not recharge passively.
Guacamelee: Pollo Power – Turn into a chicken for a couple of seconds, firing several explosive eggs around you.
Skul The Hero Slayer: Bone – Smash enemies with a bone club. Hitting with the second attack enables a whirlwind attack that does critical damage.
Curse of the Dead Gods: Machete and Pistol – Slash twice with a machete. The third attack uses the pistol to bump and inflict critical damage to nearby enemies. Hold the attack button to charge a slow and powerful range attack.
The Dead Cells 'Everyone Is Here' update is free for everyone, and you can check out the full list of patch notes here.