Control Army Codes (January 2023)
Take advantage of the Control Army Codes.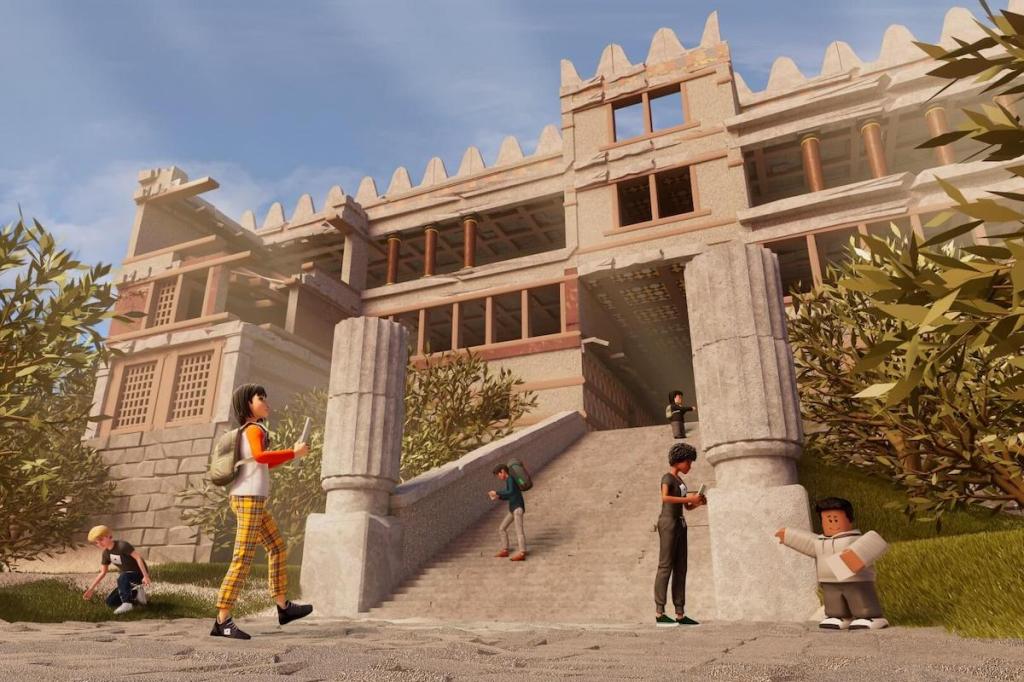 War is violent and a life-and-death adventure, but if you want to test your toughness, Roblox Control Army is the game for you. In this game, you gather a group of soldiers with armor and weapons. The main goal is to take over land and strengthen your army to the fullest!
Getting a head start with Roblox can be challenging, so gathering codes can help. With these codes, you will be able to have the tools necessary to build a strong base, gather the right troops, earn cash boosts, and get the best equipment with your virtual spending money. Most codes will give you various amounts of gold to spend on equipment.
Control Army Codes List
Last checked: March 18, 2023

Added one new code.
Control Army Codes List (Working)
These are all the working Control Army Codes
100kFavs — Unlocks: 2 2x Luck Boosts and 5 Ancient Fragments (New)
LostSouls — Unlocks: 2x Luck Boost and 2 Ancient Fragments (New)
Birb — Unlocks: 2x Luck Boost and 2 Ancient Fragments (New)
turkomer01k — Unlocks: 1 Ancient Fragment and 4 Potions
HappyValentine — Unlocks: a Healer Barrack
100klikes — Unlocks: 2 Ancient Fragments and 2 Potions
Alvin100B — Unlocks: 1 Ancient Fragment and 2 Potions
Patryk10B — Unlocks: 40-minute XP and 2x Luck Boost
Mountshop — Unlocks: 1,500 Gold
Waterfall — Unlocks: 1,000 Gold
Sands — Unlocks: 2,000 Gold
Hello — Unlocks: 500 Gold
Underwater — Unlocks: 2,500 Gold
Release — Unlocks: 250 Gold
20kLikes — Unlocks: Gold Potions
MerryChristmas — Unlocks: Redeem Code for Gold
Control Army Codes (Expired)
Currently, there are no expired Control Army Codes.
Related: How to Get the Headless Head in Roblox
How to Redeem Codes in Control Army
Follow the instructions to redeem the codes in Control Army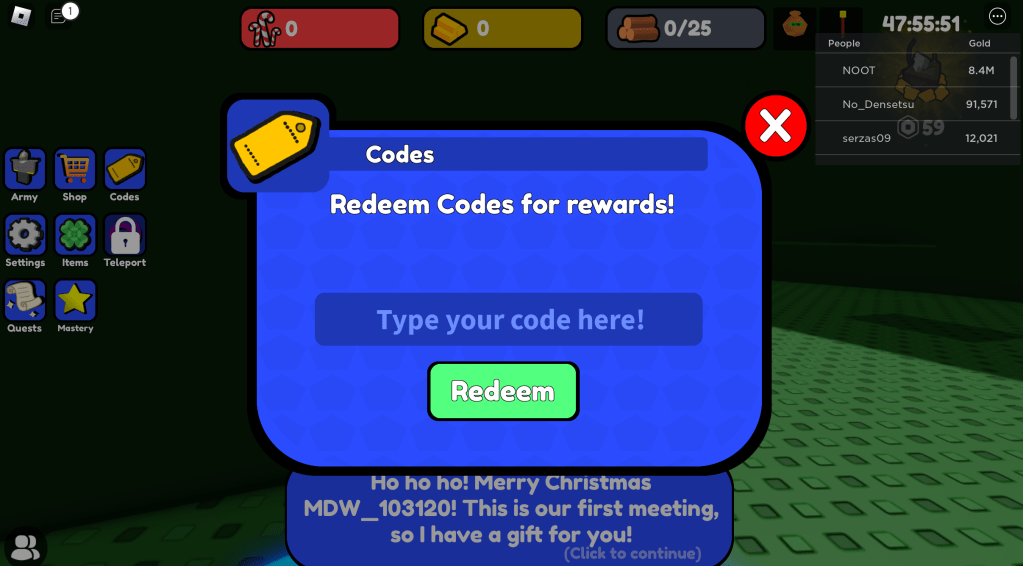 Launch Control Army on Roblox
On the left side of your screen, click on the Yellow Codes Button. It will open a box to put in any code.
Enter the code when the pop box shows up in the blue text box.
Click on the redeem code button to get gifts from your codes.
How can you get more Control Army Codes?
These are the codes for Roblox Control Army for January 2023. It is also worth noting that you should look at the Roblox Control Army Group if you are looking for more codes for the game. You can also find more codes by joining the Control Army Discord Server and following @Shkatulkahero on Twitter.
Why Are My Codes Not Working?
If the codes are not working, it may be possible that the codes are expired. It's also possible that you may have misspelled the code. Be sure to copy and paste the codes exactly to make sure they are accurate. Also, be sure to check back here for the latest codes.
Other Ways to Get Rewards for Control Army
With the gold, you can strengthen your troops in the game. While codes are the best way to acquire gold in the game, they're not the only way. You can also get gold by collecting resources and selling them in-game. Wood collected from trees will net you gold over time, but it may require more work. You will have to travel to the many trees to find and gather the wood and return to your base to sell the wood for gold. When you defeat monsters, they drop items that could be of great use to you as a player. Some items include the Golem Bow, the Great Sword, and many more.
What is Control Army?
Control Army is a Roblox simulator where you could collect resources and build your army against enemies. Life will be so much easier as a gamer to gather your troops with the resources available and remember that you only can have one troop to aid you against Gnomes and trees when you begin. Through time, you will be able to gather more stronger and durable troops along with getting new equipment. Your main task is to fight enemies and defeat them in battle, once you do that, they drop items that are of value in gathering your resources.
You may also be interested in our Roblox Game Codes post. If you want some freebies to go along with that, make sure to check out our Roblox Promo Codes page. To stay updated on our content, make sure to check out our Facebook page for regular updates.