Clownfish Adventures Codes (October2023)
It's time for freebies, and we're not clowning.
Updated: October 16, 2023

We did our best to find more codes today!
If you're looking for a hilarious RPG title wherein you get to play as a clownfish-human hybrid, then Clownfish Adventures is right up your alley. A title that isn't afraid of putting itself out there with ridiculous concepts, this is the perfect title for those who want both a good laugh and some seriously fun gameplay.
But if you also want a third bonus of having the chance of redeeming codes for some pretty sweet in-game items like cosmetics or even in-game currency, then we've got the codes you'll need! Let's check them out!
All Clownfish AdventuresE Codes List
Clownfish Adventures Codes (Working)
There are currently no working codes available for Clownfish Adventures.
Clownfish Adventures Codes (Expired)
There are currently no expired codes available for Clownfish Adventures.
Related: Roblox Bee Sim Codes (January 2023)
How to redeem codes in Clownfish Adventures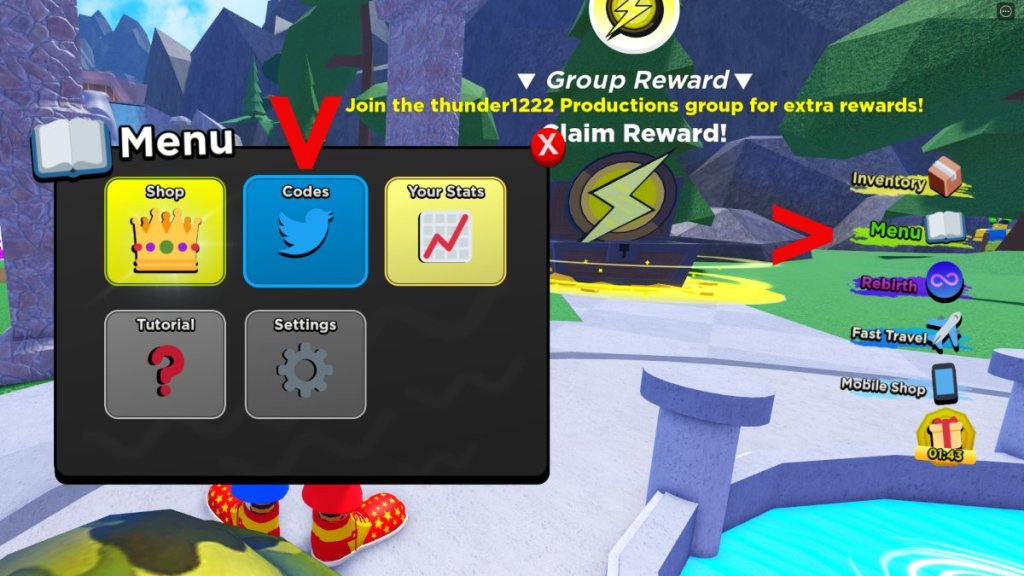 In order to redeem codes in Clownfish Adventures, simply click the menu button on the right side of the screen, and then click the blue Codes box with the Twitter icon on it. From there, you'll need to follow both of the game's developers thunder1222 and Uncle Davey, followed by you verifying your Twitter account. Just copy and paste Twitter handle into the box and submit it for verification. Once verified, you'll be able to enter codes for redemption.
How can you get more Clownfish Adventures codes?
Players can find new codes on thunder1222's Twitter page and the official Discord server via its dedicated page. Additionally, saving this page means you can come back as the list of codes is updated with new ones.
Why are my Clownfish Adventures codes not working?
Your codes may not be working if you haven't verified your account in-game. Additionally, making sure your characters are the same as they appear on this list will ensure that your codes will work, so long as they aren't expired either.
How to Earn Free Daily Rewards in Clownfish Adventures?
Players can earn free daily rewards by joining the game's group on Roblox. Once you join, you'll be able to visit the large treasure chest in the hub world every day to earn rewards like cash, gems, and mystery rewards!
What is Clownfish Adventures?
Clownfish Adventures is a hilarious story about a being that's taken on the look of a fish-human hybrid, thanks to King Walter stealing your soul. The game pits you on a journey of combat, as you fight enemy upon the enemy in order to make your way to the king and eventually defeat him, hopefully restoring your soul by the story's end.
Now that you have all the codes you need for Clownfish Adventures, consider checking out our dedicated Roblox Codes page in order to redeem even more great in-game rewards! And feel free to like Gamer Journalist on Facebook for the newest code lists released.
About the author