Clicker Heroes Codes (September 2023)
Become the greatest hero in Clicker Heroes through promo codes!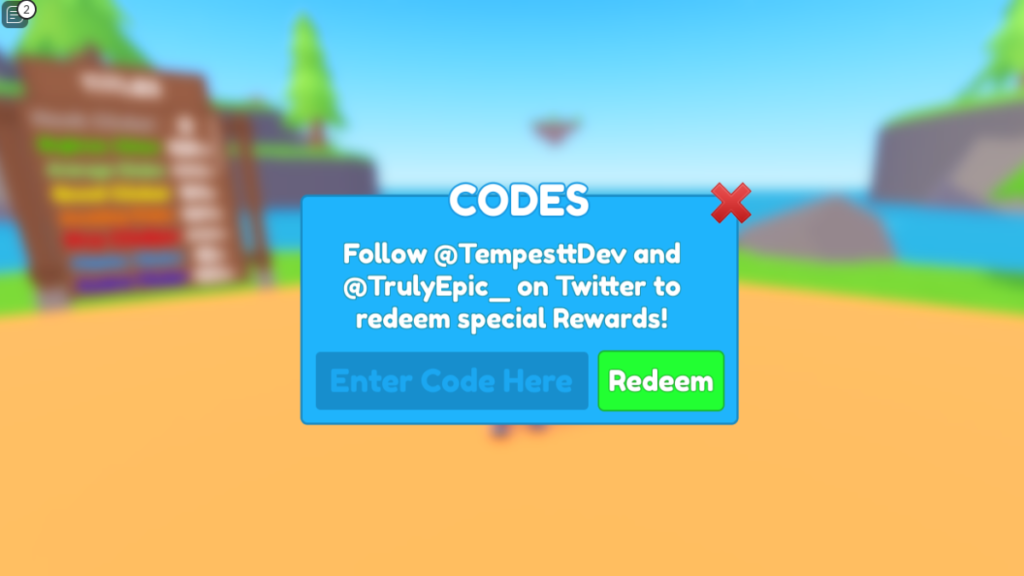 Updated: September 1, 2023
If you love clicker games like Cookie Clicker, you'll love Clicker Heroes! Clicker Heroes is an entertaining game available on Roblox, a free, online gaming platform. This game is perfect for anyone who needs a relaxing, temperate game to play after a hard week.
Clicker Heroes is, thankfully, just as straightforward as many clicker games are. Players can click or tap to their hearts' content, and get amazing rewards for doing it! Leveling up and getting upgrades isn't hard in Clicker Heroes, but any game can be made instantly better with promo codes. If you want to give yourself a boost to the top of the leaderboards in Clicker Heroes, try using the promo codes below! Be sure to bookmark this page, you don't want to miss out on any new codes this game has to offer!
All Clicker Heroes Codes
Last Checked: July 3, 2023.
Current Codes
UPDATE7 – Redeemable for a 2x Click Boost (NEW)
3MILLION – Redeemable for a 2x Click Boost (NEW)
UPDATE6 – Redeemable for a Luck Boost (NEW)
UPDATE5 – Redeemable for Free Rewards
5KLIKES – Redeemable for Free Rewards
2MILLION – Redeemable for Free Rewards
NEWUPDATE – Redeemable for Free Rewards
UPD3 – Redeemable for Free Rewards
TEMPEST – Redeemable for 300 free gems
UPDATE1 – Redeemable for 300 free gems
TRULYEPIC – Redeemable for 250 free gems
Expired Codes
What Are Gems and What Can They be Used for in Clicker Heroes?
Gems are a form of in-game currency in Clicker Heroes. Currency is important in any game, but it's especially important in Clicker Heroes! Gems can be used to upgrade your character, which will allow you to gain exponentially more points through clicks! You can also get pets in Clicker Heroes, and unlock entire new worlds to click in! You wouldn't get very far in your Clicker Heroes playthrough without gems; fortunately, gems aren't too difficult to get in Clicker Heroes, especially with promo codes!
How Do You Redeem Promo Codes in Clicker Heroes?
Clicker Heroes is, thankfully, one of the few Roblox games that actually has a button specifically for redeeming promo codes. Redeeming promo codes in Clicker Heroes couldn't be easier, just follow these simple steps:
Open Clicker Heroes in Roblox.
On the right side of the screen, there should be a series of buttons. One of these buttons has a bird on it, with the word "codes" written directly beneath it. Click on this button.
A new window should appear with a textbox in the middle. Accurately type the promo code into this textbox.
Click the "redeem" button directly beneath the textbox.
Your code should now be redeemed.
Be sure to stick with Gamer Journalist if you love Roblox games and love getting free rewards; Gamer Journalist has a plethora of Roblox codes just waiting to be redeemed! If you love Clicker Heroes but think you'd like to branch out into other Roblox games, try playing the popular Roblox Blox Fruits game, or Nen Fighting Simulator!
About the author