How to Redeem a Roblox Gift Card for Robux
Everything you need to know about redeeming a Roblox Gift Card and converting it into Robux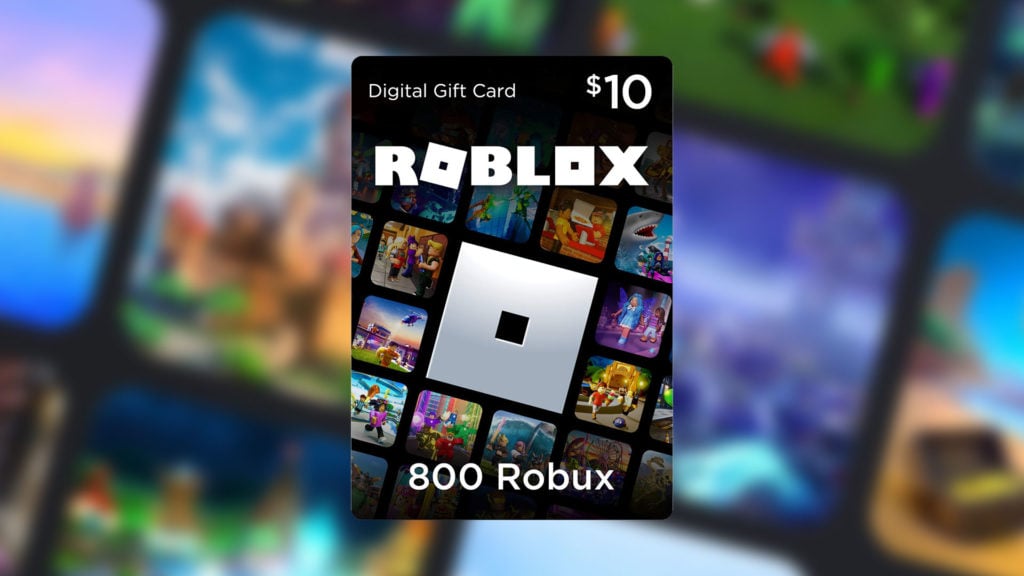 Roblox gift cards are popular presents for holidays, birthdays, and countless other occasions. Roblox players can spend Robux on various in-game items or clothing and accessories for their avatars. No matter what you're celebrating, if you've received a Roblox gift card, you will need to know how to redeem it and turn it into Robux to spend it! This guide will show you everything you need to know about how to redeem a Roblox gift card and how to turn the balance into Robux.
How to Redeem a Roblox Gift Card for Robux
Here is how to redeem a Roblox gift card for Robux:
Go to the official Redeem Roblox Code webpage
Login to Roblox with your username and password
Enter your Roblox gift card code in the code box
Tap on the Redeem button to add the gift card balance to your Roblox account
Tap on the Convert To Robux button to convert your credit into Robux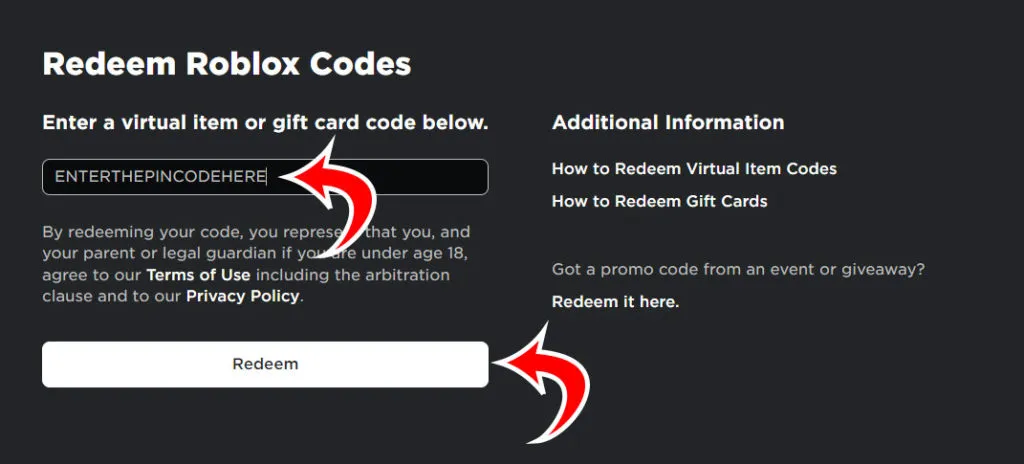 The first step to follow is to transfer the balance on the Roblox gift card to your Roblox account. Luckily, this is a very easy process to follow. You will need to log in to the Roblox website using a web browser on your computer, laptop, or mobile device. After you log into Roblox, visit the Redeem Roblox Code website.
The URL of the Redeem Roblox cards website is: https://roblox.com/redeem
After logging in and loading the Redeem Roblox cards page in your web browser, it's time to enter your gift card code. If you flip over the physical Roblox gift card, you will notice a pin code on the back of the card. The pin code is what you will need to enter into the code box. After entering the code, press the redeem button. To redeem a Roblox gift card from Amazon, get the PIN code from the Your Digital Items page.
When you redeem the Roblox gift card, one of two things could happen. If it is a physical pre-loaded gift card, the money will be credited to your Credit Balance. A gift card loaded with a set number of Robux will go to your Robux Balance after being redeemed.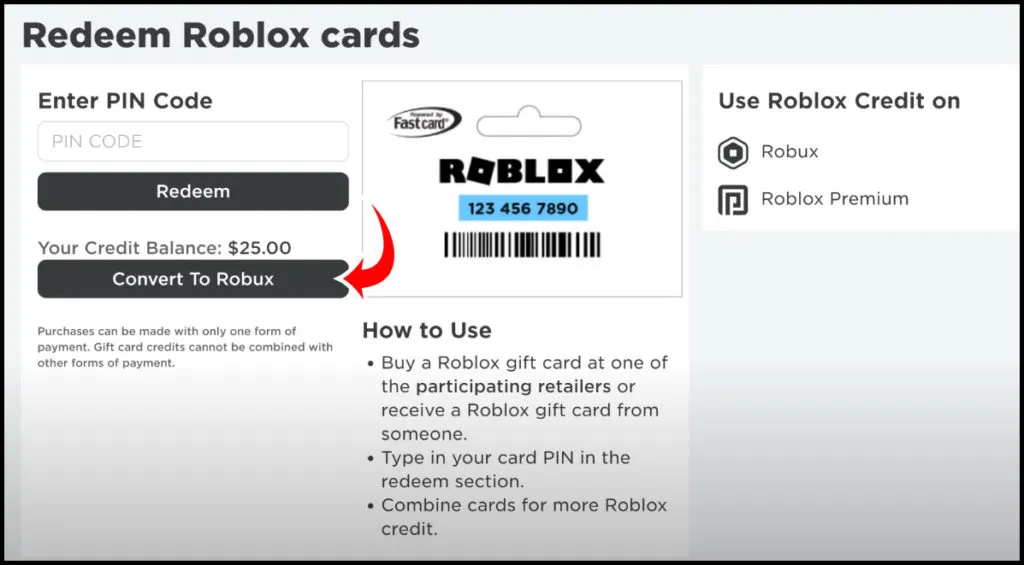 If you want to convert the Credit Balance into Robux, you can tap on the button that says Convert To Robux. You may need to refresh the webpage if it does not show the correct balance. A confirmation window will pop up after tapping on the Convert To Robux button. Tap on Confirm to convert the balance to the specified number of Robux.
After converting your balance to Robux, you will see a confirmation message on the top of your screen saying, "You've successfully redeemed X Robux!" Refresh the page to see your new account balance on the top right of the screen. You can now spend your Robux on new avatar items or in any of your favorite games!
That's everything you need to know about how to redeem Roblox gift cards. You can also check out our Roblox promo codes page for a whole bunch of freebies for your avatar!