Can You Fast Travel Teleport With a Horse in Zelda Tears of the Kingdom?
Can you take your horse anywhere?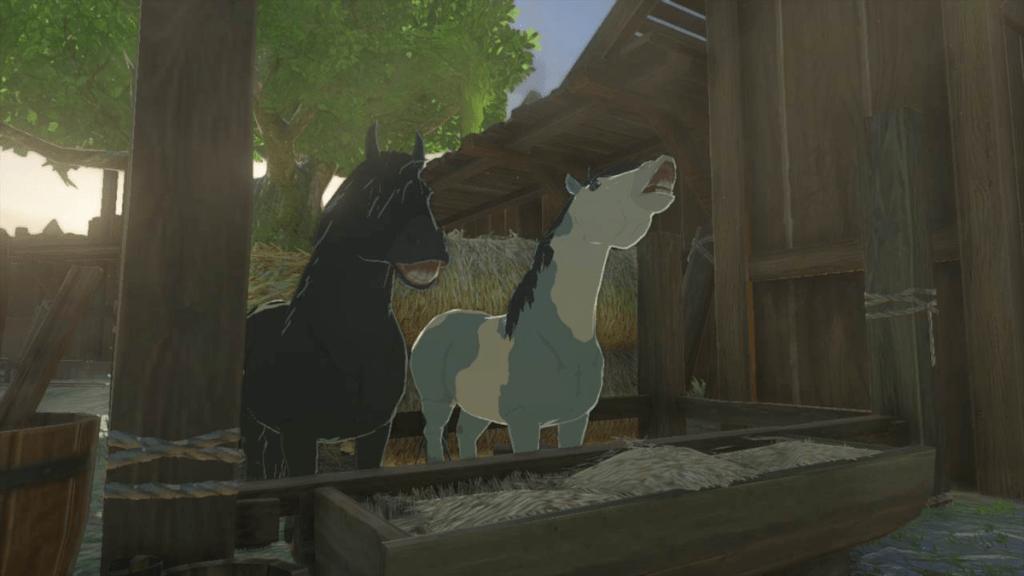 When players found out that they could transfer their horses from Breathe of the Wild to Tears of the Kingdom, tons were ecstatic. There were numerous horses you could find out in the wild and some of them were rare and required strategic thinking to obtain them. A horse is useful as you're traversing around Hyrule, and even though players have found ways to skateboard or glide around, a horse just feels right. With so much love for Zelda player's horses, they're wondering, if you can fast-travel with them as well. Can you fast-travel with a horse in Tears of the Kingdom? Let's find out together.
Fast Traveling with Horses in Tears of the Kingdom
Fast travel in Tears of the Kingdom is similar to how you could travel in Breathe of the Wild. You needed to unlock shrines so you could go from one shrine to the next on the map. Since we like using our horses everywhere we're wondering if we can teleport while using our horses. Unfortunately, you can't teleport with your horse or with any wild horses you come across in the game.
You will not be able to teleport with your horses but that doesn't mean they're useless. You can keep up to five horses in the game and if you want additional horses you need to release one of them in the wild. The only way to use your horses is by using a stable and spending 20 rupees to register new ones. Fast travel can get you to stables faster but you can't use them if you want to go with your horse somewhere.
How to Register a Horse in Tears of the Kingdom
If you want to register a horse because your horses didn't transfer over or you're a new player here's how you can register a horse. You need to find a stable around Hyrule and the first time you approach a stable and use it you'll be able to register a horse for free. Any additional registers will require you to pay 20 rupees.
There are plenty of wild horses located around Hyrule, however, if you want the legendary Epona you're going to need to use Amiibos to unlock her. You'll need the Link Amiibo from Super Smash Brothers or the Link Amiibo from the Twilight Princess set. Scan those in, complete the Sky Island Tutorial, and register Epona to your team.
---
If you're looking for more updates on Tears of the Kingdom please check out Gamer Journalist on Facebook to join the discussion and keep up to date with our content. You may also want to check out Is Legend of Zelda Tears of the Kingdom A Prequel? or Can the Hylian Shield Break in Zelda Tears of the Kingdom?
About the author