Can the Hylian Shield Break in Zelda Tears of the Kingdom?
Are you even Link without the Hylian Shield?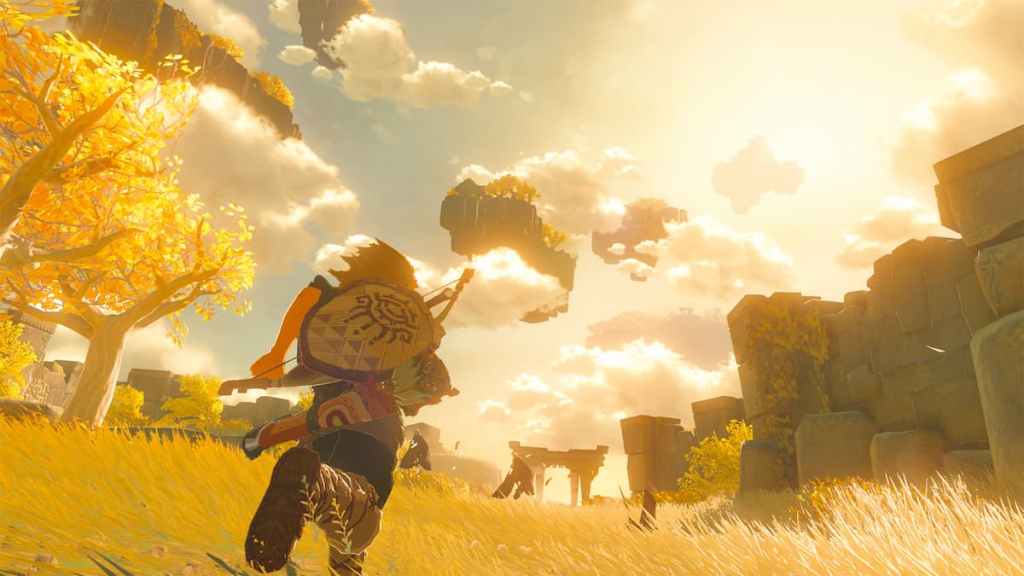 Anyone who has ever played a Zelda game will know about the Hylian Shield. It has been part of many Zelda games and owning this shield means you're the Hero of Hyrule everyone has been waiting for. In the game Breathe of the Wild, you obtained it as part of a side option, and now in Tears of the Kingdom, you can't find that shield again. After you have found the Hylian Shield you're probably wondering if this one can break just as other weapons Link has used. Here's everything you need to know about the Hylian Shield and if it can break in Zelda's Tears of the Kingdom.
Does the Hylian Shield Break in Tears of the Kingdom?
If you're new to playing newer Zelda games such as Breathe of the Wild or Tears of the Kingdom you're going to learn quickly that your weapons can break. After some time using them, they will break and you'll have to make a new one. Unfortunately, the Hylian Shield is not a magical shield that will never break. It will break and you will cry once you have broken your shield.
Thankfully, there is a way to rebuy your Hylian Shield and this involves fixing up Tarrey Town. The side quest is called From the Ground Up. Completing this quest will allow you to rebuild the town and get the shield.
Where to find the Hylian Shield in Tears of the Kingdom?
The Hylian Shield is located at probably the most dangerous spot on the map. It's at Hyrule Castle. Hyrule Castle is heavily guarded and you might think getting the shield will require you to boost your stats. All you need to do is make sure you have access to a paraglider. You can unlock a paraglider after you have completed Lookout Skyview Tower.
To get the Hylian Shield at the castle of Hyrule you need to head for the docks. Make sure you head to the north side of Hyrule Castle near the Irch Plain. On the northwest side of the castle there should be a gap of open water you can fly to. All you need to do is glide from a high enough point and make your way to a cave.
You'll be inside the docks and now you just need to follow the path, go up the ramp, and light a torch. This will unlock a chest that contains the almighty Hylian Shield!
---
If you're looking for more updates on Tears of the Kingdom please check out Gamer Journalist on Facebook to join the discussion and keep up to date with our content. You may also want to check out Is Legend of Zelda Tears of the Kingdom A Prequel? or How Many Koroks to Find in Tears of the Kingdom?
About the author