Can You Access Barbarian Class Quest in Diablo 4 Beta? Answered
Keep your spirits fellow Barbarians! We only need wait a bit longer to start our journey.
The first beta weekend for Diablo 4 has surprisingly, peaked players appetites. Even through the queue times, getting booted out of the game and thrown back into the never ending queue, people have been expressing their overwhelming excitement and joy with Diablo 4. Sadly, there is one more thing that is causing some players distress, and this problem isn't a bug. The early access beta that took place over the weekend of March 17th-19th, had hundreds of thousands of players trying a few of the available classes in the full game. While all classes will be available to try out during the open beta happening March 24th-26th, players who want to test out the Barbarian might have some questions. The biggest one being: can you access Barbarian Class quest in Diablo 4 Beta?
Can You Access Barbarian Class Quest in Diablo 4 Beta? Answered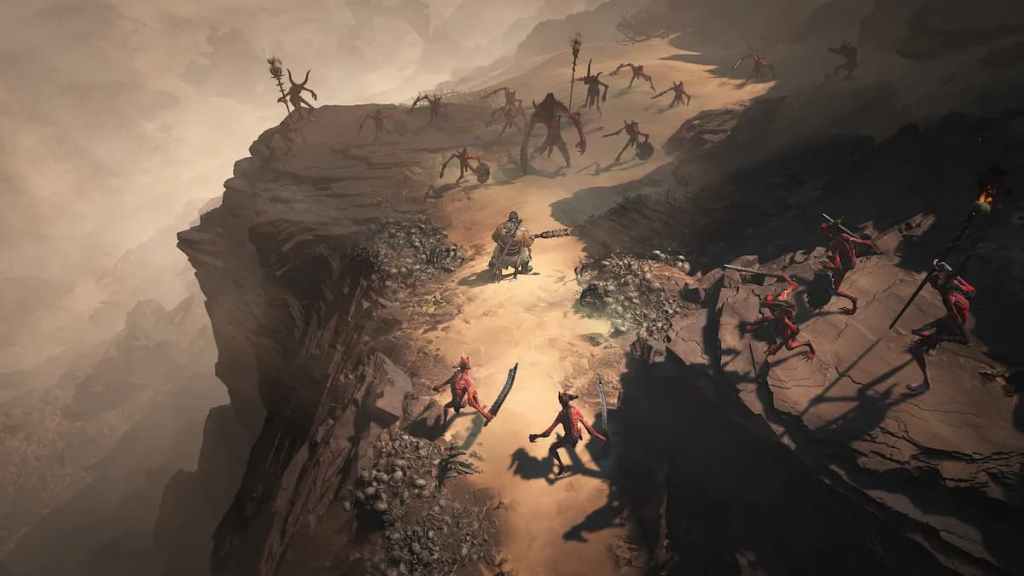 The Diablo 4 beta shows off the opening of the game, allowing players to navigate their way through the first area of the fairly large open world map. When gamers were finally able to log in and start their journey, those who chose the Sorcerer or Rogue class will be able to follow their class quests at any time. If you were a player who ended up choosing Barbarian, you will see the marker for your class quest, but won't be able to reach it.
Related: Differences Between Diablo 4 Early Access and Open Beta Coming Up in March
When you make your way towards the class quest marker and get close enough, the game will alert you that you are entering a "restricted area" and you will be teleported back towards to beta play area. While it is unknown if the Druid or Necromancer classes will also share this problem, it's safe to say that Activision/Blizzard wants to leave the larger world for the full release of the game. It might be unfortunate circumstances that certain classes have their quests locked behind the rest of the game. Be sure to keep this knowledge in mind when testing out all the classes Diablo 4 has to offer during the open beta, taking place March 24th-March 26th.
---
Follow our Facebook page for more gaming news and updates. Be sure to check out our other great articles and guides right here on Gamer Journalist.
About the author