Can the Gloom Sword Kill Link in Zelda Tears of the Kingdom (TotK)?
Gloom sword is a tricky weapon.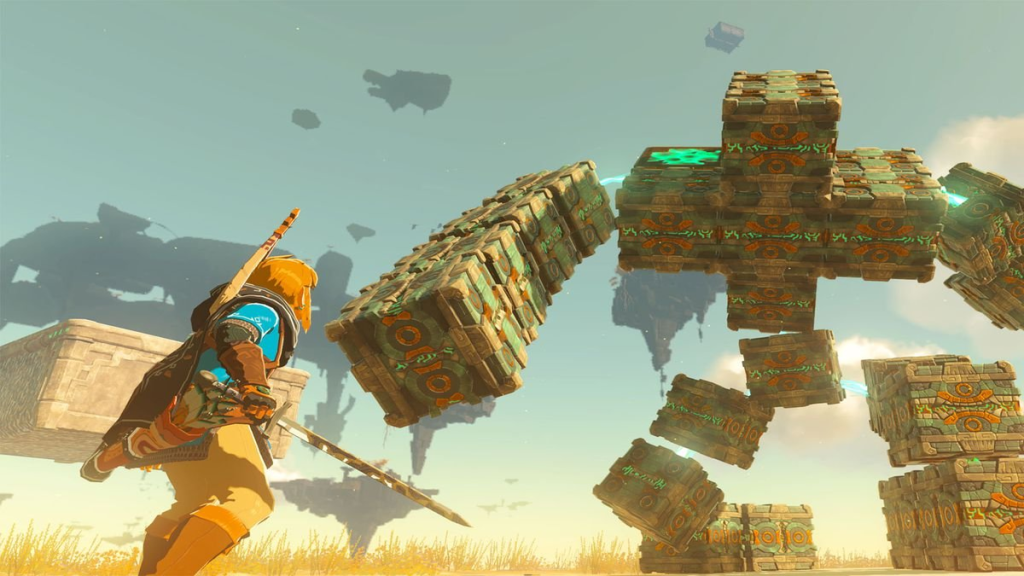 The longer you play Tears of the Kingdom the more you realize that you will get to use so many different weapons that you'll quickly lose track. In addition to the many creative weapons you can pick up, there is the fuse option that gives you almost unlimited potential when it comes to creating your own fighting arsenal.
Even without fusing, TotK will offer many creative weapons such as the Gloom Sword to players that manage to complete some of the most difficult tasks in the game. Since the Gloom Sword is pretty unique in its abilities and effects, we've investigated if this unusual sword can kill you while you wield it. Dive in to find out.
Related: Can You Register an Undead Horse in Zelda Tears of the Kingdom?
Can You Die by Using the Gloom Sword in TotK?
To answer shortly, no. You can not die from using the Gloom Sword in Tears of the Kingdom. Even though the Gloom Sword is known for its gift-and-a-curse feature which on the one hand gives you great damage but on the other takes away your HP while you're attacking with it, it can't kill you.
Nevertheless, even though the sword itself can't kill you, it can put your health on a low enough level that even a weaker enemy can finish you off easily. So, always stay on your toes when you use this weapon, and keep looking at those hearts!
How Can You Get the Gloom Sword in TotK?
Gloom Sword will be obtained together with Demon King's Bow from the Phantom Ganon bosses. These can pop out when you defeat Gloom Hands and every Phantom Ganon has its unique set of moves. However, whichever Phantom Ganon you encounter, keep in mind that these are really tough bosses that you need to be prepared for with enough healing items, high-damage weapons, and ideally a lot of fused powerful arrows.
---
We hope you found our guide helpful. For more Tears of the Kingdom content see Can You Craft Arrows in Zelda Tears of the Kingdom? and Tears of the Kingdom: How to Defeat Hinox in TotK. Give us a follow on Facebook so you don't miss out on any important updates from the gaming industry.
About the author