Call of Duty Warzone: How To Get First Place In Golden Plunder
There are many ways to earn money but these are the best.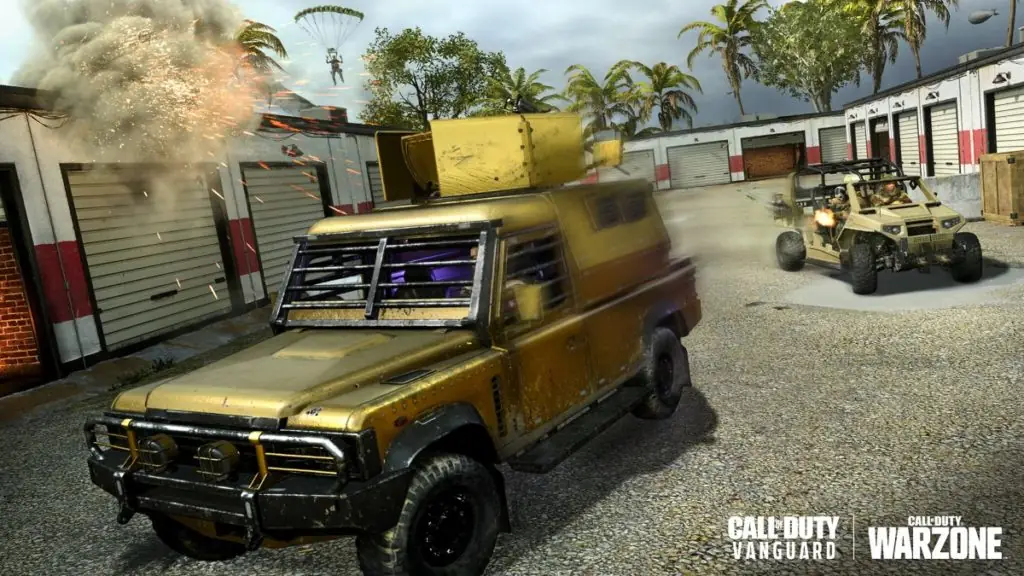 Though Warzone may have changed a bit, we have you covered on how to get first place in Golden Plunder.
This is a very exciting time to be a Call of Duty: Warzone player. Season 4: Mercenaries of Fortune has had droves of new things added to the game such as new in-game contracts and even improvements to the already established gameplay. The one really great update was to the Plunder game mode which has been renamed to Golden Plunder. Though it may look like just a name change, there's a new learning curve and we're going to explain how to get the first-place win as often as possible.
How To Get First Place In Golden Plunder
Always Be On The Move
Our first tip here is simple; never stop moving. This is the best way to ensure that you're hitting as many loot boxes and gold lying around the map. Sure, it's easy to go team vs team in the middle of The Peak, but at some point, both teams are going to be out of money. That really doesn't contribute to your overall goal that much unless it's a high-value target. Always having the mindset of being on the move leads to other aspects that will help you take a win and it'll be less likely for a team to catch up to you if you're in fact a high-value target at some point.
Take Contracts
Though they don't offer huge payouts, contracts give you an additional incentive for more money to add to your tally as well as a clear path to loot on your way to whatever your contract wants you to do. This is a win-win for not only keeping you on the move but expediting money-making to its full value.
Loot Mercenary Vaults
An easy but sometimes risky way to make money fast is to loot the new Mercenary Vaults. This is a favorite of mine as I don't find too many folks waiting for me after I clean one out. Though enemies can sneak up on you, if played right, these can be well worth the risk. Gaining access to them is only as easy as finding a Golden Keycard and locating your nearest vault marked in gold on the map.
Loot Neglected POIs
An easy looting strategy is finding the areas of the map that seem neglected for whatever reason. Just the other day I was in a match where Capital had high traffic but Resort was deserted. Times like these are crucial as you and your team can empty an entire town if you're aware of the match's current hot spots. You may face little to absolutely no risk with this.
Deposit Cash Frequently
Perhaps the most important part of Golden Plunder is to deposit your cash as frequently as possible. The game takes this into consideration when deciding who's the top team. Though you may have more money in total than other teams, it's who has the most money secured and out of their pockets who is in the lead. Think of it this way; it doesn't matter if you have 1 million in your pockets if someone can just take it from you, but if you have it in a bank, no one can strip you of that.
That's our full list of how to get first place in Golden Plunder. Of course, there could be other strategies that help one get to first place but these are the clearest and easiest ways to ensure that first place is an easy thing to achieve. They also tie into each other perfectly once you start playing.
Related: All Warzone Mercenaries of Fortune Event Rewards and How To Unlock Them