Call of Duty: Modern Warfare Season 4 Update Nerfs Grau and MP5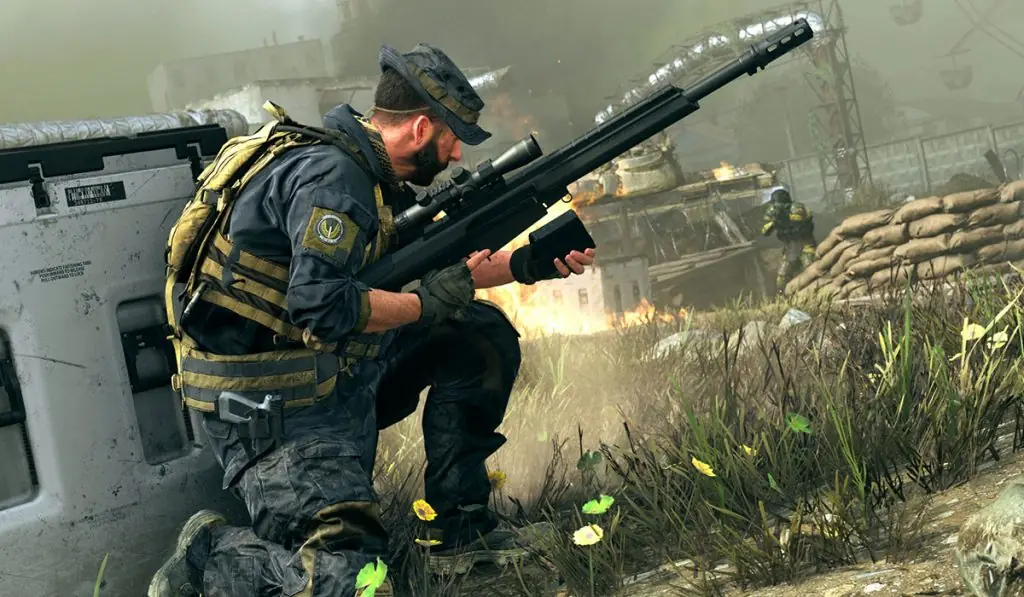 The mid-season update for Call of Duty Modern Warfare and Warzone is now out as of 11 pm PT on June 29. Aside from exciting new 200 player Battle Royale Quads in Warzone, several weapons got various nerfs and buffs. The primary weapons seeing nerfs with this update are the Grau 5.56 and the MP5.
Call of Duty Modern Warfare Grau Nerf
Many players anticipated a Grau nerf this season, considering it's still the most popular assault rifle in everyone's loadout. The main nerfs hitting this AR are damage range reductions and slightly more high-frequency recoils. We also see the Tempus 26.4″ Archangel and the FSS 20.8″ Nexus barrels getting less recoil compensation and less range.
Warzone Season 4 MP5 Nerf
As for the MP5, this popular submachine gun gets a decrease to its damage range, decreased 10mm damage range, reduced long-range damage for 10mm ammo, and more recoil on 10mm ammo. In short, this means more recoil and a higher time-to-kill.
Considering these two weapons are the most popular choices in Warzone, we may see the meta get shaken up. Players will likely take a day or two to adjust to the new changes before revealing the next best Warzone loadouts.
Weapon Buffs and Nerfs
While some weapons got hit with some pretty big nerfs, others are seeing a few buffs. The MK2, for example, has faster movement speed and damage range now. The Dragonuv, one of the most underutilized snipers in the game, now has faster ADS and a higher fire rate. These buffs and nerfs apply to both the Modern Warzone multiplayer and Warzone battle royale.
AX-50
HDR
Guaranteed one-hit to lower torso at any range
Kar98k
Increased ADS speed
Small decrease to hip spread
Increased damage range
MK2 Carbine
Faster movement speed
Increased damage range
Dragonuv
Increased ADS speed
2 hit kill min
Gun recoil returns to the center more
Faster rate of fire
FAL
Added a close range damage shelf with one-hit headshot potential
AK-47
CR-56 AMAX
MP5
Decreased damage range
Decreased 10MM damage range
Reduced long range damage to 10MM ammo
Slight recoil increase to 10MM ammo
Grau 5.56
Damage range reduction
Slight increase to high frequency recoil
Reduced recoil compensation and decreased range on Tempus 26.4" Archangel and FSS 20.8" Nexus barrels
Shotgun Slugs
Increased projectile velocity
Reduced ads spread
Added dynamic hip spread
Increased damage ranges
Increased lower torso damage
No stock attachment
Increased weapon recoil
Decreased ADS aiming steadiness
Start Ammo and Max Ammo Adjustments
Increased Max Ammo: M4 .458 SOCOM Rounds
Max Ammo and Start Ammo Increased for CR-56 AMAX M67 Rounds, SKS 10 Round Mags, Striker 45 Hollowpoint Rounds, SCAR Default Mags, Oden Default Mags
Increased Start Ammo for SCAR 25 Round Mags, Oden 25 Round Mags
Source: Infinity Ward