Call of Duty Cold War UI Error 100002 Fix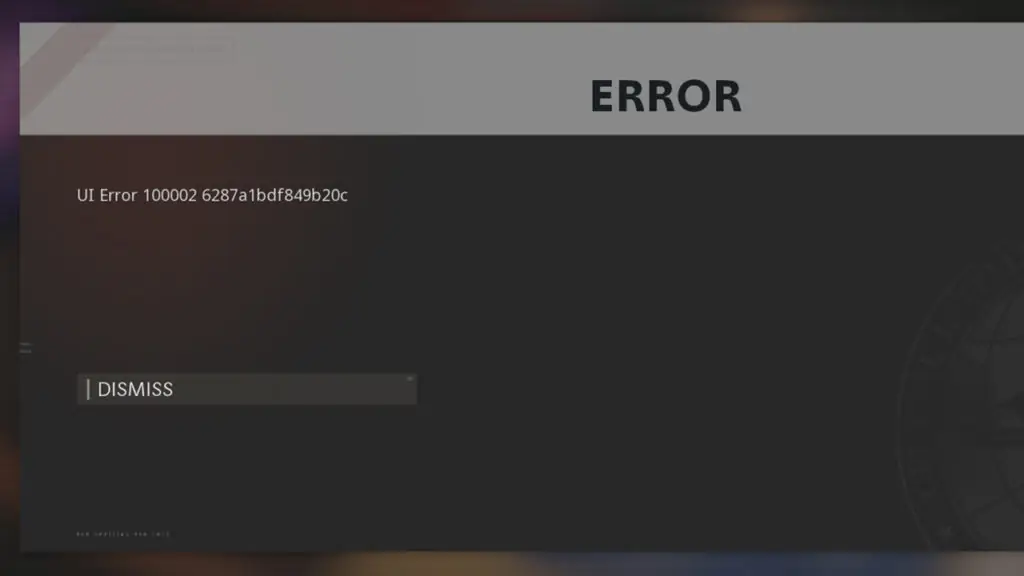 A few errors are popping up for some Call of Duty players trying to experience the new title's launch. While there are always some technical difficulties at the start of a massive launch like Black Ops Cold War, various bugs and errors are not game-breaking. One of these is the Call of Duty Cold War UI Error 100002. Here's what you can do to bypass this issue and get on with your game.
Call of Duty Cold War UI Error 100002
Call of Duty Cold War players receiving the UI Error 10002 should know that this is primarily a menu error and should not affect your game's performance. There are reports of it happening back in Call of Duty Black Ops 4 when browsing the menu. You may receive this message when browsing through the menus in Zombies and Multiplayer modes in Call of Duty Cold War.
If you see this error on consoles like Xbox and PlayStation, here's something you can try. Power off your console and unplug it for about five minutes. After that, plug it back in and power it on again. Load up Call of Duty Cold War, and begin playing as you were before getting the error. Try doing a hard reset if the issue persists.
PC players receiving this error can close down their game and restart Battle.net. Load the game back up again and try playing as you were before. We see this error occasionally in the new Zombies mode when browsing through the weapon class loadout options. It is one of those minor errors that cause the game to freeze for a few seconds, but it's nothing game-breaking.
While this issue is not significant, it can still be annoying. Players are reporting it on the Activision Support forums, so the development team is likely aware of it. We anticipate a fix to go out in the future, and we will keep you posted if we hear more. Visit the official Activision Support Twitter for more information about any ongoing issues with Call of Duty Cold War.