Cold War Zombies Outbreak: Unknown Signal Easter Egg Guide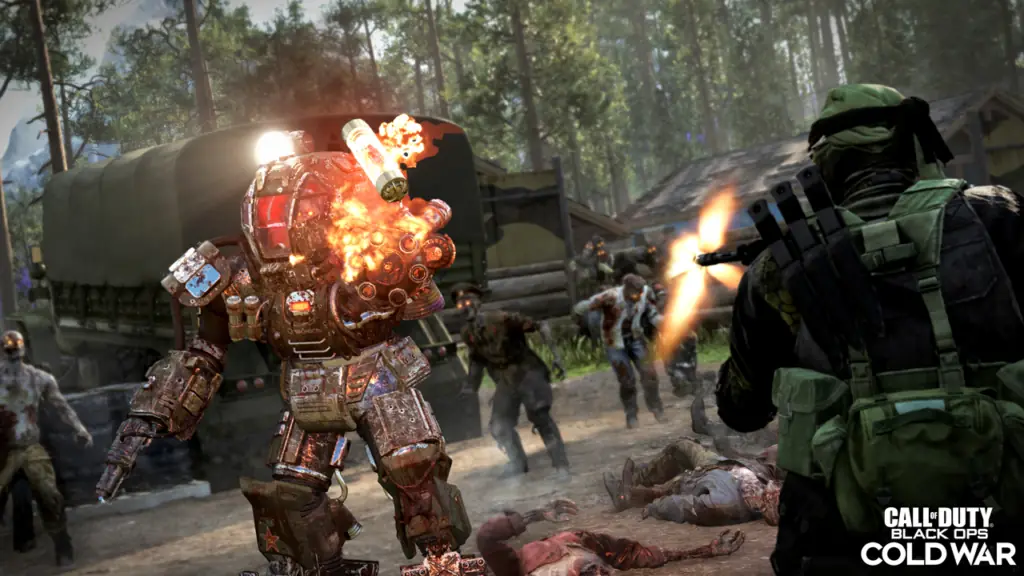 The most recent Call of Duty Black Ops Cold War update introduced a new Easter Egg into the Zombie Outbreak mode. Players have finally figured it out, and we're here to share a guide with you. Here's how to complete the Unknown Signal Easter Egg in Black Ops Cold War Zombies Outbreak.
Black Ops Cold War Zombies Outbreak: Unknown Signal
You'll want to roam around the map until you can spot a satellite or radio signal icon on the minimap. It's something you can only view on your minimap, so pay attention to it so that you don't miss it if it's nearby. Here's a small picture of what you should look out for:
There are Signal Amplifiers in Golova, Ruka, Sanatorium, and Alpine. When you're near one, you'll hear a strange static noise and see a radio signaling device at the location. Walk over to the Signal Amplifier and interact with it. A loud sound will begin going off, which is going to attract all the nearby zombies. Try and do your best to eliminate the horde of zombies as they show up.
Signal Amplifier Locations in Cold War Zombies Outbreak
Here are the Signal Amplifier locations for Golova, Ruka, Sanitorium, and Alpine.
Golova Radio and Amplifier
Ruka Radio and Amplifier
Sanatorium Radio and Amplifier
Alpine Radio and Amplifier
After the zombies are dead, the Signal Amplifier will begin playing some morse code. Your job is to find three Signal Amplifiers around the map and have them produce the same sound as the first Signal one. Consider using headphones so you can hear the audio for nearby Amplifiers, and set them correctly. Make sure to switch the signal amplification of each device, so they all match up.
When you match them all up, you'll complete the quest and get some Essence, Points, and Intel. You will also unlock new Menu Music in Zombie Outbreak called "Abracadavre."