Black Ops Cold War: Release Date, Platforms, Pricing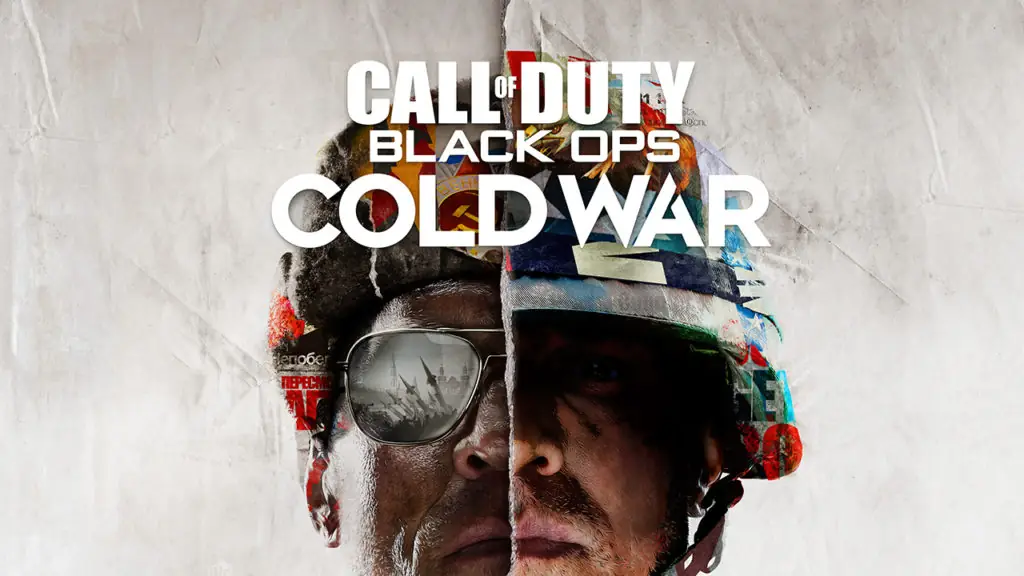 Call of Duty Black Ops Cold War release date is around the corner, coming to a gaming platform near you this November. Fifteen years since the release of the first title, and there's no end in sight. The fanbase continues to grow, and the games continue to get better and better. Due to the massive success of Call of Duty's battle royale known as Warzone, Cold War is one of this year's most anticipated releases.
Cold War offers various game modes, including a single-player story campaign, multiplayer modes, zombies, and access to Warzone's battle royale mode. Cross-play is fully supported, as well as cross-progression, across all platforms, including next-gen. After release, there will be free content, and the game is looking to be the most accessible and content-rich Call of Duty to date.
Treyarch is the studio behind Cold War and the previous four Black Ops games. The studio is also responsible for introducing the Zombies mode in 2008's World at War, which became a fan-favorite mode in the Black Ops series.
Other studios are also providing support for Cold War, including High Moon Studios, Demonware, Sledgehammer, and Activision Shanghai. Meanwhile, Beenox leads development on PC, which continues to be the case since Black Ops 4.
Call of Duty Black Ops Cold War Release Date
Call of Duty Cold War release date is November 13, 2020, for PC, PS4, PS5, Xbox Series X/S, Xbox One, and PC. The game releases on PlayStation 5 on November 13 for the US and Canada, and November 19 for other regions.
The next-gen version of Cold War retails for $70, while the game retails for $60 on current-gen platforms. A cross-gen bundle is available and includes copies of the game for both the current-gen and next-gen family of consoles. Activision also offers the ability to upgrade from current-gen to next-gen for an additional $10.
Bundles of the game include a Standard Edition, Cross-Gen Bundle, and Ultimate Edition.
Standard Edition: Includes Cold War and Confrontation Pack, featuring two blueprints.
Cross-Gen Bundle: Includes Cold War for both current-gen and next-gen, along with the Confrontation Pack.
Ultimate Edition: Includes Cold War for both current-gen and next-gen, along with the Confrontation Pack, season one Battle Pass and 20 tiers, plus the Land, Sea, and Air Pack.
Black Ops Cold War Cross-Platform
Black Ops Cold War fully supports cross-play across all platforms, current-gen and next-gen. Cross-progression allows players to share stats and progress across any system, as everything is tied directly to the players' Activision accounts. Unlike the previous Black Ops games where stats connect to the Xbox Live and PSN accounts.
Black Ops Cold War Multiplayer
Cold War's multiplayer will be the flagship mode for the release, featuring action-packed gunplay and unlimited sprint, auto health regeneration, better sliding, and quicker time-to-kill. Post-launch maps are completely free and available across all platforms simultaneously rather than exclusively on specific consoles or systems.
Cold War brings back popular modes like Team Deathmatch, Hardpoint, Free-for-all, Kill Confirmed, Domination, Search and Destroy, and Control. There are also a few new modes, including VIP Escort, Combined Arms, and Fireteam.
The maps are more complex than what player might be accustomed to, in that there are more lanes and angles to cover. From the beta, we saw the Armada map, featuring three large ships with multiple access points. Gunboats and turrets laid out around the map made it easy to defend or assault specific areas.
Players can choose customizable operators from organizations like the CIA and KGB. Loadouts will, of course, play a big role in the game, as will the create-a-class system. Primary and secondary weapons, tactical and lethal equipment, field upgrades, three perks, and a wildcard can be mixed and matched. There are over fifty different weapon attachments to pick from, opening up a wide range of customization options.
Scorestreaks are no longer one-time use and will be on a cooldown system. Killstreaks provide multipliers that help gain scorestreaks more quickly, but it's now impossible to spam them. Lastly, Cold War features a new leveling system that intertwines with Warzone. Treyarch has not laid out the details yet, so we'll have to wait until release.
Black Ops Cold War Zombies
Cold War brings back the fan-favorite Zombies in an all-new story, Dark Aether. Players will start on Nacht Der Untoten, a classic zombies map that will look familiar to some. As a CIA internal response squad member, you'll fight against the Omega Group to harness the dark power lying within a WWII bunker.
Unlike previous Black Ops Zombies games, loadouts share between multiplayer and Zombies in Cold War. Battle Pass progress also carries over in all online modes for Cold War, allowing players more options when it comes to leveling.
A new feature called Exfil allows players to escape via helicopter if things get too hot. Zombie difficulty will increase, but you will earn extra rewards if you manage to escape. Familiar features like Pack-a-Punch and Mystery Box make a return. Other things like loot, weapons, turrets, and choppers stay the same. Additional Zombies maps will be added and free-to-play post-launch.
Black Ops Cold War Warzone
Warzone will expand at the release of Cold War. There's not much we know about the specific details and map changes, but lots of things from Modern Warfare will carry over. Progress and unlockable items from Modern Warfare will carry over into Cold War's Warzone.