Best pets to adopt in Fire Emblem Engage Guide
The best part of any game, right?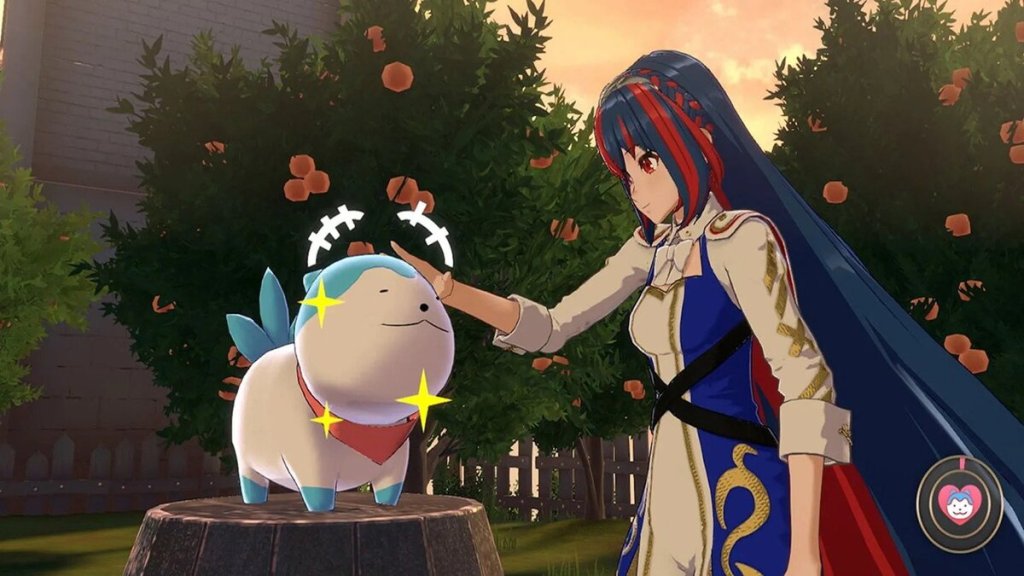 Fire Emblem Engage features a range of activities to do across its hub world of Somniel, including a stable you can house adoptable animals in. With 24 animal types in total to come across, players can adopt all of them and as many as they may want. There is however a maximum amount to allow out of the stable to graze that results in these items/resource drops.
To help you choose which animals of the five slots available you should prioritize, here's a handy list of all animals and their resources, with those in bolt being notable helpful, either due to the rarity of the drops or for the variety of items one type tends to drop. This list is in alphabetical order, not in the order of encounters.
Animal
Reward Drops
Aura Eagle
Beef
Chicken
Mutton
Pork
Black Elyosian Dog
Iron / Silver / Steel Ingot
Brodian Cat
Herring
Calisson Chicken
Eggs
Eastern Freecat
Salmon
Elusian Cat
Cod
Elyosian Dog
Iron / Steel / Silver Ingot
Elyosian Pigeon
Nuts
Elyosian Seagull
Nuts
Elyosian Sheep
Milk
Firenese Cat
Carp
Hop Rabbit
Berries
Iris Owl
Berries
Tomato
Mère Donkey
Rare Vegetables
Northern Freecat
Fish
Panna Camel
Beans
Rice
Spices
Wheat Flour
Rutile Marmot
Rare Fruit
White Elyosian Dog
Iron / Steel / Silver Ingot
Solmic Cat
Eel
Southern Freecat
Salmon
Tartu Flamingo
Rare Fish
Vervain Deer
Rare Vegetables
Western Freecat
Sardines
White Hop Rabbit
Berries
Western Freecat
Sardines
Cats and birds tend to drop the most common resources, since Nuts are frequently at pick-up points across Somniel, and Cats are quite negated as a necessity since players can simply fish for the food items they drop.
Related: Are there Same-Sex Relationships and Romance in Fire Emblem Engage? – Answered
As a further tip with those in bold, here are where you can find each animal who will prove the most beneficial to adopt sooner rather than later. Some of these locations will only open up to you later down the line in its storyline once its world map opens up:
Aura Eagle – Brodia
Black Elyosian Dog – Across Elyos
Elyosian Dog – Across Elyos
Iris Owl – Elusia
Mère Donkey – Firene
Panna Camel – Solm
Rutile Marmot – Brodia
White Elyosian Dog – Across Elyos
Tartu Flamingo – Solm
Vervain Deer – Elusia
That's everything you need to know about the best way to adopt animals in Fire Emblem Engage.
---
For more Fire Emblem Engage coverage, check out Fire Emblem Engage Tier List or Can you change Hair Color in Fire Emblem Engage? – Answered. For more news piece and guides on your favorite video games be sure to follow us via our Facebook Page. Thank you for reading. Happy gaming!