Best Perks for Joker in Multiversus
Joker in Multiversus?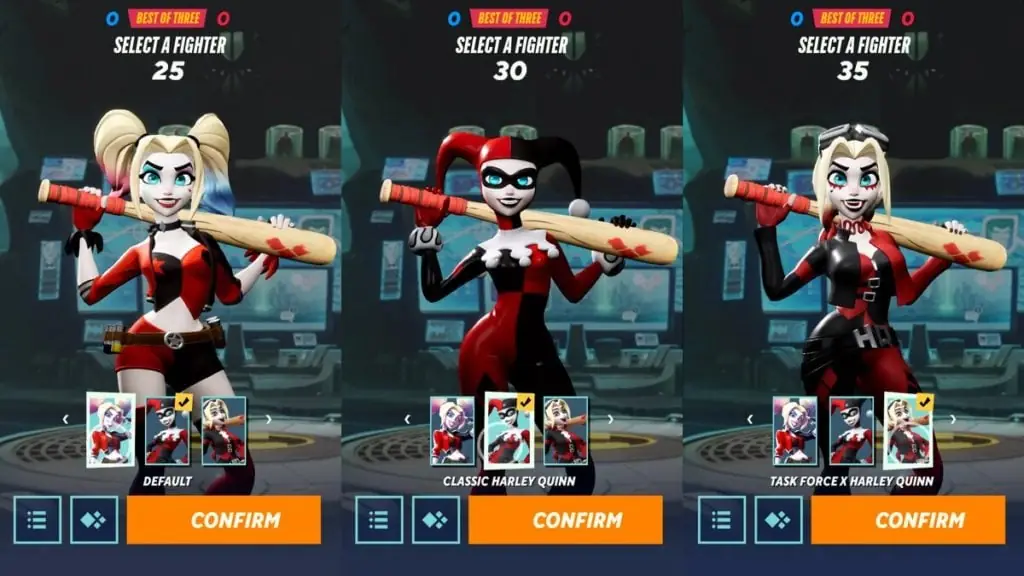 We all know now that Joker is coming to Multiversus, but what will be the best perks to assign to him? As many know, there was a leak showing all the characters coming to this brawler, and Joker from the Batman universe was listed. Which version of The Joker will it be? No idea as of yet, but based on Harley Quinn, he will likely be from the animated show. But what perks you think will fit best with his potential play style?
If you look at some other fighters from Multiversus, you realize Harley Quinn is probably a safe guess for how Joker will play. Some good distance attacks paired with some strong melee bashes will be the order of the day. Well, considering he is not added yet, this will all be speculation. But we've eyed some perks that will definitely make the clown prince an even deadlier foe.
Related: All Leaked Multiversus Characters
Best Perks for Joker in Multiversus
Remember, half the fun of this game is mixing and matching and figuring what builds YOU like best. With that said, we took it all into account and created a potential Joker build that will place him among the best fighters in this game.
Kryptonian Skin (Defensive Perk)
First thing you need to do before you literally leap into this brawler is to make sure you can last. This perk is a flat damage reduction buffer. The perk just reduces the damage of every hit by 4-6%. But when you stack that with the others listed below, your Joker will be well balanced. Plus that buff is on every hit.
A tank joker sounds brutal.
Coffeezilla (Utility Perk)
We know, this perk feels like a cheat code for now, but utilize it while it's still not nerfed. this perk simply lowers the ability cooldown for all allies when equipped. It's a flat buff that just lets you cheese your abilities per match.
A tank-Joker with no cooldown sounds diabolical.
Slippery Customer (Defensive Perk)
Who doesn't want invulnerability while dodging? For as much as you need to be an offensive force in this game, good defense is as essential to excel. And with a perk like this, once you master the timing between attacking and dodging, you go full Neo from the Matrix, dodging blows like nothing.
An invulnerable tank-Joker with no cooldown sounds relentless.
Triple Jump (Utility Perk)
Sorry, but trying to survive in a brawler without access to a triple jump is a death sentence. It also benefits your offensive abilities (like ease of juggling). That third jump post hit would just make the Joker harder to hit and grapple.
A leaping, invulnerable, tank-Joker with no cooldown sounds unstoppable.
In Closing
While the Joker is not yet released for Multiversus, we think that is a pretty tricky skillset to start off with. We honestly look forward to playing as him and trying a ton of different builds. We will also keep you updated on new leaks as they become public.