Best New Meta Players to Use Right Now in FIFA 22
Which players are the best options to use right now?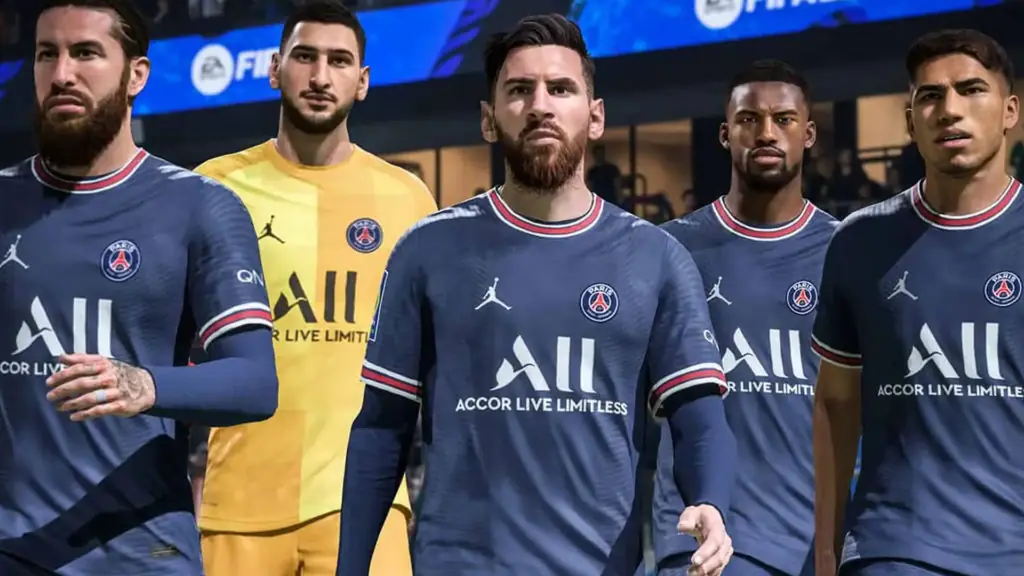 There is a well-established 'meta' in every video game, which outlines a way of winning that has proven to be more effective than others. Some have referred to meta as an acronym that stands for "most effective tactics available." It could mean anything in terms of a specific character, item, or weapon that gives the user a significant advantage. When it comes to FIFA, though, 'meta players' typically carry high speed, agility, strength, and weak foot or good ball skills.
In the following guide, we're going to review the best meta players in FIFA 22 that gamers should be using right now. Keep in mind that just because a player has a high rating in FUT doesn't necessarily mean that they are the best option available. In fact, you can actually save yourself a lot of coin (and stress) by seeking out some of the players we've outlined in this article.
However, just because the players listed below are exceptional talents that you can get on a wicked deal doesn't mean that they will fit together in terms of formation or chemistry. Regardless, building around these meta players is a surefire way to build up your FIFA 22 Ultimate Team into a football superpower.
Best New Meta Players to Use Right Now in FIFA 22
Here are some of the best new meta players to use in FIFA 22:
GK – Justin Bijlow – Foundations – (85) Feyenoord/Netherlands
RB – Youcef Atal – Signature Signings – (85) – OGC Nice/Algeria
CB – Jeremiah St. Juste (76) – 1. FSV Mainz 05/Netherlands
CB – David Alaba – Ones To Watch – (87) – Real Madrid/Austria
LB – Maxwel Cornet – Rulebreaker – (84) – Burnley/Côte d'ivoire
RW – David Neres – Foundations – (88) – Ajax/Brazil
CDM – Josh Laurent – Foundations – (86) – Reading/England
CAM – Kevin de Bruyne – Signature Signings – (93) – Manchester City/Belgium
LM – David Ginola – FUT Hero – (89) – HERO/France
ST – Giovanni Simeone – POTM Serie A – (87) – Hellas Verona/Argentina
ST – Karim Benzema – Flashback – (86) – Real Madrid/France